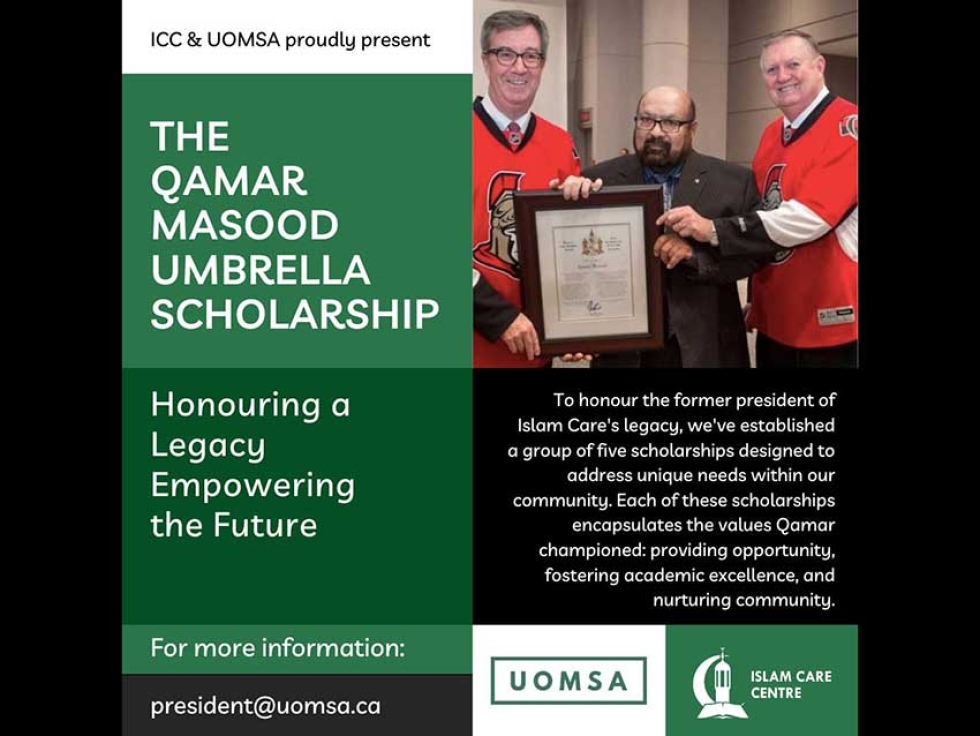 08
Aug


2023
New Scholarship for Students at the University of Ottawa Named after Qamar Masood
Written by UOMSA
With your support, we are offering five unique scholarships to empower Muslim students in their academic journeys.
Qamar Masood, Islam Care Centre's esteemed former president, left an indelible mark on our community through a lifelong commitment to service and inclusivity.
Now, we have the chance to uphold his legacy by supporting this scholarship initiative.
Your donation to the Qamar Masood Umbrella Scholarship makes a lasting impact on bright minds, opening doors to education and shaping the future of our community.
Let's come together and honor Qamar's memory by fostering a stronger and more inclusive society.
For offline donations or more information, please reach out to us at This email address is being protected from spambots. You need JavaScript enabled to view it.
Your generous contribution matters!