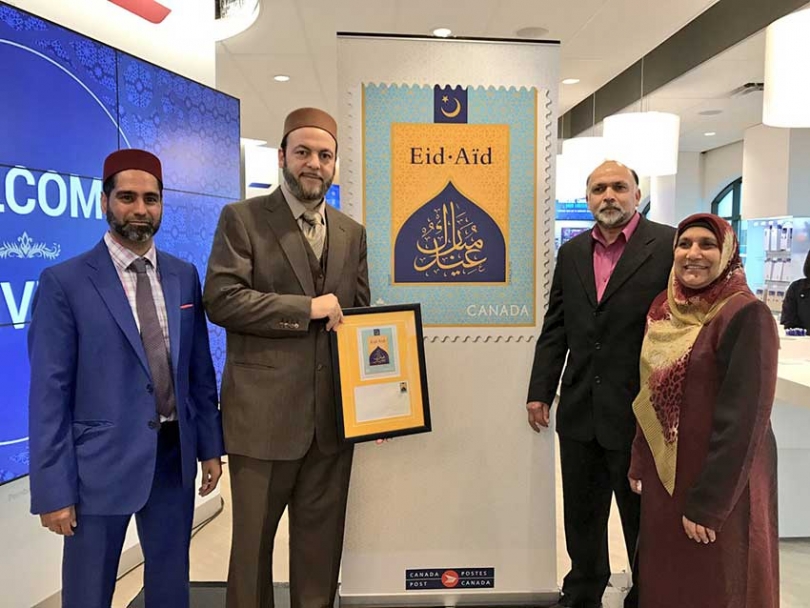 Imam Hamid Slimi and Muslim community members at the launch of Canada Post's Eid Stamp in Richmond Hill, Ontario.
02
Jun


2017
NCCM Welcomes Canada's First-Ever Eid Stamp
Written by
The National Council of Canadian Muslims (NCCM) welcomes Canada Post's first-ever commemorative Eid Stamp.   The stamp was revealed on May 23rd in Montréal, Quebec and Richmond Hill, Ontario during simultaneous events held with members of the Muslim community.  These regions are home to more than half of Canada's over one million Muslims.  
The Eid stamp is part of a series of commemorative stamps marking diverse religious and cultural celebrations. Later this year, stamps for the Jewish holiday of Hannukah and the Hindu festival of lights, Diwali, will be unveiled, along with an annual commemorative Christmas stamp.
"Together the Eid, Diwali and Hanukkah stamps build on the tradition of Christmas stamps and depict our pride in Canada being a land of diverse faiths, customs and celebrations," said Canada Post in a statement.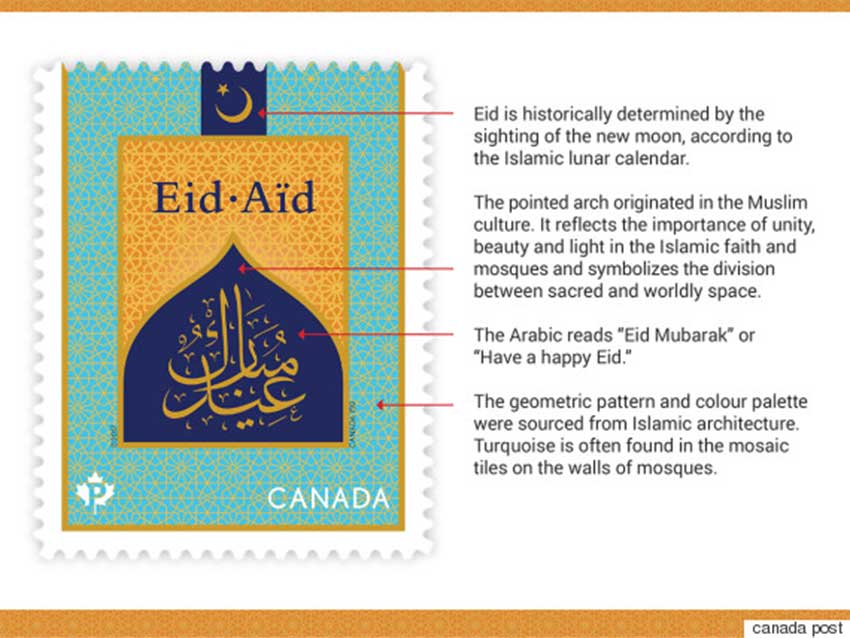 The elegant Eid stamp design includes Arabic script which reads "Eid Mubarak" and which translates into "Have a happy/blessed Eid".  The design is meant to show a pointed arc which the designers meant to represent "the division between sacred and worldly space in Muslim culture.
"The stamp's deep blues and warm gold and yellows, as well as its geometric pattern, are seen in Islamic architecture. The new moon atop the stamp signifies the start of Eid."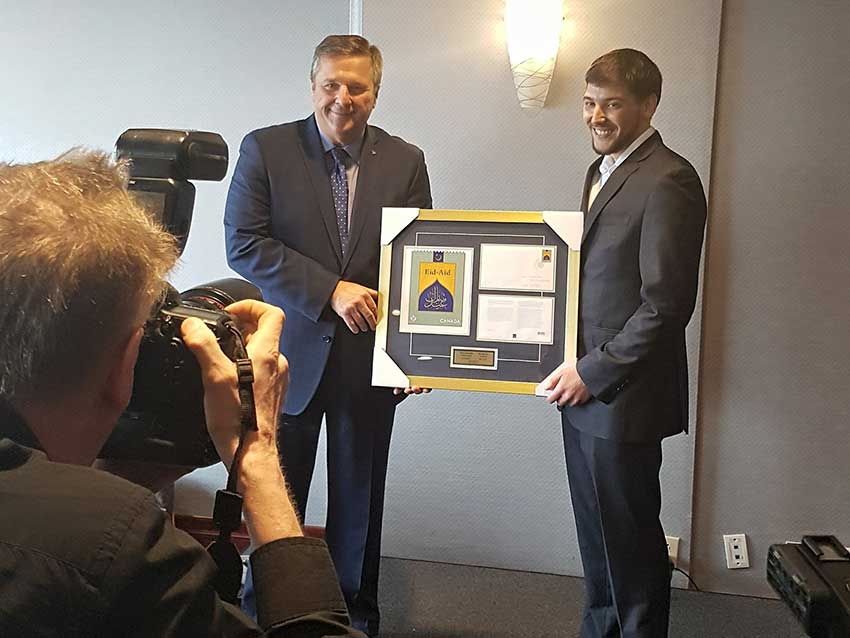 Sheikh Mahdi Tirkawi at the launch of the Eid Stamp in Montreal, Quebec
The stamps are available for purchase in booklets of 10. Limited numbers of collectible framed enlargements are also available.
Reaction to the stamp has been swift and positive. Within 12 hours, there had been over seven thousand views of the Montreal launch on social media. "Very good example of coexistance and cultural diversity. SO PROUD OF ALL CANADIANS"; "You gotta love Canada's diversity"; "I'm proud to be Canadian!", reads a sampling of the comments.
Eid Stamps and the limited edition framed large print of the Eid Stamp can be purchased online here.
This article was produced exclusively for Muslim Link and should not be copied without prior permission from the site. For permission, please write to info@muslimlink.ca.