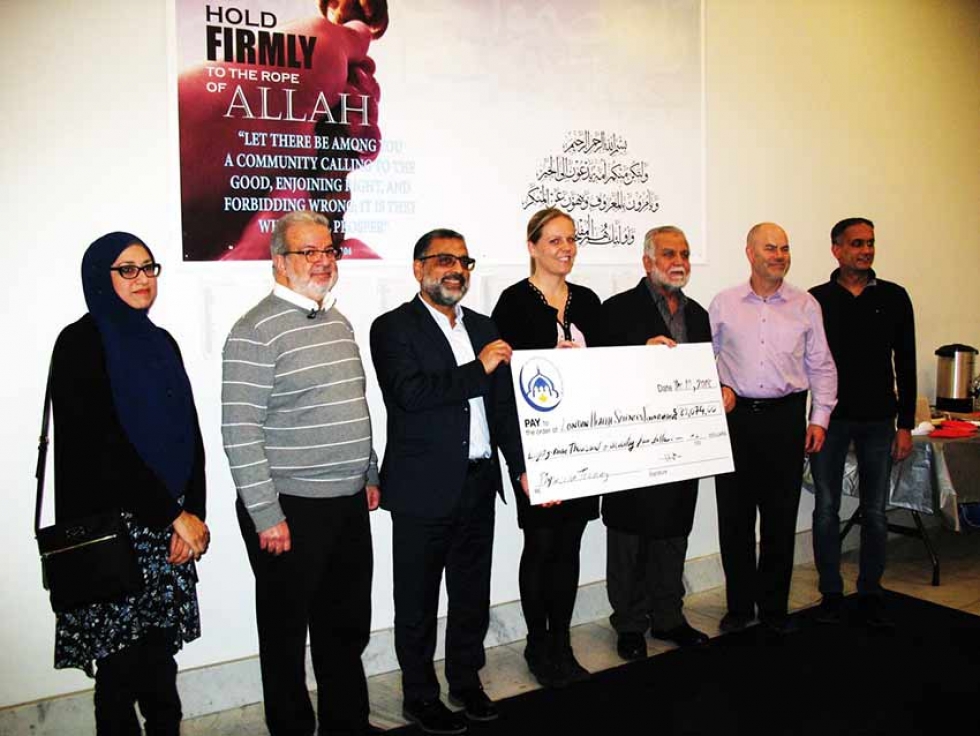 Members of the London Muslim Mosque present a donation to the London Health Sciences Foundation for the education of a doctor from Gaza.
London Muslim Mosque
26
Dec


2018
London Muslim Mosque Fundraises for the Training of a Palestinian Doctor in Ontario
Written by Making Headlines
On December 10, 2018, London Muslim Mosque presentated funds in the amount of $89,074 to the London Health Sciences Foundation towards the training of an international physician.
This is the first time the mosque has supported the training of a doctor. The funds were raised during a dinner earlier this year.
The event was covered by local news.
According to CTV London News, "The money goes towards supporting Dr. Gaeth Alazanean's training, which has already begun at the London Health Sciences Centre."
Dr. Gaeth Alazanean is originally from Gaza.
According to the London Muslim Mosque, "[Dr. Alazanean] was trained by the Nephrology Department at the LHSC. The trainee was working at the Al-Shifaa hospital in Gaza and now will be better equipped to assist those in need with the expertise gained. Gaza has been suffering with a collapsing health system."
He will be returning to Gaza this summer after this training is complete.
In an interview with CTV London News, Dr. Alazanean stated, ""In [the] Gaza Strip, we have only five kidney doctors for two million people. So, I hope to help my colleagues improve the level of care, at least in the nephrology department (there)".
This article was produced exclusively for Muslim Link and should not be copied without prior permission from the site. For permission, please write to info@muslimlink.ca.