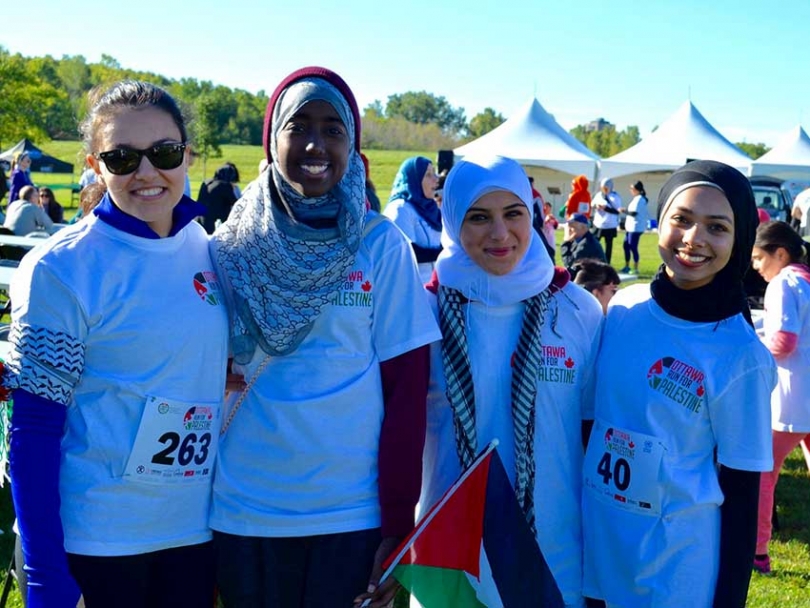 Join Ottawa Run For Palestine This Sunday As It Raises Funds for The Children's Hospital of Eastern Ontario (CHEO)
Ottawa Run for Palestine
21
Sep


2017
Join Ottawa Run For Palestine This Sunday As It Raises Funds for The Children's Hospital of Eastern Ontario (CHEO)
Written by Chelby Daigle
Dr. Habib Khoury is a Palestinian Canadian practicing dentistry at Centrum Dental Care in Kanata. In 2015, he came up with the idea of finding an innovative way to raise funds for the United Nations Relief and Works Agency for Palestine Refugees (UNRWA)'s Community Mental Health Program which supports Palestinians, particularly children, who are coping with mental health issues such as Post-Traumatic Stress Disorder (PTSD). He spearheaded the annual Ottawa Run for Palestine, now in its third year.
It takes place this Sunday, September 24. This year the run has a new route from Ottawa City Hall to Dows Lake. a 2K Family Walk and a 5K and 10K professional run. The run is followed by a Family BBQ with multiple activities for children, as well as cultural activities such as Dabke.
This year, the Ottawa Run for Palestine is also fundraising for the Children's Hospital of Eastern Ontario (CHEO)'s youth mental health program.
Muslim Link connected with Dr. Khoury to learn more about why the run is partnering with CHEO this year.
How did the partnership with CHEO and the Ottawa Run for Palestine come about? Why is this partnership important in terms of the evolution of this event?
In the previous years, we raised funds exclusively for UNRWA. With the generous support of the community in Ottawa, we were able to raise over $75,000 over the previous 2 years.
This year is a special year for Canada and Ottawa because of Canada 150, so we decided to give back to the Ottawa community as a thank you for the generosity that they have shown to us already.
The Ottawa Run for Palestine raised funds for UNRWA's Community Mental Health Program to alleviate the suffering of Palestinian children living with Post-Traumatic Stress Disorder. We searched for a similar program in Ottawa and, after extensive research, decided that we would also support CHEO's youth mental health program.
It was important to partner up with CHEO because Canadian-Palestinians are part of Ottawa and are contributing positively, usually quietly, to the communal fabric of the city.
This partnership allows us to shine a light on the contributions being made by the Canadian-Palestinian community to the local community and also to raise awareness on the difficult conditions encountered by the residents of Gaza. The partnership reminds us of just how similar we are as human beings and the importance of mental health, especially in children suffering from traumatic incidents. We are equally Canadians and Palestinians. Our children in Ottawa will benefit from the mental health services offered through CHEO. The impact of mental illness on these children and youth is paramount.
CHEO's youth mental health program will benefit from a fundraising effort as it's still underfunded and serviced.
There is a great need for these services and the Ottawa Run for Palestine is proud to support the great work being done by the mental health professionals at both UNRWA and CHEO.
To learn more about the Ottawa Run for Palestine taking place this Saturday, September 24, click here
This article was produced exclusively for Muslim Link and should not be copied without prior permission from the site. For permission, please write to info@muslimlink.ca.