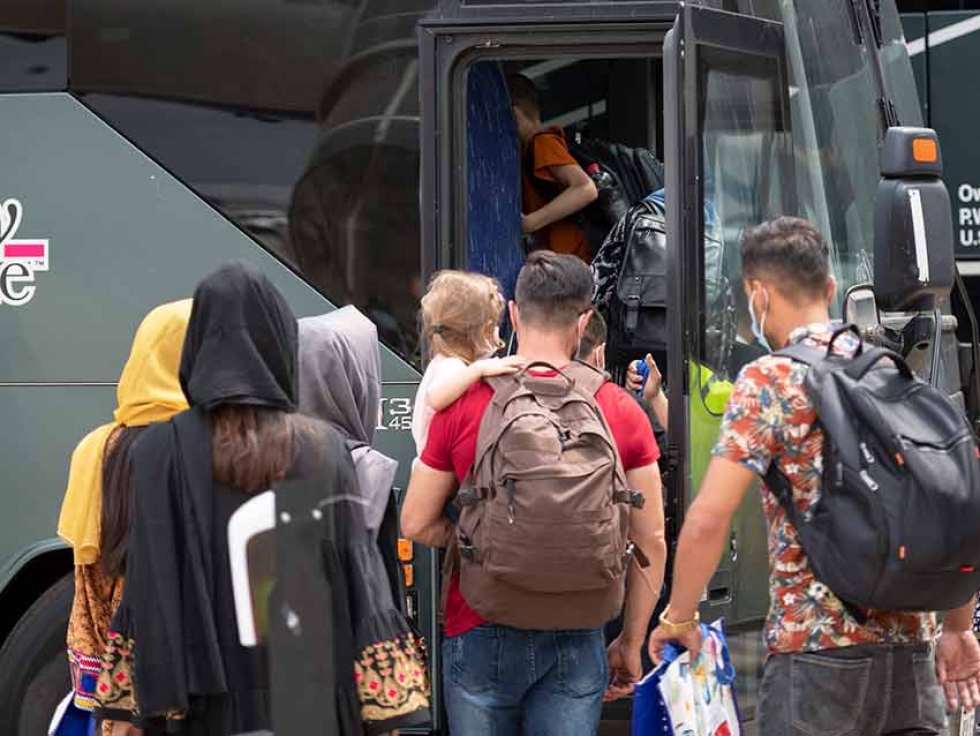 Afghan refugees arriving in Canada
Immigration, Refugees and Citizenship Canada
14
Sep


2021
The people of Afghanistan are in dire need of humanitarian aid and Canada has committed to accepting 20,000 Afghan refugees.
How can you help?
The following is an list of ways you can support the people of Afghanistan at home and abroad.
We will keep updating this page as more resources, opportunities, and campaigns come to our attention.
If there is a resource, opportunity, and/or campaign you would like us to add to this list, please contact This email address is being protected from spambots. You need JavaScript enabled to view it.
General Information
Canada's response to the situation in Afghanistan (Government of Canada Resources)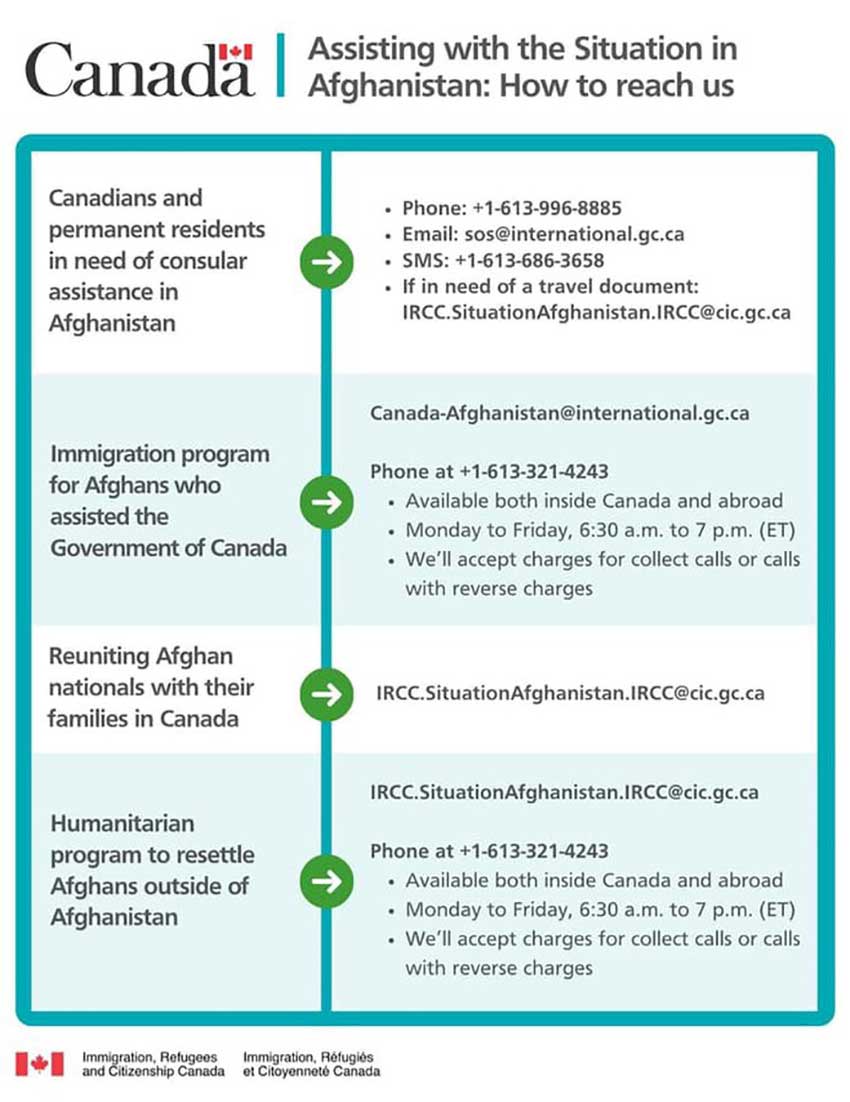 Canadian Campaign for Afghan Peace's Afghanistan Resource Guide was created to serve as a central online Resource Hub for information on the Afghan refugee resettlement process compiled by Afghan Youth Engagement and Development Initiative (AYEDI). It contains information on Humanitarian Relief Campaigns, Afghan Legal Professionals, Settlement Services, etc. It is a live Google document so you can also make suggestions for resources to add.
Lifeline Afghanistan: Lifeline Afghanistan is a non-partisan network of individuals and organizations responding to the humanitarian crisis in Afghanistan. Primarily, Lifeline Afghanistan is focused on engaging Canadians in supporting the private sponsorship and in developing innovative strategies to provide social and economic opportunities for Afghan refugees to Canada. Building on the successful support for mobilization of Indochinese refugees through Operation Lifeline (1979) and for Syrian refugees through Operation Lifeline Syria (2015), Lifeline Afghanistan aims to complement these existing initiatives so that Afghan refugees can be supported socially and economically thereby enriching the communities and landscapes of Canada.
Where to Donate to Support People in Afghanistan
Where to Donate to Support Afghan Refugees in Canada
Help to Sponsor Afghan Refugees
Afghan Canadian Community Organizations to Follow
Supporting Afghan Ethnic and Religious Minorities 
This article was produced exclusively for Muslim Link and should not be copied without prior permission from the site. For permission, please write to info@muslimlink.ca.