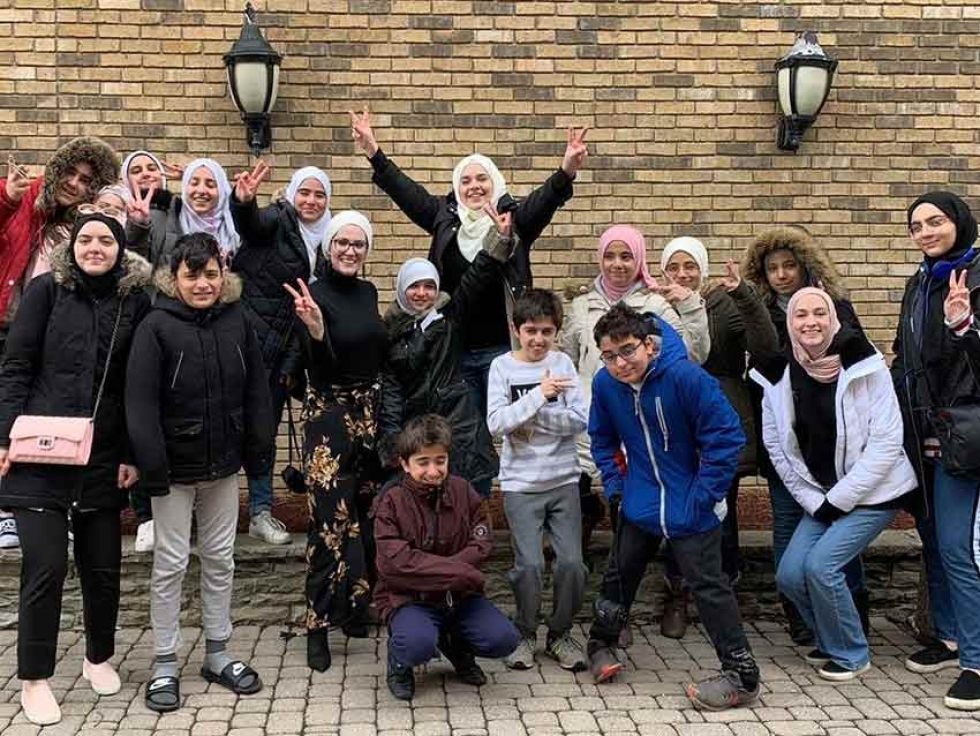 15
May


2019
Help the Syrian Canadian Foundation Heal Young Refugees in the Greater Toronto Area Through Art
Written by Syrian Canadian Foundation
The refugee youth we serve in the Greater Toronto Area lost their homes, family members, and friends.
Today, in their new homes, they find themselves in difficult environments with little support. Our youth program called Flash Forward PhotoVoice provides a safe and welcoming place where youth learn to express themselves, learn life skills, develop social supports, build resiliency, and most importantly find a sense of belonging.
"For many Syrian refugee families, art is not often considered important an important skill and mental health altogether is often a taboo subject.
The Syrian Canadian Foundation has worked to win the trust of these families to address mental well-being indirectly through artistic expression," said Marwa Khobieh, Program Manager.
The program is a big hit with 25 registrants and a waiting list.
"Here, I feel like I have a safe space and a place to express myself without judgement," said 15 year old program participant.
"We learn about important topics like bullying and racism and what to do if that happens to us," said 14 year old program participant.
"75% of the families we serve tell us that they have experienced racism or bullying. Our youth program teaches these youth how to stand up to bullies, self-care, positive self-talk and build confidence in themselves," said Bayan Khatib, Executive Director of the Syrian Canadian Foundation.
Yesterday, we launched a crowdfunding campaign to raise $20,000 for the youth program. The first day of the campaign launch was a big success with $5000 raised from nearly 100 supporters, including social media influencers.
With these funds, SCF hopes to continue serving vulnerable refugee youth.