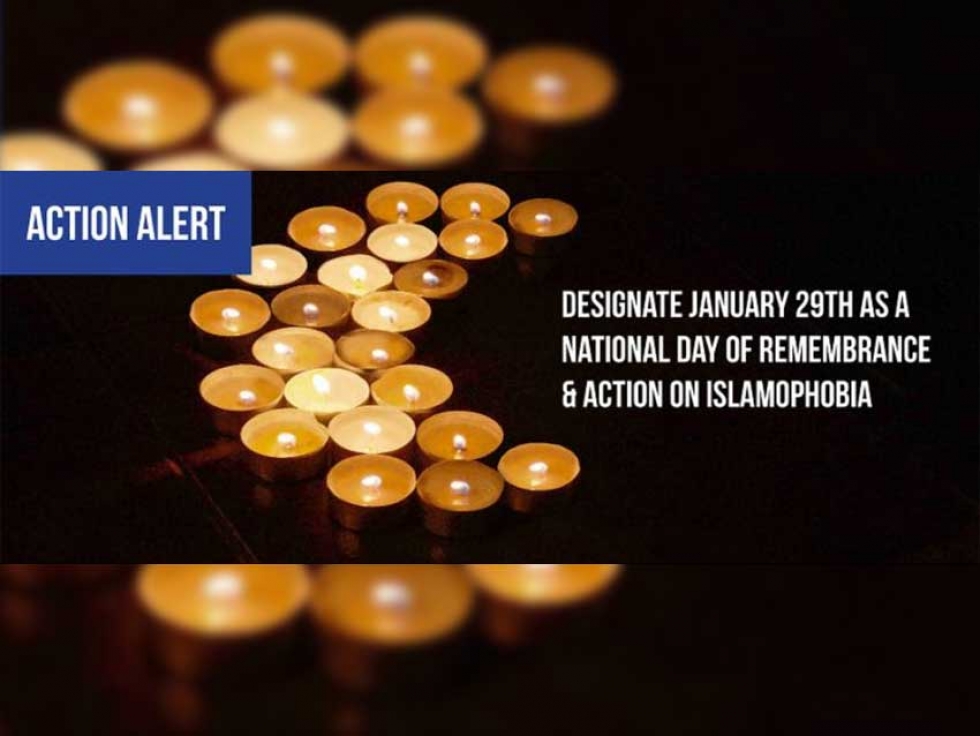 Hamilton City Council has officially recognized January 29th as the Day of Remembrance and Action on Islamophobia
25
January


2018
Hamilton City Council Unanimously Passes Motion to Recognize January 29 as the Day of Remembrance and Action on Islamophobia
Written by Chelby Daigle
Hamilton City Council has officially recognized January 29th as the Day of Remembrance and Action on Islamophobia, commemorating the attack on the Centre Culturel Islamique de Québec in Quebec City in 2017 that left six men dead and several injured. This follows a call from the National Council of Canadian Muslims (NCCM) to have this day recognized at the national level.
The motion to recognize the day was put forward by City Councillor Matthew Green at the January 24th council meeting and was passed unanimously. 
"There is a pernicious hatred that has spread across the country caused by islamophobia that has festered into targeted violence against the Muslim community and sadly the City of Hamilton is no exception. On September 14, 2016 there was an attempted firebomb at the Ibrahim Jame Mosque targeting our Muslim friends and neighbours in Ward 3 and we came together then to unequivocally denounce these attacks. With this motion we are standing together against Islamophobia, hatred, and intolerance," stated Councillor Matthew Green.
You can view the discussion of the motion during the meeting below.

This year, a vigil will be held at Hamilton City Hall on January 29th to commemorate the attack on the Centre Culturel Islamique de Québec in Quebec City.
Along with presenting the motion to designate January 29th as the Day of Rememberance and Action on Islamophobia, Councillor Green also gathered perspectives of diverse racialized and religious community voices in support of this motion.
"There is no place in our community for Islamophobia and any forms of oppression and discrimination. We must strive to build relationships with Muslims based on friendship and not fear, and work together to serve the common good by promoting respect for all."
Evelyn Myrie, President Afro Canadian Caribbean Association
"On behalf of Sikh Community: I , Avtar Singh president of "Gurdwara", Sikh Society Hamilton, denounce the racism and hatred, our thoughts and prayers go out to the victims, families, and everyone personally impacted by the shooting on Jan 29, 2017, at the Islamic Center of Quebec City."
Sikh Community Hamilton
"Setting up a day like this one is a step in the right direction and it is an important way to combat any form of racism and intolerance. This motion will make more people to become aware of this social disease of Islamophobia therefore making it easier to combat it."
Amin Al-Tahir, Director of Al-Mustafa Islamic Centre
"We as a community do not condone hatred in any form."
Helen Glogowski, President, Canadian Polish Congress Hamilton and District
"On January 29th, 2017 the right to pray peacefully was shattered when a gunman opened fire at Centre Culturel Islamique de Québec, a mosque in Quebec City. It is our duty to work to ensure that everyone has the right to safely practice their faith free from discrimination. The Jewish community understands this first hand. We stand with our Muslim sisters and brothers against Islamophobia. This motion is part of a national campaign which helps to commemorate those lives lost and look toward a more tolerant future,"
Gustavo Rymberg, CEO Jewish Federation of Hamilton
"Hamilton's unions have long been at the forefront of social justice.
This is why the Hamilton and District Labour Council has joined with the Canadian Labour Congress (CLC) in endorsing the National Council of Canadian Muslims' call for a National Day of Remembrance and Action on Islamophobia.
This special designation will serve as an annual opportunity to remember the six men who were tragically killed on January 29, 2017; these men were murdered by a man who was filled with anti-Muslim hatred. This was the deadliest act of violence at a place of worship in Canada's history.
It is also a moment to learn about the various consequences of Islamophobia from the deadliest manifestations to the everyday discrimination experienced by Canadian Muslims as documented by human rights tribunals, commissions, workplaces and community organizations.
We value the diversity of our country, recognizing the collective strength of our unity. This unity is under threat by the documented increased activity by extremist hate groups, which include anti-immigrant, racist and xenophobic and anti-Muslim rallies held in many Canadian neighbourhoods and the rise of hate-speech online. It is more important than ever to articulate our abhorrence of these divisive attitudes that threaten the cohesiveness we cherish.
In Solidarity,"
Anthony Marco  President, Hamilton and District Labour Council
This article was produced exclusively for Muslim Link and should not be copied without prior permission from the site. For permission, please write to info@muslimlink.ca.