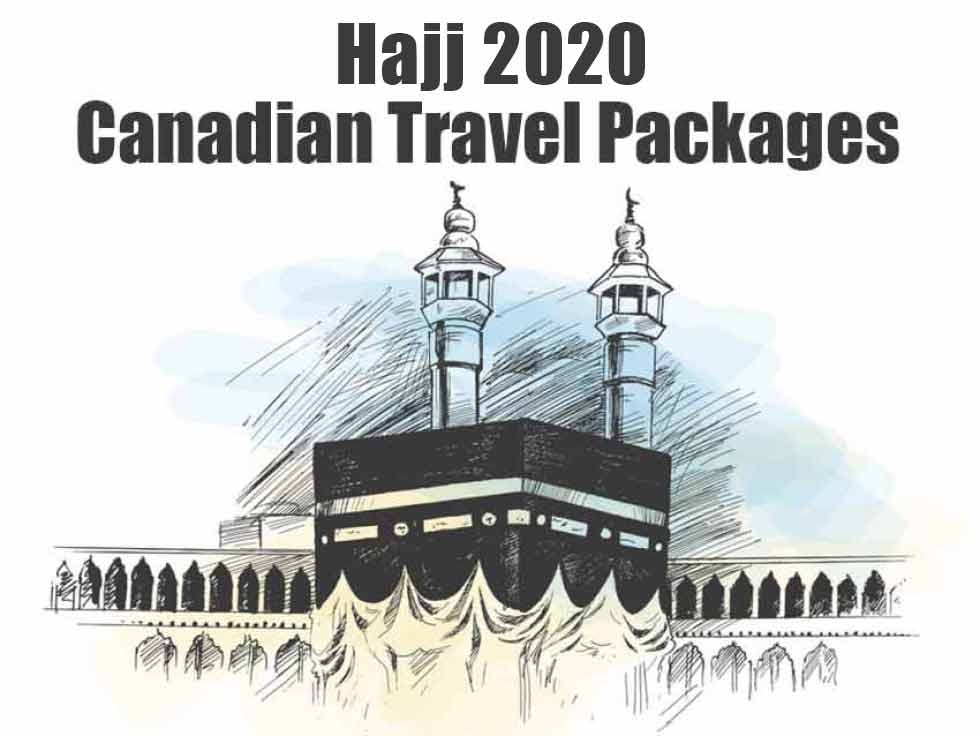 07
Nov


2019
Muslim Link is compiling a list of 2020 Canadian Hajj Packages and Travel Agencies offering Hajj packages as we have seen many visitors to our site searching for this.
If you have any questions, please contact the hajj travel agencies directly.
If you would like Muslim Link to add your Canadian Hajj Package or Travel Agency to this list, email us at This email address is being protected from spambots. You need JavaScript enabled to view it.
********************************************
The Government of Canada's Saudi Arabian Consular Services has compiled a Hajj Fact Sheet for Canadians travelling to Saudi Arabia for Hajj.
Here are some highlights from the Fact Sheet:
Health: In addition to required vaccinations, the following vaccinations are also recommended: Hepatitis A and B and Polio. Carry hand sanitizers, cold, diarrhea, and skin irritation medication. Temperatures in Mecca tend to range between 18 and 42 degrees Celsius. Stay hydrated, rest, and use protection from the sun. Make sure important medical documents are translated into English and retain copies. Please ensure to add relevant prescriptions to your travel documents.
Pilgrims with Disabilities: Be prepared for standards of accessibility and accommodation below the minimum of what is required in Canada. While most of the Holy Sites, such as the Grand Mosque in Mecca, are handicap-accessible, most hotels and transportation options are not. Check with your tour group provider to ensure your needs are well known and can be accommodated.
Zamzam water: Most airlines limit each traveler to one container of up 5 or 10 liters (2.64 gallons) of Zamzam water as checked baggage. Check with your tour operator for exact details.
The Government of Canada encourages you to register on Registration of Canadians Abroad before travelling through: https://travel.gc.ca/travelling/registration
The Government of Canada encourages you to stay connected to the latest travel advice and advisories, and can find our emergency contact information at travel.gc.ca, also available via our mobile Travel smart application (www.travel.gc.ca/mobile).
The Government of Canada cannot resolve immigration violations, become involved in any disagreements, e.g. pilgrim and travel agency disputes or lost baggage, rearrange airline, hotel, or other travel bookings, pay for hotel, legal, medical, travel, or other bills, obtain someone's release from prison, or provide legal advice or intervene in court cases or criminal investigations.
The Government of Canada can issue replacement passports in case of theft or loss, seek to contact you within 24 hours of being told that you have been arrested, take special arrangements for you in case of civil disturbances or disasters, provide contact information for local lawyers and hospitals, arrange for a spouse or next of kin to be informed if you are involved in an accident, arrested, or die, and advise them on the appropriate procedures.
To read the full Hajj Fact Sheet, click here
********************************************
2020 Canadian Hajj Travel Packages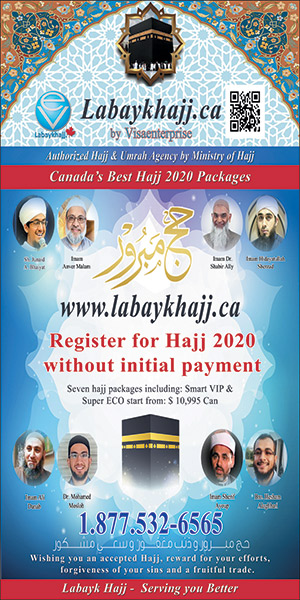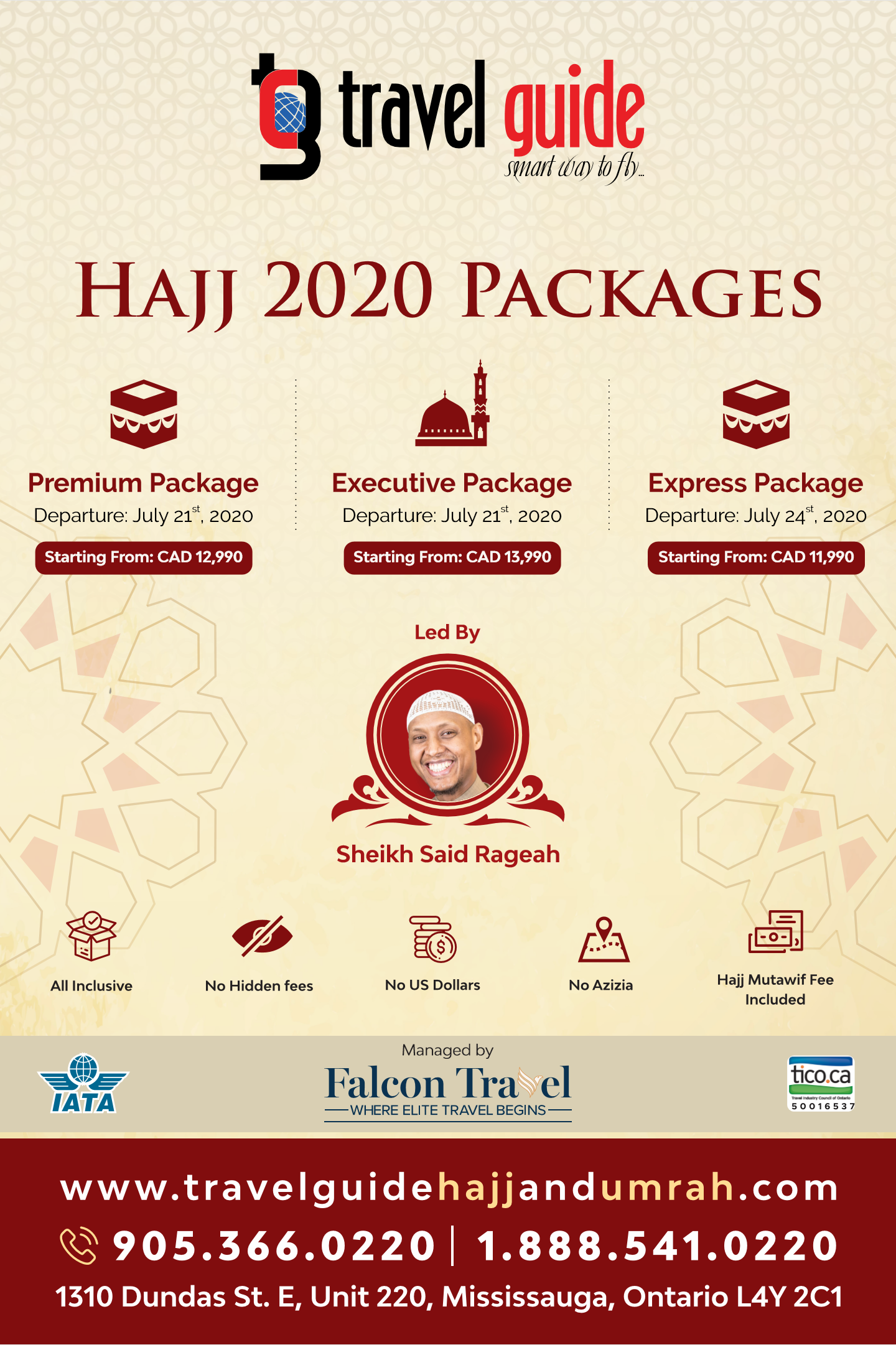 Other Canadian Hajj Packages Listed in Alphabetical Order:
This article was produced exclusively for Muslim Link and should not be copied without prior permission from the site. For permission, please write to info@muslimlink.ca.