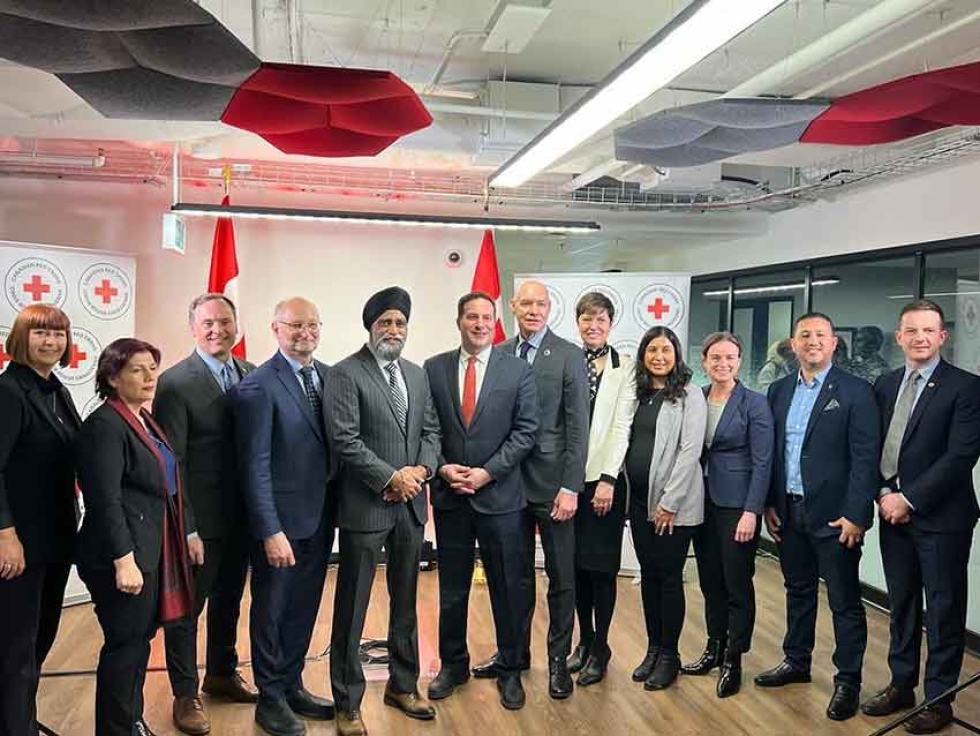 THANK YOU to everyone here and their teams for continuously pushing for these amendments to the Criminal Code. Due to their hard work the federal government has tabled legislation amending the Criminal Code to allow Canadian aid agencies like our selves to continue providing humanitarian support in Afghanistan without the fear of criminal prosecution. From left to right, this picture features MP Marie-France LaLonde, Najia Haneefi, Michael Messenger from World Vision Canada, MP David Lametti, MP Harjit Sajan, Marco Mendicino, Conrad Sauve from Red Cross Canada, Pam Damoff, Reyhana Patel from Islamic Relief Canada, Kate Higgins, Monem Daymi from Islamic Relief Canada, and Danny Glenwright from Save The Children Canada
Islamic Relief Canada
12
Mar


2023
We're so pleased to share this important win with all our supporters, especially those of you who joined us in sending an email to our elected representatives urging for change
In August, we asked you to join us in writing to the government asking them to remove the barriers that were limiting Canadian organizations from getting life-saving aid to Afghans in need.
On March 9th, the government listened and took action!
The federal government has now introduced Bill C-41 to amend the Criminal Code, which will finally allow Canadian organizations to provide critical humanitarian support that is so desperately needed in Afghanistan.
Thank YOU for stepping up and using your voice to amplify the call to action.
This change was made possible by the power of our community, rallying nearly 10,000 Canadians together to advocate for those in need.
In the coming weeks and months, we will continue to work closely with the government to ensure that aid can reach Afghanistan as quickly as possible, and in the best and most trusted manner.
May Allah protect the people of Afghanistan, grant them peace and prosperity, and allow us to be a means of relief and ease for them.