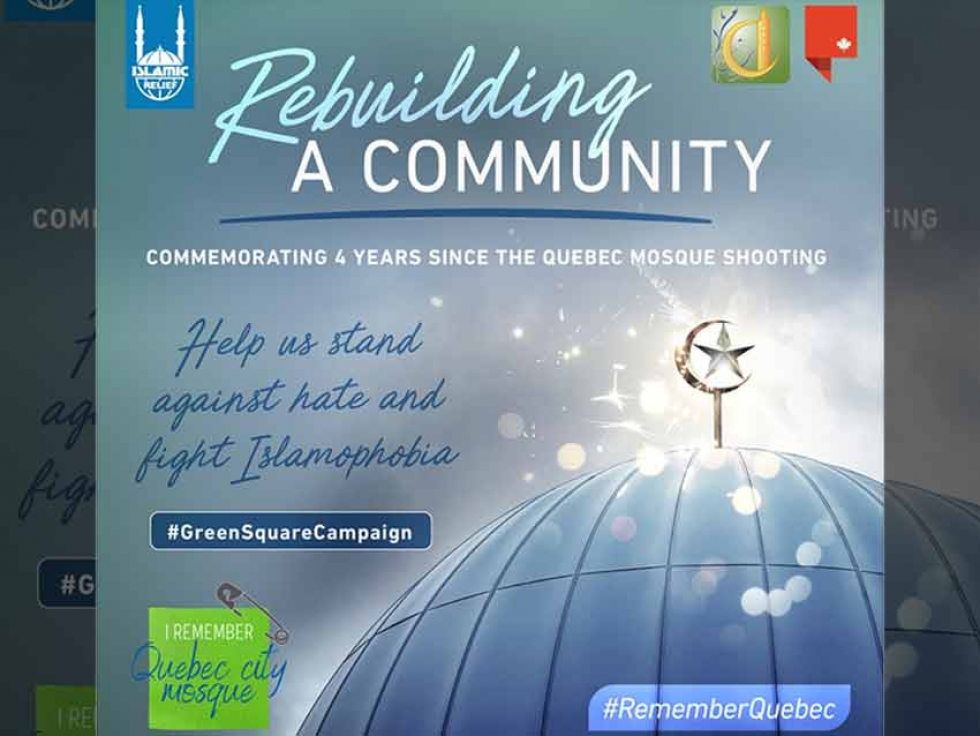 03
Feb


2021
Four Years After the Quebec Mosque Shooting: Help Rebuild the Quebec City Mosque and Community
Written by Islamic Relief Canada
On January 29, we marked 4 years since the tragic Quebec mosque shooting.
[On January 28], the federal government officially designated January 29 as the National Day of Remembrance of the Quebec City Mosque Attack and Action Against Islamophobia — as a reminder of the innocent lives lost and the work ahead of us to eradicate Islamophobia, hate and racism from our country.
We remember and honour the lives of the 6 souls that we lost, and pray for God's endless mercy upon them.
Unfortunately, even after the attack in 2017, the Islamic Cultural Centre of Quebec City (CCIQ) still receives hate-filled threats.
As recently as 2019, worshippers were met with anti-immigrant slurs and even physical assault outside of the centre.
Even one incident where people don't feel safe in a place of worship is one too many.
We urge you to stand with us today, in memory of those we lost. Let us help the Quebec City community rebuild and fight the Islamophobia they continue to face.
Your donation today will provide them with the means to:
Increase security inside of the mosque to protect the congregation
Make the mosque a historical site of national significance
Build the first ever Muslim cemetery in Quebec due to pressing need
Any amount you give will count as Sadaqa Jariya –a continuing charity– that will benefit generations to come, and earn you eternal reward inshaAllah.
Don't hesitate, give what you can now.