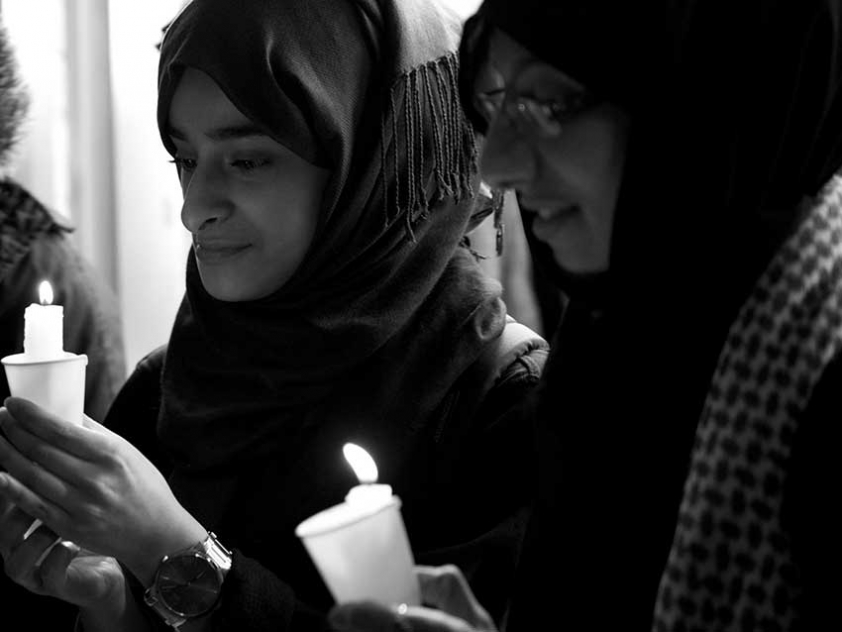 Carleton University students pay their respects at vigil for Kenyan students murdered at Garissa University
Seyi Okuribido-Malcolm
14
April


2015
Carleton University Students Mourn Victims of Kenyan Attack
Written by Chelby Daigle
On April 10, despite being in the middle of exams, students at Carleton University gathered for a candlelight vigil to mourn the murder of 147 students at Garissa University in Kenya.
Those students would also have been taking exams if they had not been killed by members of Al Shabaab, a Somali terrorist organization. Al Shabaab has justified its actions as retaliation against Kenya's military involvement in Somalia. What was particularly disturbing about this attack was that Christian students were separated from Muslim students and the Christian students were killed while the Muslim students were left to live.
Sadia Sadzzi Wamunyu, a Kenyan student at Carleton University, felt there was a need to provide a space for her fellow Kenyan students to mourn. "Every day I was tearing myself apart looking at pictures of the victims and trying to relate to them," she explained, "I could imagine I wasn't the only one feeling that way. I talked to a few Kenyans in school and they were glad I wanted that [the vigil]. So my East African Students Association of Carleton, where I [am] president, agreed to help out."
She also wanted to ensure the event reflected the religious diversity of Kenyan society so she arranged for the Quran to be recited at the vigil along with the Bible. "In Kenya, most formal ceremonies we open with a Bible verse and Quran recitation," she shared, "We are deeply religious and fair. I wanted everyone to feel as if this vigil was done back home."
Wamunyu approached Mohamed El Koussy, a Palestinian Canadian Carleton student who is also the University's Clubs and Societies Commissioner, with the task. He was grateful. "It's truly disheartening hearing such acts are done in the name of our religion. I found that [reciting the Quran at the vigil] was an opportunity to make sure Islam was represented during the event where the victims of this vicious attack were honoured," he said, "I think the recitation was important to show solidarity with those affected. Islam stands with what is just and it is critical to show support for the idea that we must be able to coexist."
Members of Ottawa's Kenyan community also came to the University for the vigil. A unique aspect was that candles were lit inside the university and vigil participants lined up along campus lockers for a moment of silence.
El Koussy felt that a university was an ideal place for a vigil to mourn university students. "Having this vigil at the University was critical to ensure the student population was engaged," he explained, "I'm a firm believer in that the youth are the future. As such, we must keep up to date with what's happening in the world and to be able to have strong principles in how we want to make it a better place."
Both Wamunyu and El Koussy see that the vigil's potential to bring people together across nationality and religion has a wider significance in the current global context. "This is a moment to remember, as I believe we are slowly approaching a turning point in how people interact with one another despite their differences," El Koussy stated, "How we accept one another is also changing for the better, and that can only mean good things for our community at large."
Wamunyu hopes that the families of the victims know that students half a world away took the time to mourn their loss. "I want them to see that people care and that there is hope, not only in Kenya, but all over," she said.
This article was produced exclusively for Muslim Link and should not be copied without prior permission from the site. For permission, please write to info@muslimlink.ca.