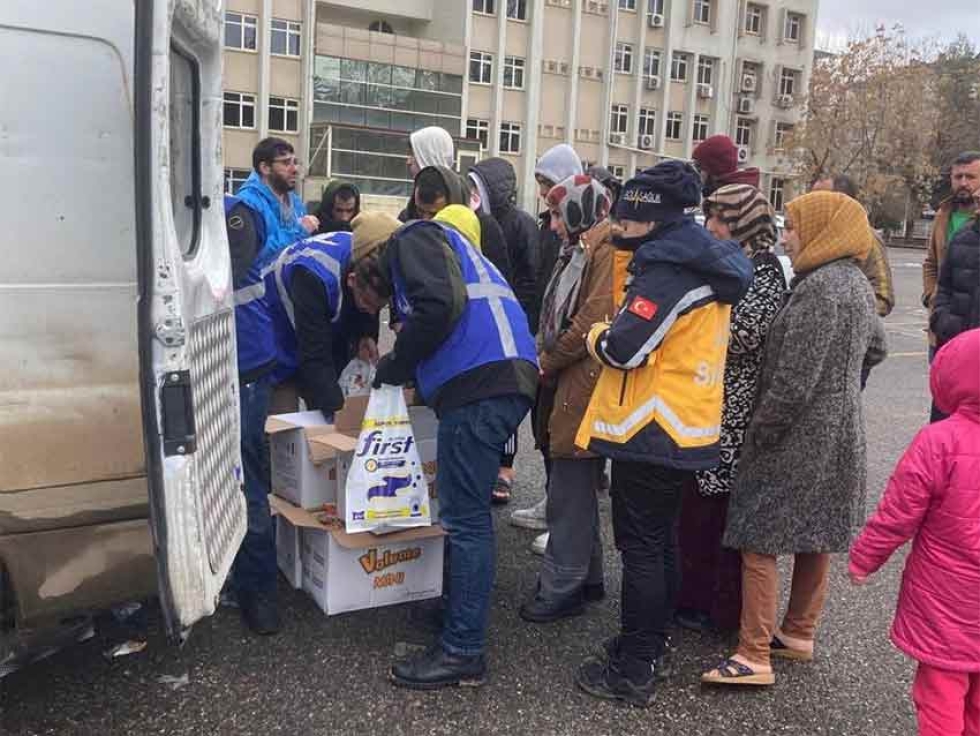 24 hours after the devastating earthquake that hit Turkiye and Northern Syria, our teams are still on the ground providing emergency aid. Pictured above are our teams in Turkiye with the remnants of a primary school, shelters provided in Syria, and emergency food and aid being provided to those most in need.
Islamic Relief Canada
08
Feb


2023
Canadians from GTA travel to Turkey to help with Earthquake Relief Efforts
Written by Islamic Relief Canada
Following the devastating earthquake in Southern Turkey and Northern Syria, Islamic Relief Canada staff from the GTA is in Gaziantep, Turkey, to help with relief efforts.
Within hours of the earthquake on Monday, Islamic Relief Canada launched an emergency appeal to support life-saving relief efforts for those impacted by the worst earthquake to hit Turkey in 20 years and the worst to affect Syria in over a century.
Islamic Relief teams are on the ground in Turkey and Syria — providing urgent medical support to clinics and hospitals — as well as blankets, tents and cash vouchers for food to earthquake survivors.
Canadian staff has joined our teams in Gaziantep, Turkey, visiting the affected areas, supporting relief efforts, and determining how best to support women, children, and families that have lost everything.
Our staff on the ground have told us:
"People are flooding bus terminals looking for shelter from the freezing weather. Families — including children and the elderly — have nowhere to go, and many weren't even able to grab their jackets and are now facing bitter winter cold. We are just starting to see the effects of the earthquake, and they are huge, so Canadians must continue to provide support."
"There are thousands of people seeking shelter — the devastation is immense. While our current focus is on emergency life-saving aid, we know that international investment in a long-term recovery plan will be required."
About Islamic Relief Canada
Islamic Relief Canada is a registered charity in Canada that works in more than 30 countries to provide humanitarian relief and build resilient, prosperous communities.