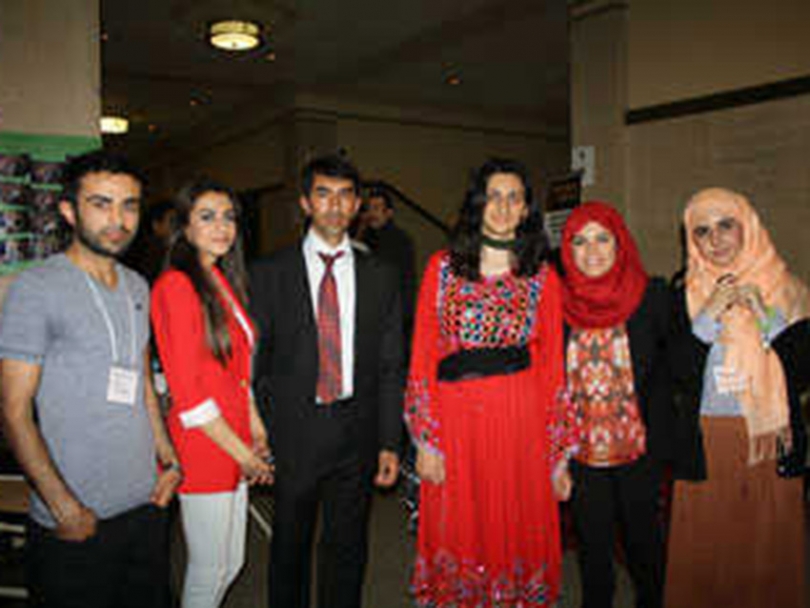 06
Jun


2013
Afghan students build community on Mother's Day
Written by Chelby Daigle
On Friday, May 10th, members of the Carleton University  Afghan Students' Association (ASA) organized a Mother's Day celebration to recognize the efforts of Afghan Canadian female educators who are actively involved within Ottawa's schools, from language school teachers to daycare workers. They also raised over $1000 in proceeds for Mirman Baheer, an Afghan organization that supports women writers and poets.
"Mother's Day is celebrated all the time within the Afghan community," according to Meheria Araya, the President of Carleton ASA, "We celebrated teachers on Mother's Day because teachers are usually women and teachers are seen as our second mothers."
Ms. Araya, 21, was born in Kabul and came to Ottawa when she was 8. She, along with a small group of fellow Afghan Canadian students started the ASA in order to support both Afghan Canadian students as they navigate university and international students from Afghanistan who have to struggle with the challenges of being in a new country.
"They are experiencing the difficulties of a student and the culture shock, some may not even know proper conversational English because they have just been taught book English. We are there to support them and help them connect with organizations that can help them, "says Ms. Araya.
The idea for the event came from Nafisa Zurmati, producer for Rogers Community Television's Kaleidoscope Afghanistan and an English as a Second Language teacher with the Ottawa-Carleton District School Board.
"I approached the Afghan students because I wanted them to get experience organizing a large event and bringing together the different parts of our community. They need to bring the whole Afghan community together, both Dari and Pashto speakers, and the community members who have been here for many years and those who are newcomers."
In the last four years, Ottawa's Afghan community has grown dramatically, from a few hundred to over a thousand. Mrs. Zurmati, who came to Canada over 25 years ago, is very concerned about what she has heard from some of these newcomers who feel quite isolated and are experiencing serious culture shock and mental health issues. Events like this she hopes can help address this.
Ms. Araya shares Mrs. Zurmati's concern about the mental health of Afghan refugees. She is currently studying neuroscience and mental health. In Afghanistan, where so many people have been affected by a war that has lasted for over 30 years, mental health is definitely a concern, particularly Post-Traumatic Stress Disorder.
These refugees to Ottawa need services and supports but social isolation, economic marginalization, and cultural barriers present a serious challenge for them being able to get the help they need.  That is why Mrs. Zurmati feels it is so important for Afghan Canadians to reach out and offer a helping hand.
Despite the many obstacles, Mrs. Zurmati is confident that after the success of the Mother's Day celebration, the energy and enthusiasm of Ottawa's Carleton's Afghan Students' Association will help bridge divides, heal wounds, and build community within one of Ottawa's fastest growing newcomer communities.  
This article was produced exclusively for Muslim Link and should not be copied without prior permission from the site. For permission, please write to info@muslimlink.ca.