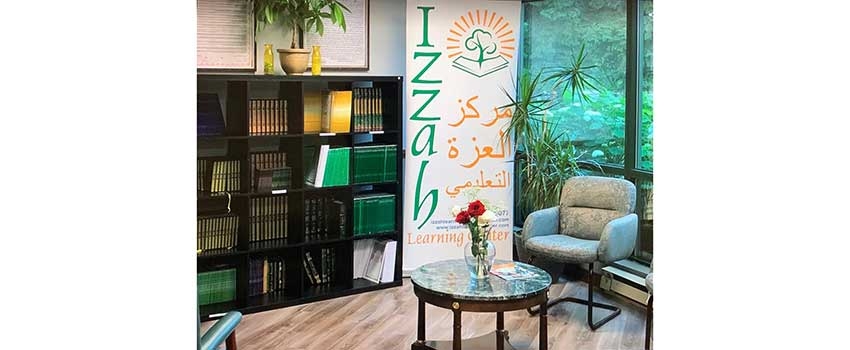 Support Izzah Learning Center So More Women and Children Can Study Quran in Ottawa
Izzah Learning Center is a full-time center devoted to teaching Qur'aan recitation and memorization to women and children in Ottawa, Canada.
Since March 13, Izzah has been closed due to COVID-19 pandemic. We moved the classes online to continue winter session, however, our spring/summer session will likely be cancelled. This places the center in financial difficulty, and therefore your generous support is much needed to help the center cover expenses and continue providing quality and professional learning experience for our children, youth, and sisters.
By the Tawfeeq of Allah (swt) followed by the sincere efforts of Izzah teachers and board of directors, Izzah Center has helped over 400 students connect with the Noble Qur'aan, inspired many sisters, teenage girls and children to appreciate the science of Tajweed & art of Tilawah, leading to higher level of devotion and discipline to recite and memorize the Qur'aan.
Your generous donations will help cover rent and operating expenses and have back up funds in case the quarantine continues beyond the summer.
Other Ways to Donate?
1) Email transfer to This email address is being protected from spambots. You need JavaScript enabled to view it.
2) Paypal - Donate online here
3) Donate through LaunchGood.com online here
4) Cheque payable to Izzah Learning Center mailed to 2505 Don Reid Drive, Unit 1, Ottawa, Ontario K1H 1E2
Additionally, Izzah Center has a successful training program to develop more proficient & skilled Qur'aan teachers (benefiting Izzah as well as several local schools & organizations). Izzah developed a simple but efficient curriculum to relate Tajweed concepts to students (especially English speakers) & practical methods and strategies to improve Arabic reading skills and fluency in recitation.
Izzah teachers provide detailed analysis of each word in the verse, encourage students to write the verses and analyze each letter, and finally provide recorded recitations for students to practice. Students are then required to recite and record their recitations for self-evaluation and to monitor their progress. Teachers also prepare midterm and final reports to provide students with feedback on their strengths and weaknesses and areas requiring improvement.