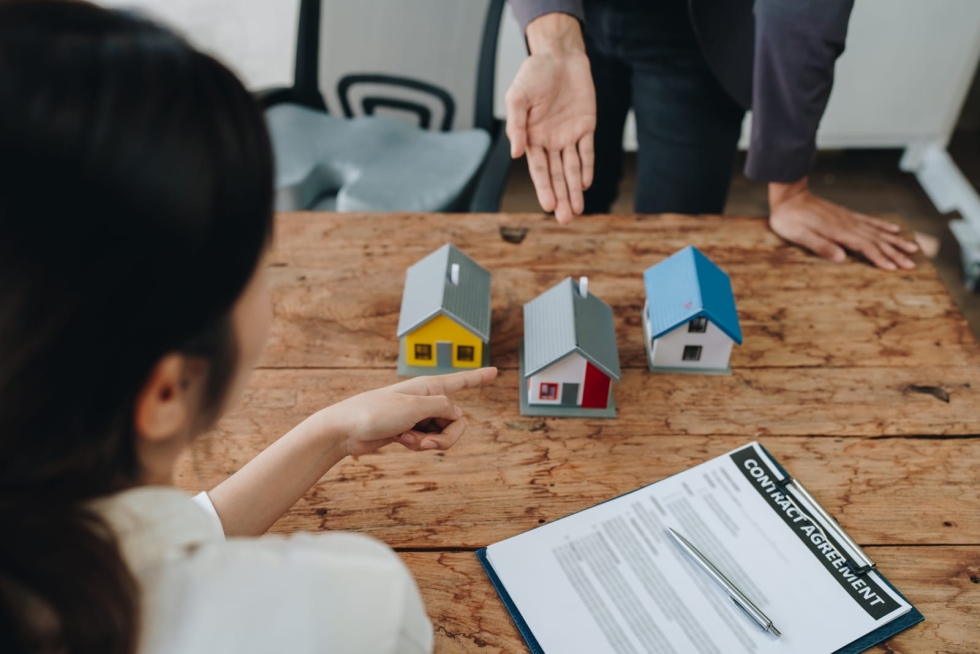 How to deal with difficult tenants
22
Aug


2023
 Are difficult tenants driving you up the wall? You need to understand the different types of difficult tenants in order to effectively deal with them. Dealing with difficult tenants can be challenging, but having a clear understanding of their characteristics and behaviors can help you navigate through the situation.
In this article, we'll explore effective strategies for dealing with those challenging individuals who rent your property. From communicating effectively to resolving problems to addressing late rent payments and property damage, we'll provide you with the knowledge and tools to navigate these situations with confidence.
Key Takeaways
Understanding the different types of difficult tenants, such as those who engage in disruptive behavior or consistently fail to pay rent, is crucial in effectively addressing issues.
Setting clear expectations from the start by providing a detailed lease agreement with rules and regulations, conducting move-in inspections, and regularly communicating with tenants can help avoid misunderstandings and conflicts.
Effective communication, including active listening, empathy, and encouraging open dialogue, is essential in resolving issues with difficult tenants and finding mutually beneficial solutions.
Dealing with late rent payments and property damage requires implementing clear policies, sending reminders, communicating and negotiating with tenants, understanding their reasons with empathy, and establishing payment plans if necessary.
Understanding the Different Types of Difficult Tenants
One type of difficult tenant is the one who frequently engages in disruptive behavior, such as excessive noise or damaging property. This type of tenant can cause disturbances and create a negative atmosphere for other tenants.
Another type of difficult tenant is the one who consistently fails to pay rent on time or at all. This can result in financial strain for the landlord and may require legal action, such as difficult tenant lawsuits, to resolve the issue.
Additionally, there are tenants who constantly violate the terms of the lease agreement, such as subletting the property without permission or having unauthorized pets. These tenants can create additional problems and may require strict enforcement of the lease terms.
Setting Clear Expectations From the Start
When setting clear expectations from the start, it's important to communicate your rules and guidelines clearly. This is crucial in establishing boundaries with your tenants and ensuring a smooth landlord-tenant relationship.
Here are three key ways to set clear expectations and boundaries:
Provide a detailed lease agreement
Make sure your lease agreement clearly outlines all the rules and regulations that tenants must follow. Include information about rent payment deadlines, maintenance responsibilities, pet policies, and any other important guidelines. By having a comprehensive lease agreement, you can avoid misunderstandings and conflicts later on.
Conduct a thorough move-in inspection
Before your tenants move in, conduct a detailed inspection of the property. Document any existing damages or issues and have your tenants sign off on the inspection report. This will help prevent disputes about property conditions and ensure that tenants understand their responsibilities for maintaining the property.
Regularly communicate with your tenants
Maintain clear communication with your tenants throughout their tenancy. Respond promptly to their inquiries and address any issues or concerns they may have. Regularly remind them of their responsibilities and any upcoming deadlines. By staying in touch and fostering open communication, you can establish a positive relationship based on mutual understanding and respect.
Communicating Effectively to Resolve Issues
To effectively resolve issues, it's important to maintain open and clear communication with your tenants. Active listening plays a crucial role in effective communication and conflict resolution. When tenants feel heard and understood, it creates a positive atmosphere for problem-solving.
As a landlord, it is essential to actively listen to your tenants' concerns, allowing them to express their frustrations and grievances without interruption. This demonstrates your commitment to addressing their issues and finding mutually beneficial solutions.
Active listening involves giving your full attention to the tenant, maintaining eye contact, and avoiding distractions. It also includes paraphrasing their concerns to ensure you understand them correctly.
In conflict resolution, open and clear communication is key. It is important to communicate your expectations and boundaries to tenants from the beginning. This sets a foundation for a healthy landlord-tenant relationship. When conflicts arise, encourage open dialogue and provide a safe space for tenants to express their concerns. Actively listen to their side of the story and work together to find a resolution that satisfies both parties.
Dealing With Late Rent Payments
If a tenant consistently fails to pay their rent on time, it can create financial strain and disrupt the rental process for both parties involved. Late rent payments can have serious consequences for tenants, including the accumulation of late fees and potential eviction.
For landlords, it can lead to financial difficulties and the need to cover expenses out of pocket. To effectively deal with late rent payments, here are three important steps to take:
Implement a clear late rent policy
Clearly outline the consequences of late rent payments in the lease agreement. This includes specifying the amount of late fees and the grace period allowed before penalties are applied. By providing tenants with this information upfront, it sets expectations and helps ensure timely rent payments.
Send rent payment reminders
Establish a system for sending reminders to tenants about upcoming rent payments. This can be done through email, text messages, or even physical notices. By proactively reminding tenants of their payment obligations, you increase the chances of receiving payments on time.
Handling Property Damage and Maintenance Requests
When it comes to handling property damage and maintenance requests, there are three key points to keep in mind: repair cost responsibility, communication, and documentation.
Understanding who is responsible for covering the cost of repairs is crucial in order to avoid any disputes or misunderstandings.
Effective communication with tenants is essential to address their concerns promptly and efficiently, while thorough documentation of all maintenance requests and repairs ensures transparency and accountability.
Repair Cost Responsibility
You are responsible for covering the repair costs when damages are caused by your tenants. Repair cost disputes can be a common issue between landlords and tenants, but understanding the tenant's responsibilities can help resolve these conflicts efficiently.
Here are three key points to consider:
Clearly outline tenant responsibilities in the lease agreement
Including a detailed section outlining the tenant's obligations for maintaining the property can prevent confusion and disputes later on. Make sure tenants understand their duty to report damages promptly and take reasonable care of the property.
Conduct regular inspections
Regular inspections allow you to identify any damages early on and address them promptly. By keeping a record of these inspections, you can provide evidence of the tenant's responsibility for any damages found.
Document and communicate repair costs
When repairs are necessary due to tenant negligence, document the costs incurred and provide the tenant with a clear breakdown. Communicate the responsibility for these costs and any consequences for non-payment in a professional and clear manner.
Communication and Documentation
To effectively handle repair cost disputes, it is important to prioritize clear communication and thorough documentation. Proper documentation ensures that all parties have a record of the discussions and agreements made regarding the repair costs. By following these practices, you can minimize disputes and maintain a professional relationship with your tenants.
Communication
Documentation
Clearly explain the repair cost responsibility to the tenant
Keep a record of all repair requests made by the tenant
Listen to the tenant's concerns and address them promptly
Document any discussions or negotiations regarding the repair costs
Provide written estimates and invoices for repairs
Keep copies of receipts and invoices for any repairs done
Addressing Noise Complaints and Disruptive Behavior
Dealing with difficult tenants can be challenging, but it's crucial to address noise complaints and disruptive behavior promptly. When conflicts arise between tenants and their neighbors, it's important to handle the situation in a professional and efficient manner.
Reach out to both the complaining neighbor and the tenant involved to gather all the necessary information and understand the situation fully. Encourage open dialogue and active listening to ensure all parties feel heard and understood.
If the situation escalates, consider involving a neutral third party, such as a professional mediator or property manager, to facilitate a resolution. This can help diffuse tension and find a mutually acceptable solution for all parties involved.
Clearly communicate the expectations and rules regarding noise levels and disruptive behavior to all tenants from the beginning. Consistently enforce these rules and take appropriate action when necessary, such as issuing warnings or implementing fines. This will demonstrate your commitment to maintaining a peaceful and harmonious living environment for all residents.
Dealing With Violations of Lease Agreement
When it comes to dealing with violations of the lease agreement, it is important to understand the consequences that can arise. As a landlord, it is crucial to communicate with your tenants about their responsibilities and the potential outcomes if those responsibilities are not met. In some cases, legal action may be necessary to enforce the terms of the lease.
Lease Violation Consequences
One of the consequences of lease violations is that tenants may face eviction. When tenants violate the terms of their lease agreement, it not only puts them at risk of losing their homes, but it also carries a number of other penalties.
Here are three lease violation consequences that tenants should be aware of:
Financial Penalties: Landlords can impose fines or penalties for lease violations, such as late rent payments or unauthorized pets. These penalties can add up quickly and put a strain on your budget.
Damage Charges: If you cause damage to the property beyond normal wear and tear, you may be held responsible for the repairs. This can result in additional expenses and potentially affect your rental history.
Legal Consequences: In some cases, landlords may take legal action against tenants who repeatedly violate the lease agreement. This can lead to court proceedings and potentially a judgment against you.
It is important to understand the potential consequences of lease violations and to take steps to avoid them. Always read and follow the terms of your lease agreement to maintain a positive relationship with your landlord and ensure a successful tenancy.
Legal Action Options
If communication with your landlord fails to resolve the issue, you may want to consider legal action options. While it's always best to try and resolve disputes through open and honest communication, sometimes legal intervention becomes necessary. Here are three legal action options to consider:
Negotiate a legal settlement: If you and your landlord are unable to reach an agreement, you can hire an attorney to negotiate a legal settlement on your behalf. This can help you avoid a lengthy court battle and potentially save time and money.
File a lawsuit: If negotiations fail, you can file a lawsuit against your landlord. This involves submitting a formal complaint to a court and seeking a resolution through the legal system. It's important to gather evidence and consult with an attorney before pursuing this option.
Explore alternative dispute resolution: Instead of going to court, you can explore alternative dispute resolution methods such as mediation or arbitration. These processes involve a neutral third party who helps facilitate a resolution between you and your landlord.
Eviction Process and Legal Considerations
To navigate the eviction process smoothly, you should consult with a lawyer who specializes in landlord-tenant law. This legal professional can guide you through the intricacies of the eviction process and ensure that you are aware of your rights as a landlord while respecting the rights of the tenant.
The eviction process can be complex and time-consuming, so having a lawyer by your side can save you from potential pitfalls and help you navigate the timeline efficiently. The eviction process generally involves providing notice to the tenant, filing a lawsuit, attending court hearings, and obtaining a judgment of possession.
During the eviction process, it's important to understand the tenant's rights. They have the right to receive proper notice, the right to respond to the eviction lawsuit and the right to a fair hearing. It is crucial to follow all legal procedures and timelines to avoid any legal repercussions.
A lawyer who specializes in landlord-tenant law can ensure that all the necessary documents are prepared correctly and submitted on time. They can also represent you in court and negotiate on your behalf, increasing the chances of a successful eviction.
Strategies for Preventing Difficult Tenant Situations
One effective strategy for preventing challenging situations with tenants is to establish clear and comprehensive lease agreements that outline expectations and responsibilities for both parties.
By clearly defining the terms and conditions of the tenancy, you can minimize misunderstandings and potential conflicts. Here are three additional strategies to help prevent difficult tenant situations:
Maintaining open lines of communication with your tenants is crucial. Encourage them to report any issues or concerns promptly, and be responsive to their needs. 
Timely maintenance and repairs can go a long way in preventing conflicts. Respond promptly to repair requests and ensure that the property is well-maintained
Treat all tenants fairly and consistently when it comes to enforcing lease terms and policies. This will help build trust and prevent conflicts.
Conclusion
Dealing with difficult tenants can be quite an adventure! Remember to set clear expectations, communicate effectively, and address issues promptly. And if all else fails, don't hesitate to consider the eviction process. With a little wit, wisdom, and a touch of satire, you'll be well-equipped to handle any tenant situation that comes your way.
This article was produced exclusively for Muslim Link and should not be copied without prior permission from the site. For permission, please write to info@muslimlink.ca.
This article was produced exclusively for Muslim Link as part of a paid advertising package. For more information on how to advertise through Muslim Link and support the running of Canada's Online Hub go here.