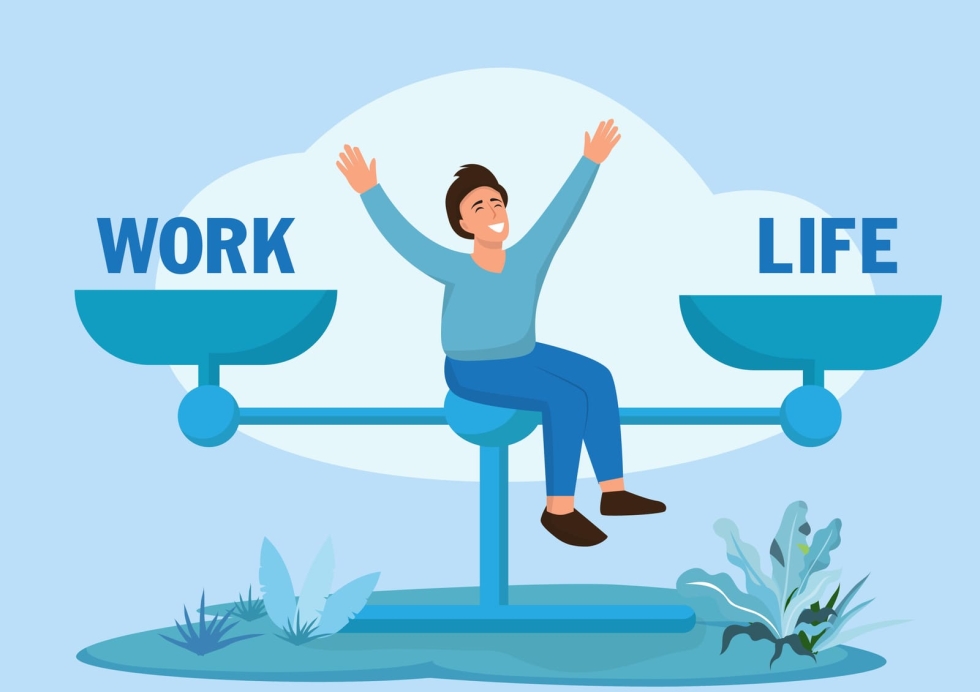 Financial Health
22
Aug


2023
7 Proven Ways to Improve Your Financial Health & Well-Being
Written by Ahmad Akhtar
If you want to improve your financial health and well-being, there are 7 proven ways that can help you achieve your goals. Assess your current financial situation, create a budget, and stick to it. Reduce and eliminate debt, save and invest wisely, and increase your income. Protect yourself with insurance and continuously educate yourself about personal finance.
By following these steps, you can take control of your finances and pave the way toward a more secure future.
Key Takeaways
Evaluate spending habits and track expenses regularly
Set and prioritize specific financial goals
Use the Snowball Method to reduce and eliminate debt
Consolidate debts and build an emergency fund for financial stability
Assess Your Current Financial Situation
Before you can make any changes, it's important to assess your current financial situation. One crucial aspect of this assessment is evaluating your spending habits. Take a close look at where your money is going each month. Start by tracking your expenses for at least a month to get an accurate picture of your spending patterns.
Evaluate your spending by categorizing your expenses into different categories such as housing, transportation, groceries, entertainment, and so on. This will help you identify areas where you may be overspending or where you can make adjustments. Look for any unnecessary or excessive expenses that can be reduced or eliminated.
Once you have a clear understanding of your spending, you can start making informed decisions about how to improve your financial health.
Consider creating a budget to help you allocate your income more effectively. Set realistic goals for saving and paying off debts. Prioritize your spending based on your needs and values.
Create a Budget and Stick to It
To effectively manage your finances, it is crucial to track your expenses and set financial goals. Tracking your expenses helps you gain a clear understanding of where your money is going and identify areas where you can make adjustments.
Setting financial goals, on the other hand, helps you stay focused and motivated, as it provides a clear roadmap for your financial journey.
Track Your Expenses
Make sure you're keeping a close eye on your expenses by tracking them regularly. Expense tracking benefits your financial health and helps you make more informed decisions about your spending.
Here are some effective budgeting techniques to help you track your expenses:
Categorize your expenses: Create categories like groceries, transportation, and entertainment. This will give you a clear picture of where your money is going.
Use mobile apps: Take advantage of technology and use expense tracking apps to easily record your expenses on the go. These apps can provide insight into your spending patterns and help you identify areas where you can cut back.
Set spending limits: Determine how much you can afford to spend in each category and stick to those limits. This will prevent overspending and help you stay on track with your budget.
Review and analyze: Regularly review your expenses and analyze where you may be able to save money. Look for patterns and identify areas where you can make adjustments to improve your financial health.
Set Financial Goals
Start by identifying what you want to achieve financially and set specific goals that will motivate you to take action. Financial goals are essential for effective financial planning and can help you develop positive financial habits.
Setting goals gives you a clear direction and helps you prioritize your spending and saving. To help you get started, here is a table outlining some common financial goals:
Short-Term Goals
Mid-Term Goals
Long-Term Goals
Pay off credit card debt
Buy a house
Retire comfortably
Build an emergency fund
Start a family
Travel the world
Save for a vacation
Start a business
Leave a legacy
Reduce and Eliminate Debt
When it comes to reducing and eliminating debt, there are several key points to consider.
First, the Snowball Method has proven to be an effective strategy for tackling debt. By starting with the smallest debt and working your way up, you can gain momentum and motivation to continue paying off your debts.
Additionally, debt consolidation strategies can be beneficial for those who have multiple debts with high-interest rates. Consolidating your debts can simplify your payments and potentially save you money in the long run.
Finally, it is important to prioritize building an emergency fund while you work on reducing your debt. Having a financial safety net can help you avoid going further into debt in case of unexpected expenses or emergencies.
Snowball Method Effectiveness
To see if the Snowball Method is effective for you, analyze your debt payoff progress. Here are four ways to measure its effectiveness and consider alternative methods:
Calculate the total amount of debt paid off using the Snowball Method. Compare it to the total amount of debt you had before starting the method. This will give you a clear measurement of your progress.
Assess the speed at which you are paying off your debts. Are you consistently making payments and seeing a decrease in your debt balance? The Snowball Method aims to provide a sense of accomplishment by focusing on small debts first.
Consider the psychological impact of the Snowball Method. Are you motivated and encouraged by the small wins? Are you gaining confidence in your ability to tackle your debts?
Evaluate if the Snowball Method aligns with your financial goals and priorities. Are there alternative methods, like the Avalanche Method, that may be more suitable for your specific situation?
Debt Consolidation Strategies
One effective debt consolidation strategy is to combine multiple debts into a single loan with a lower interest rate. This approach offers several consolidation benefits, such as simplifying your debt repayment options and potentially saving you money in interest payments.
By consolidating your debts, you can streamline your monthly payments and make it easier to manage your finances. Additionally, with a lower interest rate, you may be able to pay off your debt faster and save money in the long run.
Debt consolidation can also help you avoid missed payments and late fees, as you only have to remember one due date. Overall, this strategy can provide you with a clear path to debt repayment and financial stability.
Emergency Fund Importance
Now that you have learned about debt consolidation strategies, let's shift our focus to another important aspect of financial health: the emergency fund. An emergency fund is a crucial tool that can provide you with a safety net during unexpected financial crises.
Building and maintaining an emergency fund is essential for your financial well-being. Here are some effective strategies to help you do just that:
Set a specific savings goal: Determine how much you want to save for emergencies, such as three to six months' worth of living expenses.
Automate your savings: Set up automatic transfers from your checking account to your emergency fund savings account each month.
Prioritize your emergency fund: Treat it as a non-negotiable expense, just like paying your bills or saving for retirement.
Avoid tapping into your emergency fund unless it's truly an emergency: Remember, this money is meant for unexpected expenses, not for impulse purchases or vacations.
Save and Invest Wisely
It's important to make smart decisions when it comes to saving and investing your money. By practicing smart spending and diversifying your investments, you can ensure a healthy financial future.
When it comes to smart spending, it's crucial to prioritize your needs over wants. This means creating a budget and sticking to it, avoiding unnecessary purchases, and seeking out good deals and discounts. Being mindful of your spending habits, you save more money and have more to invest.
Diversifying your investments is another key aspect of financial success. Instead of putting all your eggs in one basket, spread your investments across different asset classes, such as stocks, bonds, and real estate. This helps to reduce risk and increase potential returns.
To further illustrate the importance of smart spending and diversifying investments, take a look at the table below:
Smart Spending Tips
Diversify Investments
Create a budget
Allocate investments across different asset classes
Prioritize needs over wants
Consider stocks, bonds, and real estate
Seek out discounts and deals
Monitor and adjust investments regularly
Avoid unnecessary purchases
Consult with a financial advisor
Save for future goals
Rebalance portfolio as needed
Increase Your Income
Increasing your income can be achieved through various strategies, such as pursuing higher education, obtaining additional certifications, or exploring side hustles.
Here are four proven ways to increase your earning potential:
Furthering your education
By pursuing higher education, whether it's a bachelor's, master's, or professional degree, you can enhance your knowledge and skills, making you more competitive in the job market. This can lead to better job opportunities and higher salaries.
Obtaining additional certifications
In certain industries, certifications can greatly increase your earning potential. Whether it's becoming a certified project manager, a licensed professional in your field, or obtaining specialized certifications, these credentials can set you apart from others and open doors to higher-paying positions.
Exploring side hustles
In today's gig economy, there are countless opportunities to earn extra income outside of your main job. From freelance work, online tutoring, or starting a small business, side hustles can significantly boost your earnings and provide financial security.
Developing in-demand skills
Stay updated with the latest trends in your industry and acquire skills that are in high demand. This could include learning coding languages, mastering digital marketing strategies, or becoming proficient in data analysis. These skills can make you more valuable to employers and increase your earning potential.
Protect Yourself With Insurance
To protect yourself with insurance, you should consider purchasing policies that cover your health, home, and car. Insurance coverage is crucial in safeguarding your financial well-being in case of unexpected events or accidents.
When it comes to health insurance, there are various types of coverage available, such as medical, dental, and vision insurance. These policies can help cover the costs of doctor visits, medications, and preventive care.
For your home, homeowner's insurance is essential to protect your property from damages caused by fire, theft, or natural disasters. It also provides liability coverage in case someone gets injured on your property.
Additionally, car insurance is a legal requirement in most places and provides financial protection in case of accidents or damages to your vehicle. It typically includes liability coverage, collision coverage, and comprehensive coverage.
Finding the right insurance provider is crucial to ensure you have the coverage you need at a price you can afford. It's important to research different insurance companies and compare their policies, prices, and customer reviews.
Consider reaching out to insurance agents who can help guide you through the process and answer any questions you may have.
Continuously Educate Yourself About Personal Finance
Now that you understand the importance of insurance in protecting your financial well-being, it's time to focus on continuously educating yourself about personal finance.
Building financial literacy is a crucial step toward improving your financial health. Fortunately, there are numerous personal finance resources and financial literacy programs available to help you on this journey.
Books and Blogs
Explore the vast array of personal finance books and blogs that cover topics ranging from budgeting and saving to investing and retirement planning. These resources provide valuable insights and practical tips to help you make informed financial decisions.
Online Courses
Take advantage of online platforms that offer comprehensive courses on personal finance. These courses are designed to teach you the fundamentals of managing your money effectively, covering topics such as budgeting, debt management, and investing.
Podcasts and Webinars
Listen to podcasts and attend webinars hosted by financial experts. These platforms provide an interactive and engaging way to learn about personal finance topics and gain insights from industry professionals.
Community Workshops
Look for local community organizations or financial institutions that offer workshops on personal finance. These workshops provide an opportunity to learn from experts and ask questions specific to your financial situation.
Conclusion
Congratulations on taking the first steps toward improving your financial health! Don't let the fear of making mistakes hold you back. Remember, even financial experts have made their fair share of blunders, but it's through these experiences that we learn and grow. Keep moving forward and soon you'll see the positive impact on your financial future.
This article was produced exclusively for Muslim Link and should not be copied without prior permission from the site. For permission, please write to info@muslimlink.ca.
This article was produced exclusively for Muslim Link as part of a paid advertising package. For more information on how to advertise through Muslim Link and support the running of Canada's Online Hub go here.