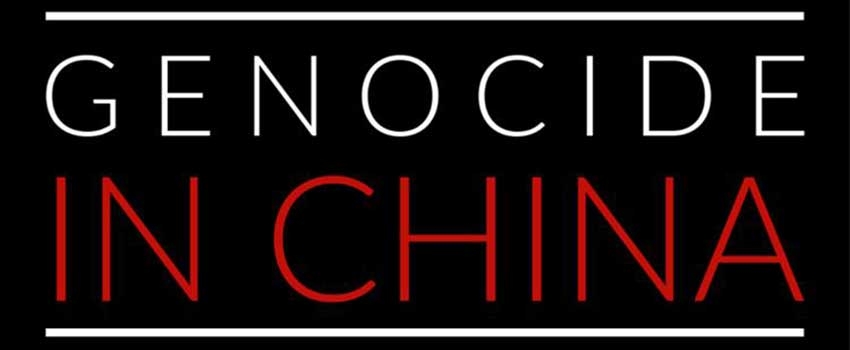 Sign Paper Petition Calling on Canadian Government to Recognize the Plight of the Uyghurs in China as Genocide
Conservative Member of Parliament for Sherwood Park-Fort Saskatchewan (Alberta) Garnett Genuis has launched a paper petition calling on the Canadian government to recognize that the Uyghur people are experiencing genocide by the Chinese government.
According to MP Genuis, "Although online petitions can be tabled in the House of Commons as well, we have found that the MOST EFFECTIVE way to get the attention of Parliament is through physical petitions with physical signatures. You do not need to fill up the whole petition sheet. If you print the petition document double-sided, it will have my office mailing address on the back. Simply print, sign, gather additional signatures if you wish, and then fold the piece of paper and put it in the mail. For mail to the House of Commons, no postage is required."
According to his comment on a post on his Facebook Page, he states "an online petition can only be tabled once in the House of Commons, while a paper petition can be divided into multiple mini-petitions and therefore tabled many times. My goal on this issue is to try going the paper petition route only, in order to maximize the number of opportunities we have to speak about the issue in the House of Commons."
The Petition to the House of Commons states as follows:
We, the undersigned citizens of Canada, draw the attention of the House of Commons to the following:
Whereas, a new report published by the Associated Press has revealed that there has been an ongoing campaign of Uyghur birth suppression by the Chinese Communist Party which includes methods such as forced sterilization and abortion; and,
Whereas, in addition to the recent news of coordinated Uyghur birth suppression, there is also a body of mounting evidence showing that Uyghurs are being subject to political and anti-religious indoctrination, arbitrary detention, separation of children from families, invasive surveillance, destruction of cultural sites, forced labor, and even forced organ harvesting; moreover, it is estimated that up to three million Uyghurs and other Muslim minorities have been detained in what have been described as concentration camps; and,
Whereas, evidence now makes clear that the Chinese Government's treatment of the Uyghurs meets most, if not all, of the criteria for genocide as outlined in the UN Convention on the Prevention and Punishment of the Crime of Genocide; and,
Whereas, Canada cannot remain silent in the face of this ongoing atrocity;
Therefore we, the undersigned, call on the House of Commons to take the following actions to address the situation:
1. Formally recognize that Uyghurs in China have been and are being subject to genocide.
2. Use the Justice for Victims of Corrupt Foreign Officials Act ('Magnitsky Act') and sanction those that are responsible for the heinous crimes being committed against the Uyghur people
To learn more, visit MP Genuis' site here