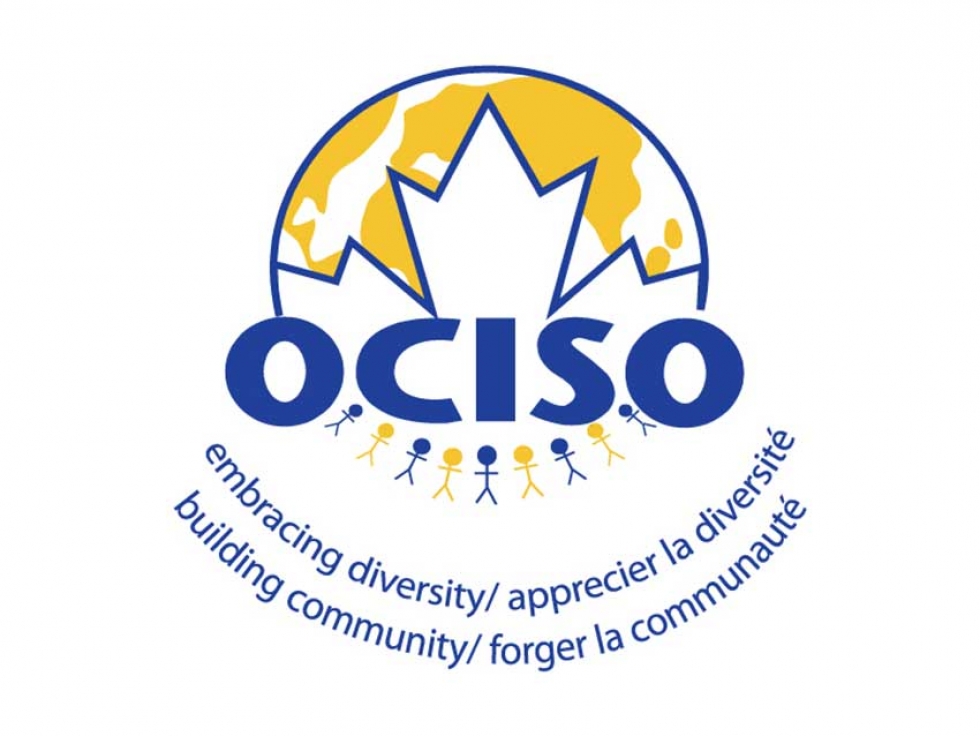 OCISO Is Hiring A Youth Peer Support Facilitator (Ability to speak Arabic is essential)
04
January


2018
Position: Youth Peer Support Facilitator
Term: Full time, Present to March 31, 2018 (Subject to Renewal)
Reports to: Manager – Settlement and Integration Program
Application Deadline: January 15, 2018 by 5:00 p.m.
About OCISO:
OCISO supports immigrants through the journey of making Canada their home by providing creative and responsive programs that are culturally and linguistically appropriate, by building community through mutual respect and partnerships, and by fostering healthy and inclusive spaces for open dialogue and healing.
Position Summary:
The Youth Peer Support Facilitator will support refugee youth to connect with peers in the community for the purpose of receiving settlement and psychosocial supports. Peer support networks are deemed one of the best supports for mitigating mental health issues and promoting social inclusion, integration and independence. The Facilitator will also conduct group sessions for participating clients. The Peer Support Project will:
hasten the refugees' social integration by helping them understand the Canadian systems and institutions and by accompanying them through the range of procedures necessary for settling in Ottawa
provide consistent social support in order to alleviate current or future mental health issues
The Youth Peer Support Facilitator will recruit and orient volunteer Peers, facilitate Peer training sessions, match Peers with clients, provide ongoing support to the matched pairs and deliver support groups for participating clients. They will be responsible for maintaining client and Peer files, monitoring and reporting program outcomes and other project related administrative activities. They will liaise with and refer to partnering agencies as appropriate.
Main Responsibilities:
Project planning; develop detailed work plan, peer and client outreach plan, evaluation methods, administrative procedures
Engagement of volunteers from the community, individuals with lived refugee experience, settlement sector mental health professionals and members from relevant institutions
Recruitment, retention and development of volunteer peers including local school boards
Engagement of immigrant and refugee youth, intake, assess and support clients in partnership with Peers applying a case-management approach
Management of pairing between Peers and youth participants
Facilitation of support group sessions for participating youth
Collect data on an ongoing basis through a range of indicators, including process indicators
Facilitate appropriate referrals to other community resources
The ability to work some evening and weekend hours is required
Qualifications:
Bachelor degree in a social science field such as Counselling, Social Work, Psychology, or Social Psychology or combination of related education and experience.
3+ years of experience in social service project development and coordination with focus on youth related issues
Previous experience in effective outreach strategies with aim to attract volunteers
Demonstrated ability to work effectively in a multi-disciplinary and multicultural team environment
Previous experience and/or knowledge of peer support programs preferable
Training/facilitation experience specific to social services
Strong knowledge and understanding of pre and post migration issues and their impact on the therapeutic alliance and on the counselling process
Excellent administrative and computer skills; database, data collection, Microsoft
Fluency in English and Arabic is essential. French and other languages are considered an asset.
Valid drivers licence and access to a car is highly desirable
Application Deadline: January 15, 2018 by 5:00 p.m.
Application Process:
Please send a cover letter and a resume to Halimah Shaw, H.R Administrator at This email address is being protected from spambots. You need JavaScript enabled to view it. or by fax: 613-288-2674.