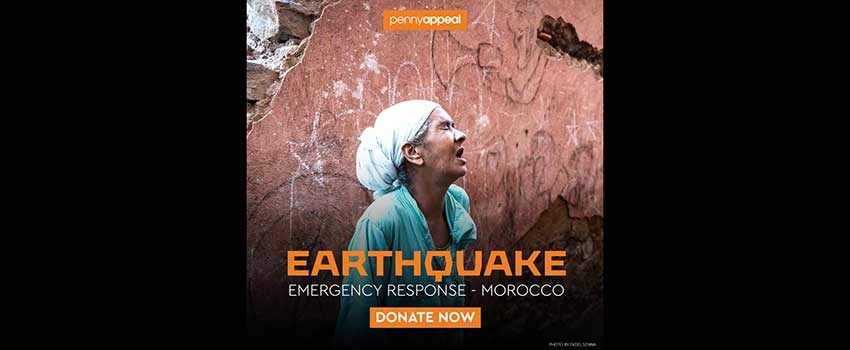 Penny Appeal Canada Emergency Earthquake Relief for Morocco
A massive 6.8 magnitude earthquake has hit Morocco, just outside of Marrakech. As of now, more than 1,000 people have lost their lives. Sadly, this number is expected to rise. Many more have been severely injured.
Reports coming out of certain areas show unimaginable devastation to buildings and infrastructure. Countless people have lost their homes. Families already facing impoverished conditions are now left with nothing. The potential for a humanitarian disaster is quite high.
Penny Appeal Canada has launched an emergency response to help the people of Morocco. At this critical time of need, your generosity will help with getting people essential supplies they need to survive the immediate aftermath. We are actively working with partners on the ground to get these essentials to as many people as possible.
We need your help. This is the strongest earthquake to hit Morocco in 120 years. We have a short window of time to reach as many people as possible before the situation becomes even worse.
We will keep you updated on the situation as it evolves. Please keep the people of Morocco in your duas. May Allah give everyone affected strength and perseverance in this difficult time. Ameen.