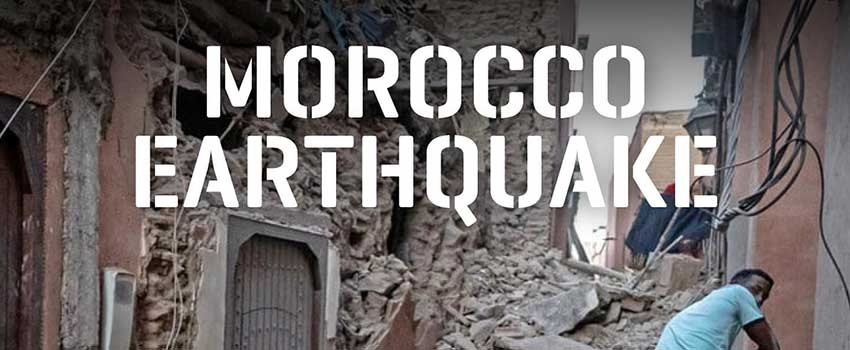 Islamic Relief Canada Morocco Earthquake Relief Emergency Appeal
Islamic Relief Canada staff is on the ground in Morocco, at the epicentre in the Atlas mountains, just two days after the deadly 6.8 magnitude earthquake struck, taking the lives of more than two thousand people.
Within hours of the earthquake on Friday, Islamic Relief Canada launched an emergency appeal to support life-saving relief efforts for those impacted by the deadliest earthquake to hit Morocco since 2004 and the most powerful to hit the area in over a century.
Islamic Relief Canada staff have joined relief efforts near the epicentre in Morocco, providing immediate assistance.
Islamic Relief teams from around the world have been dispatched to assist with relief efforts in Morocco, including teams from neighbouring Spain and Turkey — which is still recovering from its own devastating earthquake that hit just eight months prior. Our teams are working with local partners on the ground to provide urgent food supplies, emergency shelter and basic essentials to the people affected by the earthquake.
Islamic Relief Canada's British Columbia Regional Manager, Hassaan Sheikh, has joined the relief efforts near the epicentre, supporting assistance in the affected areas and determining how best to support the most vulnerable.
Hassaan shares the following, "Immediately upon arriving, the feeling of desperation and panic is almost palpable. Families are scattering through the rubble with their bare hands, trying to find their loved ones. Those who have survived have lost family, friends and everything they own; they're left with nothing but the clothes on their backs. The situation is of absolute urgency - people need all the help they can get, and they need it immediately."