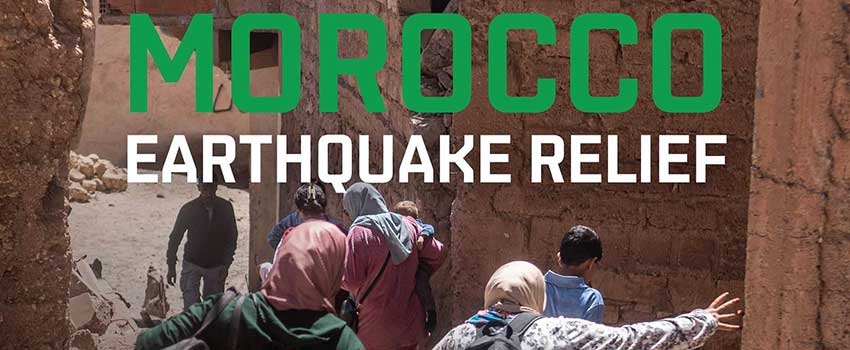 IDRF Morocco Earthquake Relief Appeal
On September 8, Morocco experienced a rare and powerful 6.8 magnitude earthquake, sending shockwaves as far as Algeria and Portugal, rocking the historic city of Marrakech. The devastation has been profound, with more than 300,000 people affected, over 2,000 lives tragically lost, and thousands more left injured.
This earthquake stands as Morocco's deadliest in decades, and the toll continues to rise.
IDRF stands in solidarity with the people of Morocco. After conducting thorough assessments, we are embarking on a life-saving relief mission. With a decades-long history of emergency response efforts, we are committed to providing immediate aid and sustainable support in these trying times.
IDRF is launching an emergency fund to support our relief efforts, which will include the following:
Health Care: Setting up emergency medical services to treat the injured.
Clean Water: Deploying clean water solutions ensures families have access to safe drinking water.
Food Distribution: Providing hot, ready-made meals for families who have been displaced.
Search and Rescue: Supporting teams who work tirelessly to rescue those trapped under the rubble.
Your support means the world.
Each donation, no matter its size, amplifies our efforts on the ground and brings support to those in need.
By standing together in solidarity, we can bring hope to the people of Morocco.
Thank you for your compassion and unwavering support.