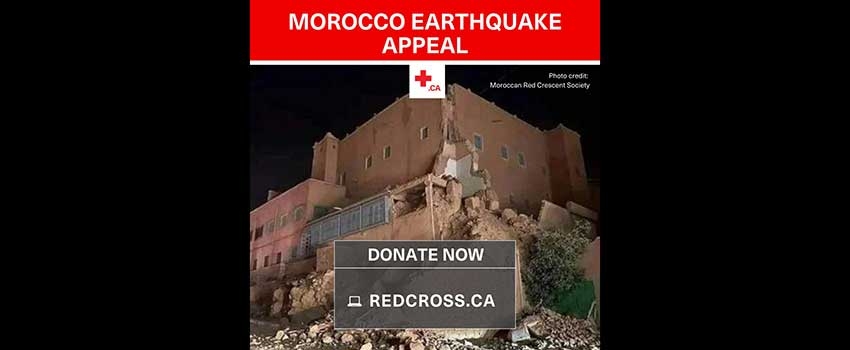 Canadian Red Cross Morocco Earthquake Appeal
The Red Cross Red Crescent is working to get help to those impacted by the earthquake in Morocco as quickly as possible.
Money raised will enable the Red Cross Red Crescent to provide immediate relief, recovery efforts, and resilience and preparedness activities for future events in impacted and surrounding areas.
As urgent needs are met in this crisis, funds may be used to support readiness to respond quickly to disasters globally.