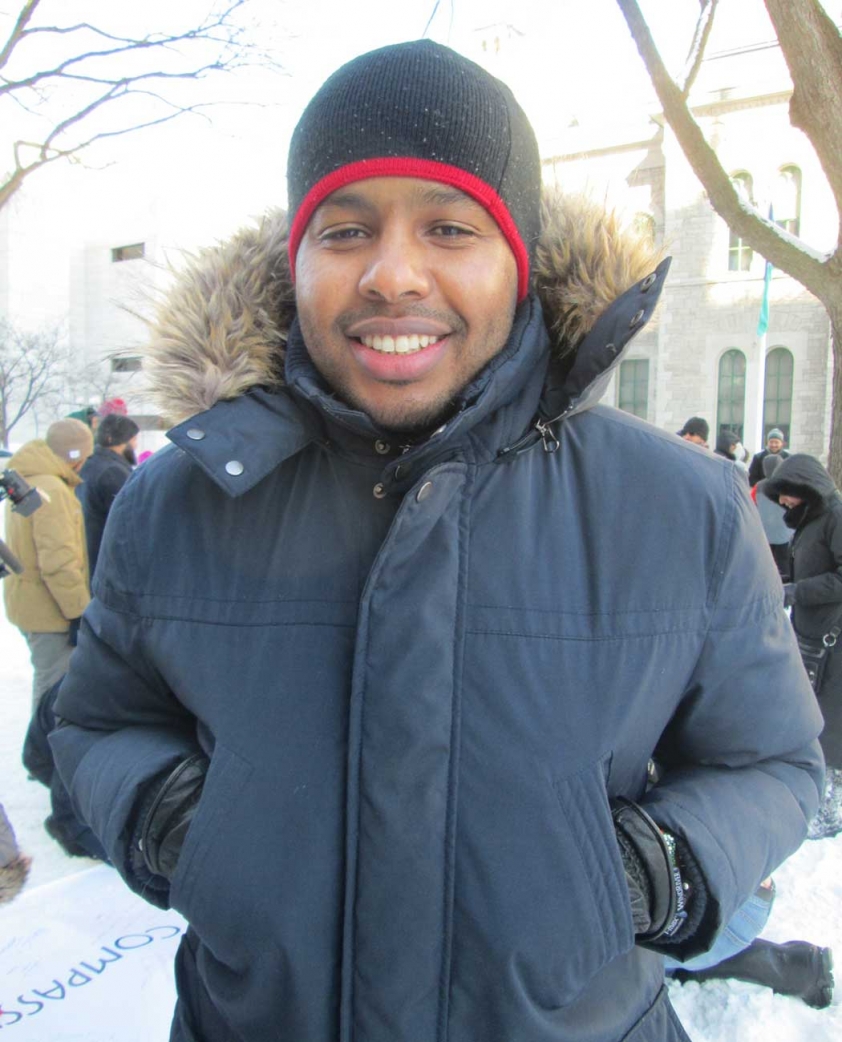 Mohamed Islam attended the Canadian Muslims for Peace gathering in Ottawa on January 31st.
Chelby Daigle
07
Feb


2015
Peace is the ability to have peace of mind and freedom, the ability to exercise your beliefs and to have stability. Coming from a war torn country, peace is something that I cherish and it is something that I enjoy in this society and it is what brought me to this event today in order to stand in solidarity with my fellow Muslims and to show the larger society that peace is something we embody as Muslims. Peace is something beautiful and something Islam stands for.
This article was produced exclusively for Muslim Link and should not be copied without prior permission from the site. For permission, please write to info@muslimlink.ca.