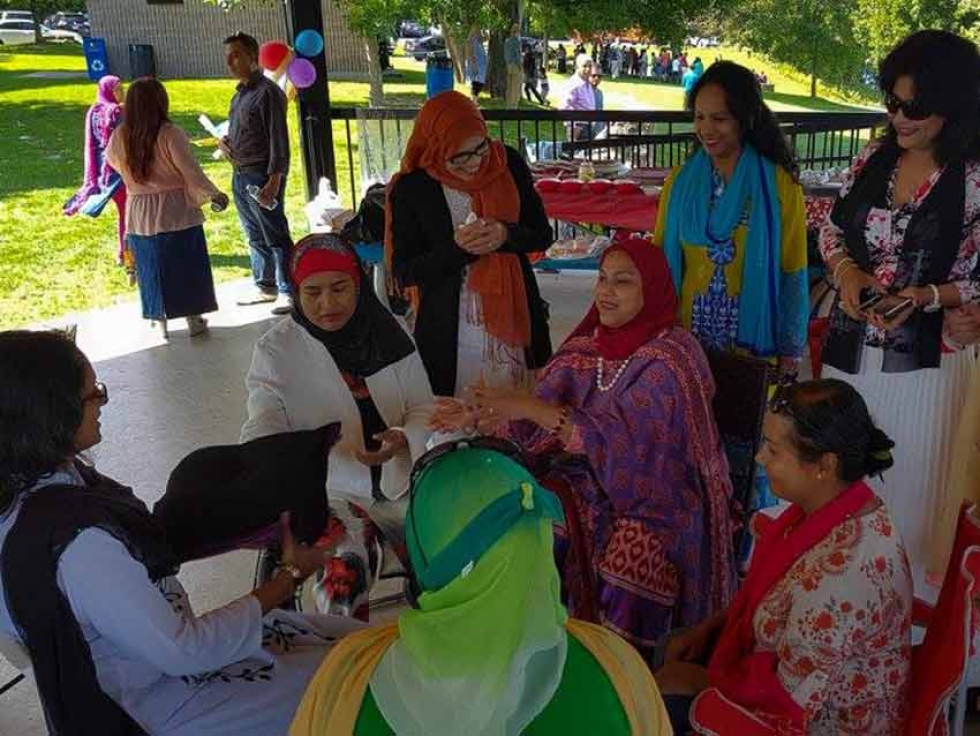 Canada Bangladesh Muslim Community (CBMC) Annual Picnic, 2017
29
Nov


2018
Learn More about the Canada Bangladesh Muslim Community (CBMC)
Written by Naiema Zaman
As part of Muslim Link's series profiling Muslim ethnocultural community organizations across Canada, Naiema Zaman discusses her involvement with the Canada Bangladesh Muslim Community (CBMC) in Ottawa, Ontario.
Tell us about yourself
I am a second generation Canadian Muslim born to parents of Indian and Bangladeshi descent. Although my parents originate from distinct but neighbouring countries, my mother tongue is the Bengali language.
My involvement in the CBMC started when I was very young – probably when I was about three years of age. My father being Bangladeshi and passionate about community-building and service, I grew up within the CBMC community. After my father's passing in 2000, my mother continued her involvement in the CBMC by contributing towards the organization and the prominent annual CBMC Iftar Mehfeel gatherings, as well as asking me and my siblings to volunteer at the annual iftar gatherings and participate in the annual community essay and Student Of The Year competitions that are integral to the annual iftar program.
Being born and raised in Ottawa and living here my whole life, even after reaching the age limit set for participating in the CBMC student competitions, I continued my involvement in the CBMC. In my second year of university, I became a co-organizer of the joint CBMC-Masjid Bilal Blood Drive held annually in the Orléans community and a member of the CBMC executive team. Typical of any student, teen, visible minority and Muslim finding their sense of individuality and identity, I felt that becoming more involved with the CBMC was the right decision. CBMC, being the executive team and community that they are, welcomed me graciously, with open arms. I wanted to preserve and cultivate my roots and values, and I found the CBMC to be the perfect platform for me to do just that.
Tell us about the Canada Bangladesh Muslim Community (CBMC)
The CBMC was established in 1993 and thrives on a team of Bangladeshi and Bengali children, youth and elders dedicated to uniting and serving the Bangladeshi/Bengali community in the National Capital Region (NCR). Our trademark events since the organization's inception have been our annual picnic and one of the largest and finest iftar gatherings of the Ottawa community, our annual Iftar Mehfeel gatherings. Our annual Iftar Mehfeel gatherings are largely youth-led and youth-driven; in the past, we've organized successful events specifically for youth, as part of CBMC Green, a youth-led subcommittee of the CBMC.
We are now looking towards working more closely with the Muslim community of the National Capital Region, holding onto our Canadian Muslim identities and sharing our common values with the larger Muslim and Canadian communities.
Tell us about some of the events that CBMC has organized this year
Over the past year, in addition to our annual Iftar Mehfeel, our annual picnic and our annual badminton tournament, we have organized a demonstration on Parliament Hill to raise awareness about the Rohingya refugees crisis, and we have organized another successful blood drive at Sir Wilfred Laurier High School in Orléans in partnership with Canadian Blood Services (CBS). Other events and initiatives include our environmental clean-up of Petrie Island park in collaboration with the Multicultural Association of Orléans, the Islam Care Centre and Muslim Youth of Ottawa (MYO).
Orphans in Bangladesh are sponsored by CBMC's recent venture, the CBMC Orphan Scholarship program, in collaboration with Human Concern International (HCI). The CBMC Orphan Scholarship program was set up to support orphans in Bangladesh in pursuing higher studies; the scholarships are awarded based on financial need and academic merit. CBMC executive members work closely with educational institutions in Bangladesh and Surovi, a Bangladesh-based non-governmental organization (NGO), to support orphan students and select scholarship recipient. Some CBMC executives have travelled to those schools to meet the students and school authorities in person in Bangladesh. In February 2018, we held our first scholarship awards ceremony in Dhaka, Bangladesh, awarding 51 deserving orphans with scholarships.
CBMC and Human Concern International held our first formal fundraising dinner for the orphan sponsorship program, as part of Shaikh Yasir Qadhi's Orphan Education Fundraising Tour, on November 25, 2018,  All proceeds will go towards supporting orphans in Bangladesh sponsored by the CBMC.
For more information and updates on all current and upcoming CBMC activities, events and volunteer opportunities, as well as other community initiatives, follow the CBMC Facebook page.
This article was produced exclusively for Muslim Link and should not be copied without prior permission from the site. For permission, please write to info@muslimlink.ca.