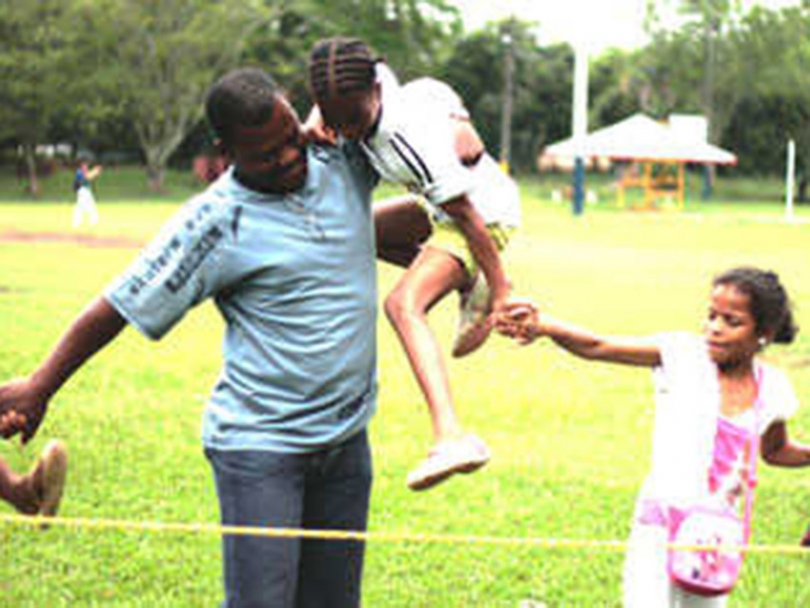 19
Mar


2013
Innovative programme keeps dads involved with kids
Written by Sadia Virk
Babas "˜n' Babies offers fathers and their young children an opportunity to get together once a month in Ottawa and participate in a unique set of engaging programs.
"Babas "˜n' Babies is the very first program in Ottawa designed specifically for children and their fathers," says Omar Mahfoudhi, organizer of the activities. "The goal of the program is to give fathers of young children the opportunity to engage in various fun and interesting activities with their children in a safe, comfortable and supportive environment."
Initiated early last year, the Babas "˜n' Babies meet-ups offer fathers and their children a wide range of activities to enjoy together, including cooking sessions, guided nature walks, treasure hunts, gardening, library sessions, guided museum tours and woodcraft workshops.
Mr. Mahfoudhi, father to four year-old Emaan, two year-old Byaan and nine month-old  Haroon, was in part inspired to organize the program after witnessing many families struggling due to barriers of understanding and communication problems. His personal positive experiences of engaging his own children in various activities also motivated him to help facilitate such activities for other fathers who desired to do the same with their families, but often had trouble finding suitably engaging and interesting activities.
"I heard of a number of youth suicides that happened in the Ottawa area, including some from among the Muslim community and this really shook me," he explains. "Once I had my own children and began activities with them like camping, hiking, science experiments, fishing, and exploring, I saw the positive impact that had on my children so early on. I felt that I had to help fathers do the same thing with their children."
As an environmentalist, he also seeks to provide an avenue for certain types of activities that might be typically uncommon in the Muslim community, such as those related to nature and the outdoors. He also hopes that the Babas "˜n' Babies activities will help families to strengthen their bonds and nurture healthier family relationships on multiple levels.
"When the mothers see that the fathers are making an effort to engage with the responsibility of raising the children, while at the same time offering them some respite from their long taxing days with the children, they will love their husbands more and have more patience to keep up the hard work of supporting her family," he says.
In addition to providing fathers and their children a fun platform to enjoy various activities together, Mr. Mahfoudhi also believes that such activities can help build bridges of meaningful interaction and help overcome worrisome communication barriers across generations.
"Too often in our communities do we hear of issues, conflicts, or tragedies that seem to have an underlying theme: a conflict between the child and their parents, or youth and elders," he says.
"This includes everything from issues with acting up at school and domestic violence to drugs and even suicide. If I can create a platform where these children or youth have a healthy and meaningful interaction with their parents or elders then I have created the early stages of that bridge we so long for. I believe that we have tried time and again, through lecturing, and seminars, to create such a bridge. While, in fact what we have succeeded in creating is a one-way bridge. I pray that this effort inspires others to realise that the way forward is to hear more than we preach, and to do more than we speak."
Feedback from both the fathers and children is taken into consideration when organizing each month's activity, as everyone is invited to vote online each month to help decide the next activity. Future plans for Babas "˜n' Babies include continuing to organize unique events each month, as well as eventually expanding to include activities for older children as well, with activities such as fishing trips, camping, hiking, model building, robotics, photography and more. 
The next Babas "˜n' Babies workshop will be a Building Bird House Woodworking workshop on March 23th at the Islam Care Centre. For more information about Babas "˜n' Babies, please visit babasnbabies.info  
This article was produced exclusively for Muslim Link and should not be copied without prior permission from the site. For permission, please write to info@muslimlink.ca.