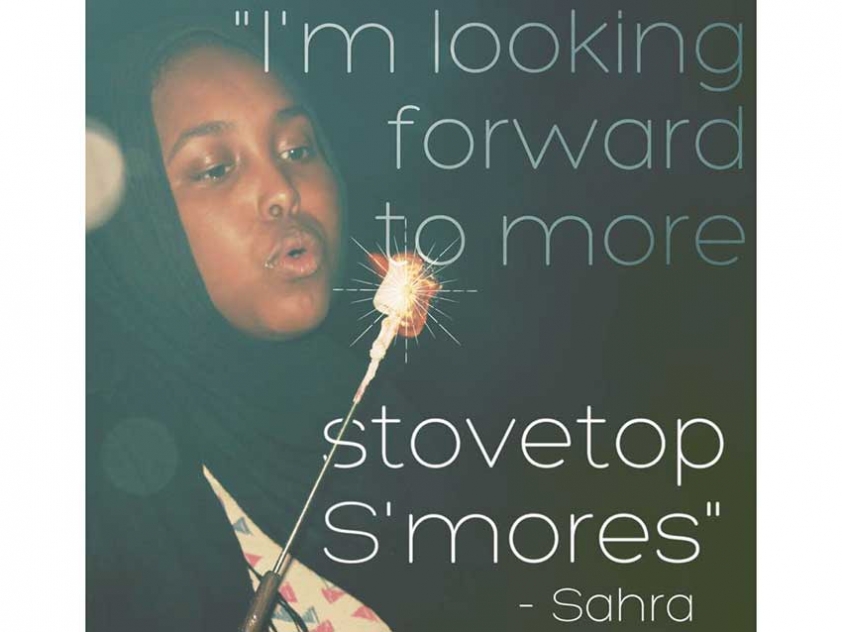 Sahra, a Camp Inspyred participant.
Courtesy of Camp Inspyred
05
Aug


2015
Help A Young Woman Go To Camp Inspyred
Written by Muslim Link
Camp Inspyred is back for another year, offering young Muslim women from Ottawa a unique camping experience. Registration for the Camp is currently full but fundraising is ongoing in order to ensure that campers who require financial assistance to attend the camp can be covered. Muslim Link interviewed the Camp Inspyred team about their vision, their fundraising, and their plans to further develop their initiative in the future.
Tell us about the team.
Idil Abdulkadir, the Director of Camp Inspyred is currently a high school teacher in the west end of Ottawa. Before she went into teaching, Idil volunteered with various Muslim organizations and worked at both Muslim and public summer camps. The rest of Team Inspyred are: Assma Basalamah, Sadia Faqiri, Adar Abdulkadir, and Fatima Andad.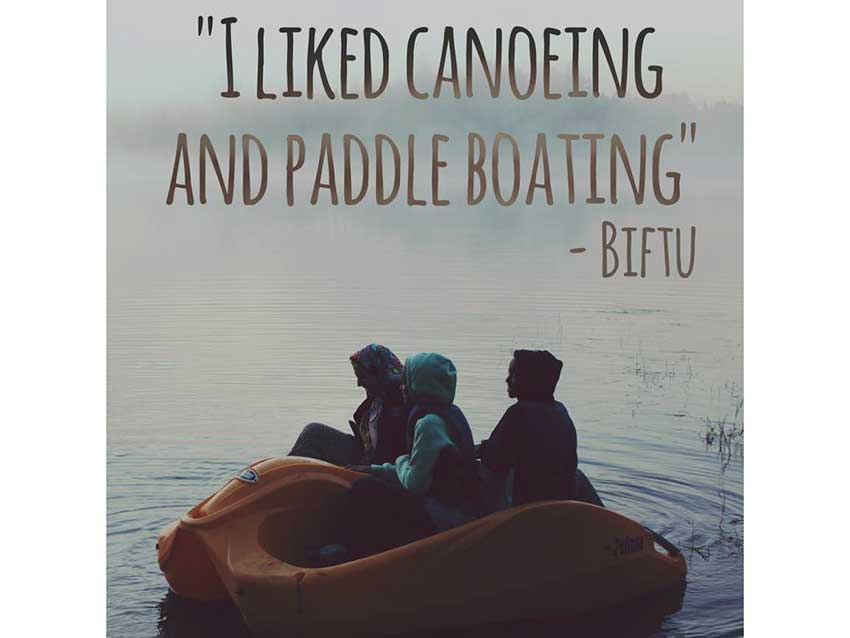 Why did you create Camp Inspyred?
While there are many fantastic camps offered by the Muslim community, very few of them are available for young women in their senior years of high school and those beginning college or university. We created Camp Inspyred to serve the specific needs and issues facing these young women. Our hope is that Camp Inspyred will be a place to make good friends, have honest discussions, and new, exciting experiences in a safe environment.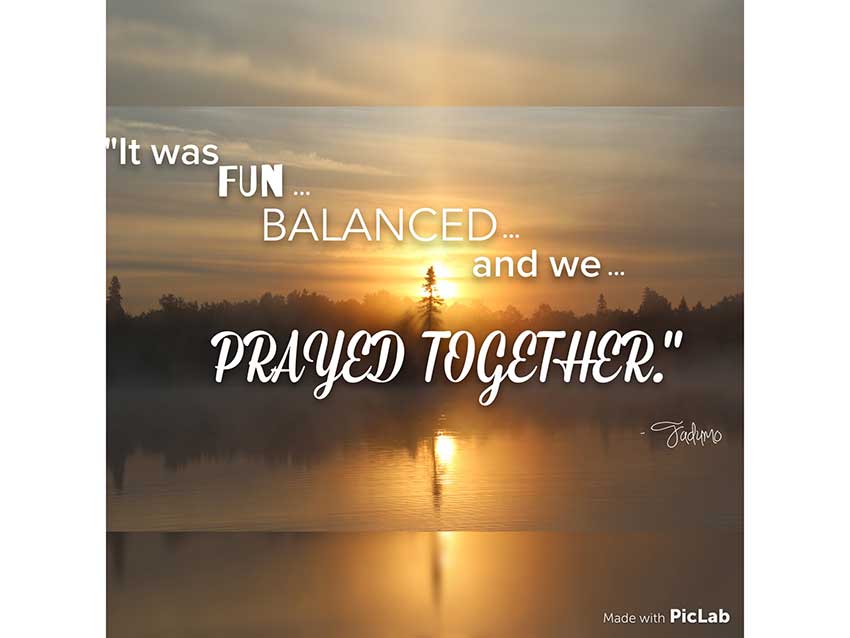 Tell us about how last year went and any lessons learned?
Last year was a great success, alhamdulillah. We had 13 campers ranging in age from 14 to 19 years old. Most of our participants had never been camping. Although this was a very light introduction to real camping (we were in a cabin with indoor plumbing!) it was wonderful to introduce the girls to so many new experiences. We swam in the lake, canoed and went paddle boating, built fires and made S'mores!
While we believe wholeheartedly in serving this particular age group, we were concerned about the cohesion of the group. This did not turn out to be a problem at all! The girls bonded so easily, with the older ones acting as mentors and big sisters to their younger counterparts. Having the mixed age group created a sense of family and having various perspectives added to the quality of our discussions.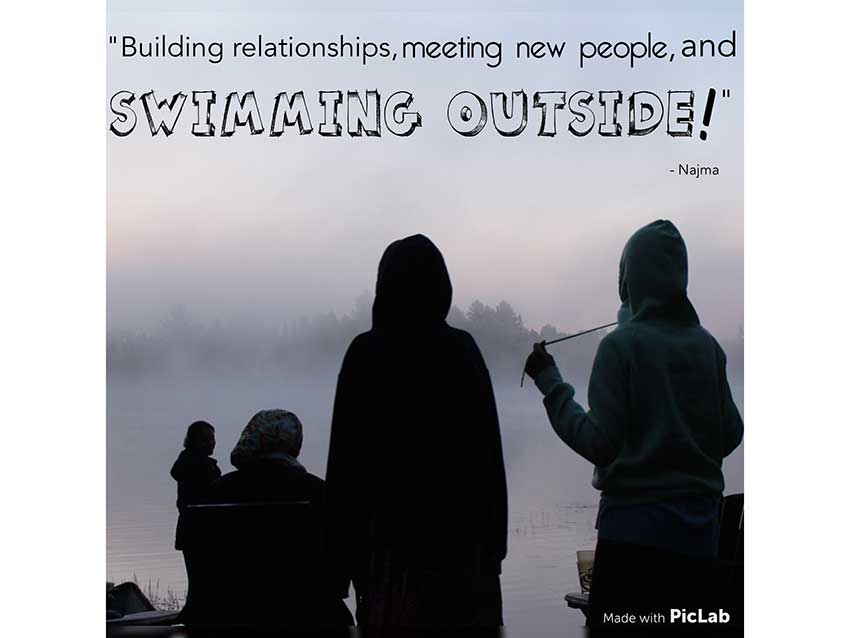 This year funds were raised by the Somali Youth Support Project for Camp Insypred, how are these funds being used?
Thanks to the funds that were raised this year, we now have a larger campground that can accommodate a bigger group of girls and mentors. The funds were also used to reduce the camp fees and sponsor some of the girls' participation. Most importantly, since less resources had to be spent into fundraising to cover the above mentioned costs, organizers were able to put more time into planning sessions, workshops, as well as meeting with the girls prior to camp.
Tell us what this year's campers have to look forward to.
In terms of outdoor experience, campers will once again experience bonding around the pitfire, in the lake, and under starry skies inshaAllah. In addition to that, we've added a group canoe expedition to the list of activities. As for this year's workshops and discussions, we'll be tackling topics that they've suggested and are interested in exploring.  
Describe a young woman who could benefit from this camp?
Young women who haven't experienced the great outdoors. Young women who are in search of a safe place where they can ask questions without fear of judgement. Young women who are looking to feel sisterhood. Young women who want to break from monotony and a chance to disconnect from distraction. Young women who want to learn about themselves and their relationship with God. Young women who feel alone in their journey to explore their Muslim identity. Young women who like fire roasted marshmallows!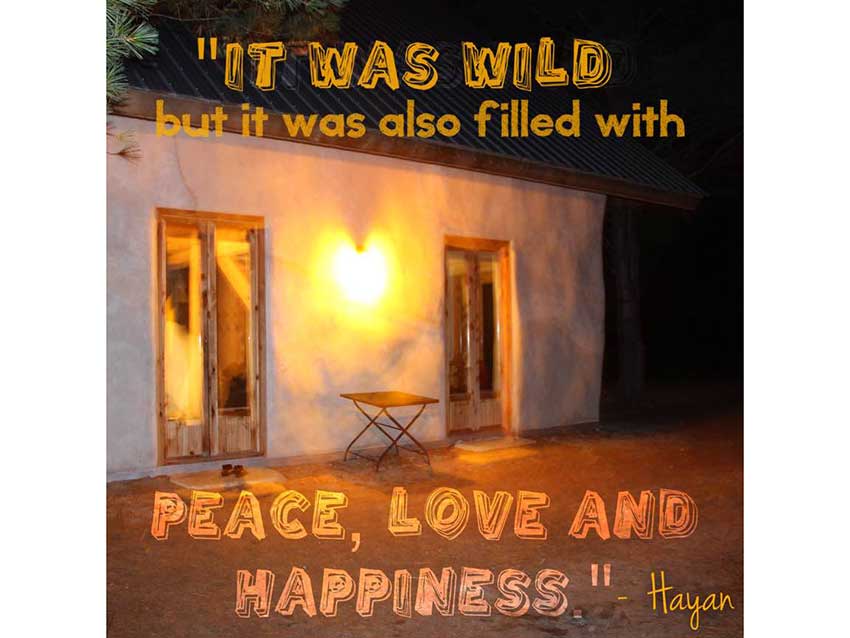 Anything else you would like to add?
One of our most important goals at Camp Inspyred is making the camping experience accessible to all young women. This year, almost half of our participants have requested financial assistance to cover the costs of the program. We are still short of our fundraiding goal and we could use help in the form of donations.
If you would like to donate to Camp Inspyred you can do so at our website www.thisgirlisinspyred.com or via email transfer to This email address is being protected from spambots. You need JavaScript enabled to view it..
This article was produced exclusively for Muslim Link and should not be copied without prior permission from the site. For permission, please write to info@muslimlink.ca.