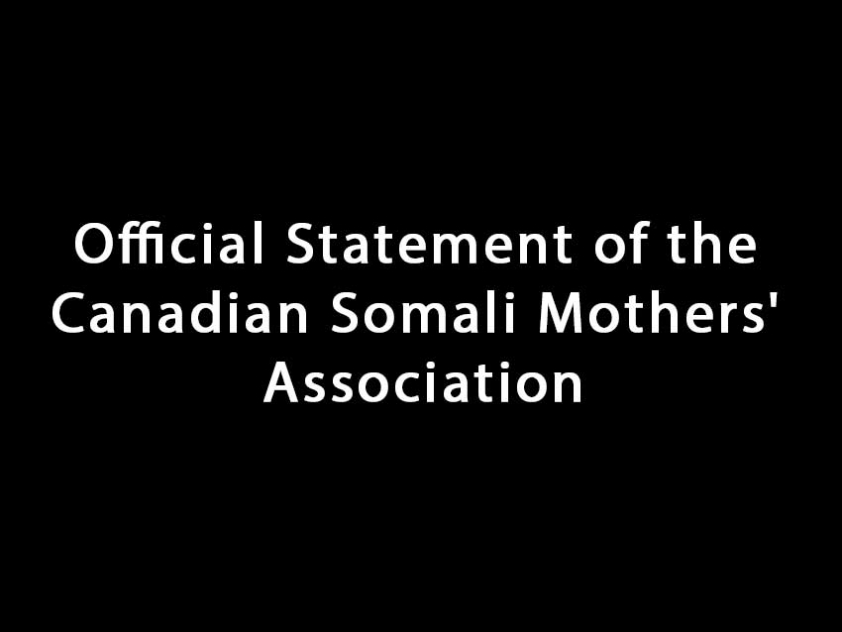 11
Aug


2016
Official Statement from the Canadian Somali Mothers' Association
Written by Muslim Link
This is the Canadian Somali Mothers' Association's official statement regarding the vicious killing of Abdirahman Abdi by Ottawa Police Officers on Sunday, July 24 th , 2016, and the impact of the killing on the Ottawa Black Community.
We want to express our deepest and most sincere condolences to the family and friends of Abdirahman. May Allah's mercy be upon him and may Allah place him in the highest level of paradise. We are shocked and horrified by the violent killing of Abdirahman Abdi by Ottawa Police officers. 
We are dismayed by the Ottawa Police Association's President, Mat Skof's irresponsible statements of victim blaming and his efforts to criminalise and vilify Abdirahman. 
We demand that Chief Bordeaux (sic) immediately remove the 2 police officers involved in the killing of Abdirahman from our streets. We do not feel safe with them still patrolling the streets. 
We are very closely watching the SIU and their investigation of the case. Nothing less than a thorough, fair and transparent investigation will satisfy us, and this includes making the report public. 
Anti-black racism in the Canadian criminal justice system has been evident for many years. Black people are subjected to unnecessary and unjust surveillance and profiling. We are disproportionately subjected to the hostile and highly criticised practice of carding: black children as young as 12 yrs. of age are carded on a regular basis. Canada has a deep rooted and a dangerous anti-black racism problem. Continuing to deny it is not going to make it go away.
Prime Minister Justin Trudeau excluded black people from his cabinet when he formed government this year, yet, he claimed that the cabinet is a reflection of Canada in 2016. His action further marginalised the Black community and continues to perpetuate the anti-black racism we are experiencing. 
We thank our allies and the wider Ottawa community for the solidarity and support they have shown over the past week. At this time, a safe and comfortable space is needed for us to express our feelings and concerns, and to plan our next steps. We will be hosting a Black Community (only) town hall in the next few weeks.
We can be reached at: This email address is being protected from spambots. You need JavaScript enabled to view it. or at 613-733- 9757