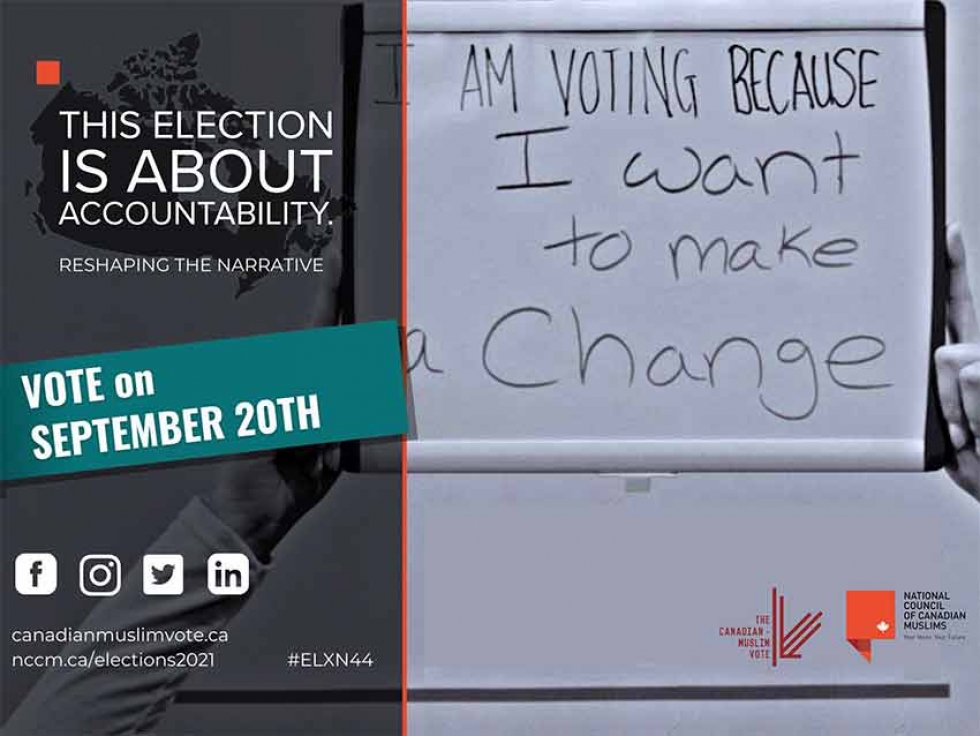 04
Sep


2021
The last two years have been a challenging time for our community since the 2019 federal election.
I can sense from speaking with members of our communities that many of us are caught somewhere between exhaustion and trepidation, as we reel from the suffering we have seen since 2019. Our hearts have been broken again and again between COVID-19, Bill 21, the London Attack, the killing of Mohamed-Aslim Zafis, the killing of George Floyd, Palestine, Beirut, the crisis in Afghanistan...
But we cannot deny the question of the hour.
As we have heard politicians of every political stripe say many words about Islamophobia, about London, about Quebec City, about the IMO, we cannot help but ask the question – what actions are federal leaders going to commit to this election period to end the most egregious forms of violent and systemic Islamophobia?
Simultaneously, we ask clearly: will Canada stand for international human rights in China, Afghanistan, and Palestine?
These questions must be answered during this election period.
At a time like this, when so many are tired and exhausted, it is critical now more than ever that we come together as a community and hold each other up so that we can ensure that our politicians know that we will continue to hold them accountable.
Our team at National Council of Canadian Muslims (NCCM) has been working with The Canadian Muslim Vote (TCMV) to launch our joint campaign to get our communities mobilized this election.
We will have information on what to ask your local candidates, how to cast your vote, breakdowns of party platforms, explainers of key issues, and events with those running for office.
You can join us too. If you want to mobilize people in your community:
This election, you can become a changemaker in your community with the tools below:
Poster: Put up posters at your local community centres, mosques and restaurants. Download a poster here.
Pamphlet: Ask your local candidates what they are doing to combat Islamophobia. Click here to see our pamphlet for an easy guide to what you can ask when candidates come knocking at your door.
[COMING SOON] Policy guide: Read NCCM's policy recommendations to find out what your local candidates should commit to so we can see real change for the safety and dignity of our communities. Click here to see when the policy guide will be available
Reach out if you want to learn more about how you can get involved at This email address is being protected from spambots. You need JavaScript enabled to view it.
Together, let's make this election about accountability.
Wasalam,
Mustafa Farooq, CEO of NCCM