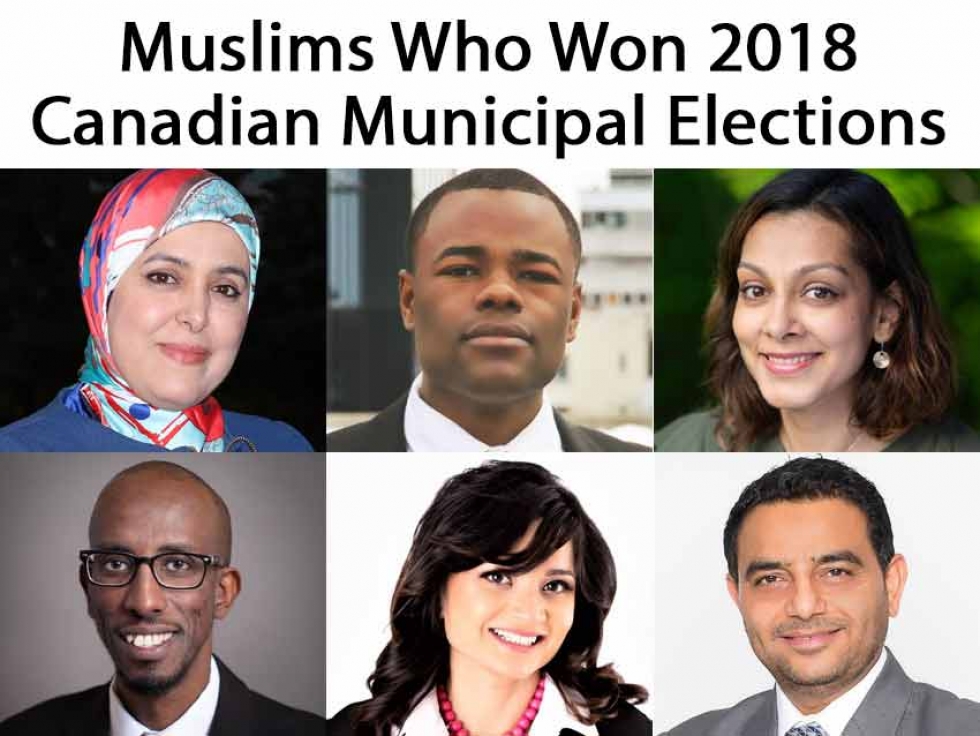 Muslims Who Won in 2018 Canadian Municipal Elections
26
October


2018
Muslims Who Won in 2018 Canadian Municipal Elections
Written by Chelby Daigle
An unprecedented number of Muslims ran in Municipal elections in Ontario, British Columbia (BC), and Manitoba in October 2018.
Muslim Link compiled a crowdsourced incomplete list of candidates but we still had around 70 candidates listed!
Of course, not all of those candidates won.
Here is an incomplete list of the candidates who did win. If you are a muncipal election winner and wish to be included on this list, please contact me at This email address is being protected from spambots. You need JavaScript enabled to view it..
These winners represent the diversity of Muslims in Canada, those born in Canada and those who are immigrants or even recent refugees, English speakers and French speakers, men and women, from a variety of ethno-cultural and professional backgrounds.
All the BC Winners are the first Muslims to be elected to city council or as school trustees in their respective cities.
Just as we celebrate their achievements and what this means about the respect for diversity and inclusion in various cities across Canada, it is also a good opportunity for leaders within Muslim organizations to reflect on whether their own elected or appointed boards are as representative of the diversity of Muslim talent in their municipalities.
This article was produced exclusively for Muslim Link and should not be copied without prior permission from the site. For permission, please write to info@muslimlink.ca.