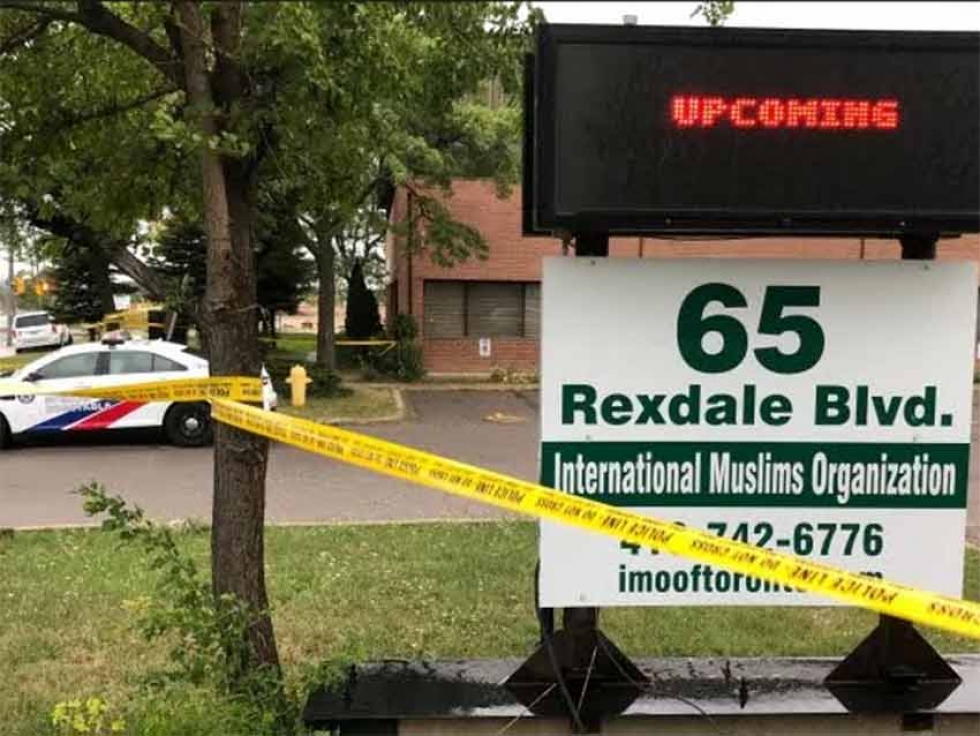 On Saturday, September 12, 2020, a volunteer caretaker was stabbed to death at the International Muslim Organization of Toronto (IMO)
CBC
22
Sep


2020
(Toronto – September 22, 2020)
On Saturday, a day after the suspect responsible for the killing of Mohamed-Aslim Zafis was apprehended, the National Council of Canadian Muslims (NCCM) stood with leaders of the Sikh, Jewish, and Christian community at the IMO in calling for the murder to be investigated as hate-motivated. Today, given the public confirmation of his links to a disturbing strand of white supremacy and neo-Nazism, and while more investigation is further required, NCCM is calling on the federal government to take immediate action in dismantling white supremacist groups.
"When the Quebec City Mosque attack happened, many of us prayed that this would be the last time we lost community members to Islamophobia and hate. We were wrong," said Mustafa Farooq, CEO of NCCM. "As the number of alt-right and neo-Nazi groups grow in Canada, we now know that without action today, it will simply be a matter of time before the next attack.
When I saw Brother Mohamed on the ground outside the mosque, that was the last time that anyone in Canada should have to see such a sight. That's why we're calling for immediate action."
NCCM has been advocating for the following steps to dismantle and dissolve active and militarized white supremacist groups in Canada:
Utilizing sections of the Criminal Code, in addition to the Terror Listing provisions, to ban white supremacist militias like the Three Percenters from operating in Canada. Under Prime Minister Trudeau, two white supremacist groups were banned. While that is a positive step, there are hundreds more operating that must not be allowed to organize.
Degrading the ability of white supremacist organizations from mobilizing through online hate regulation, which must be thoroughly and immediately publicly studied and brought into place;
Forcing our national security agencies to take white supremacist violence seriously and as a threat that requires investigation and action; and
A commitment from all political parties in Canada to enshrine taking action on white supremacist violence as part of their platforms.
These changes must be brought in now, or more people may suffer the consequences.
The NCCM is an independent, non-partisan and non-profit organization that is a leading voice for Muslim civic engagement and the promotion of human rights.