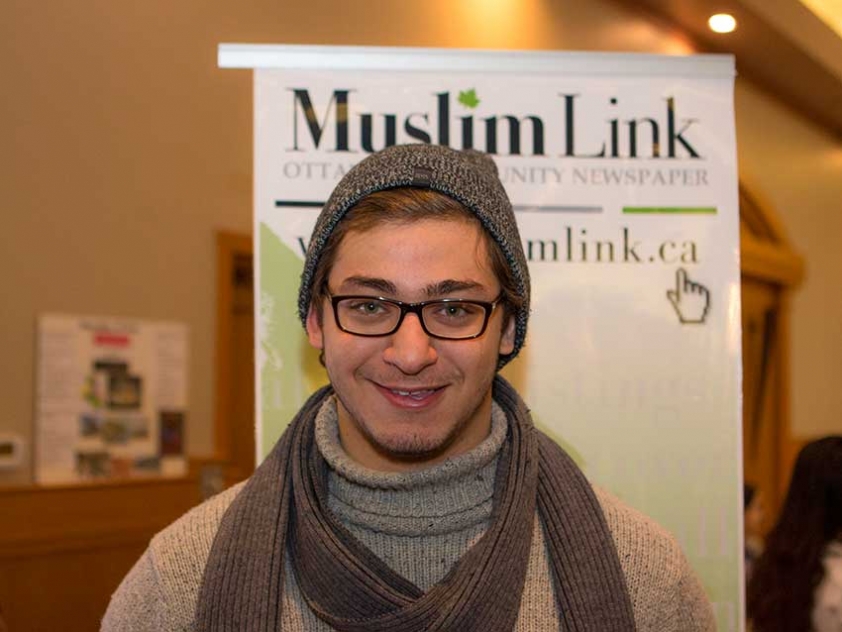 Mohamed Koussey at the Arabian Canadian Bazaar on January 18 2015.
Ibrahim Alghazali
03
Feb


2015
What Do You Want The World To Know About Arab Culture? - Mohamed El Koussy
Written by Muslims of Ottawa
The diversity within the Arab culture is limitless! As a student who works very closely with Arab organizations, I can honestly say that there hasn't been a single programming where I haven't learned something new about this culture. The Arab culture is full of beauty and knowledge. It is also uniquely sophisticated even within its many forms of art. These include the spoken and written word of poetry, music, calligraphy and architecture. Even the sciences were affected by the advancement of Arab innovations and discoveries. It also possesses unique social norms that were even adopted within the Islamic faith. The Arab culture has set a standard and a foundation for how people should interact, which was later developed by Islam. One cannot fathom the depth of this culture by simply reading a few historical facts. If there's one thing I want the world to know about it, it would be that it is beautiful. Take the time to truly learn about the Arab culture and appreciate its beauty! Ultimately, appreciate and love the diversity within the Arab culture as well as all the cultures of the world.
This article was produced exclusively for Muslim Link and should not be copied without prior permission from the site. For permission, please write to info@muslimlink.ca.