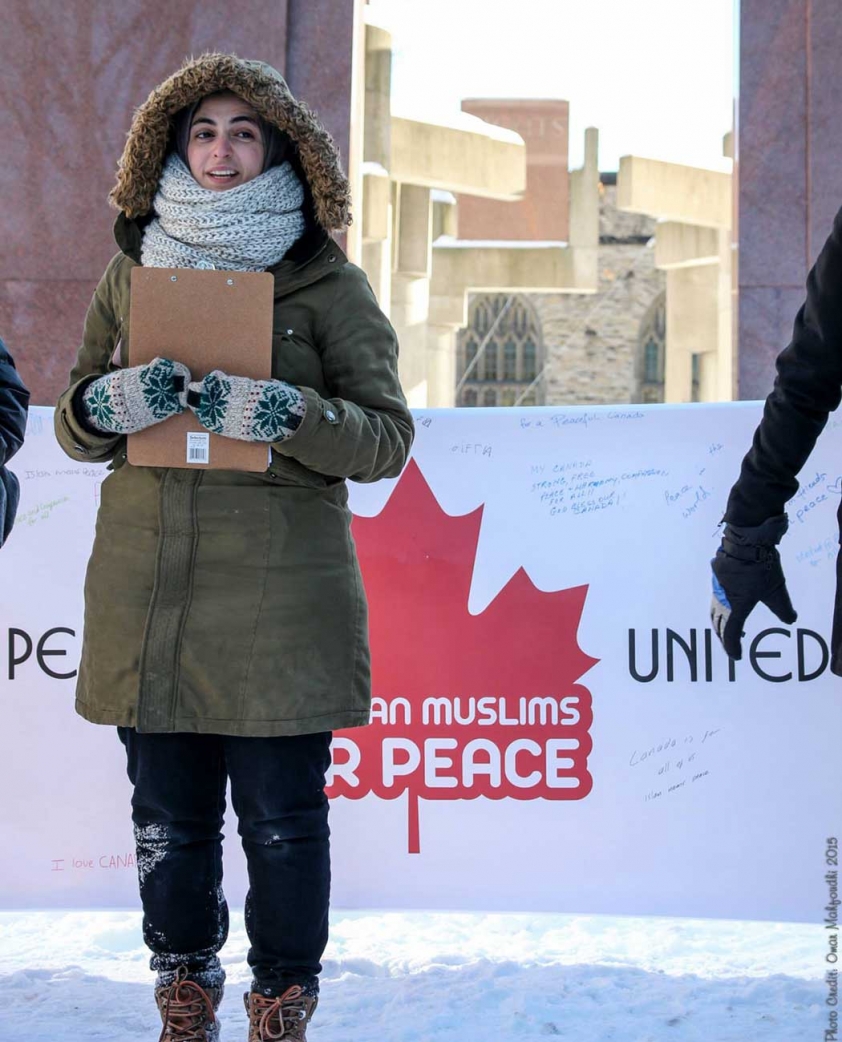 Ithar Abusheikha attended the Canadian Muslims for Peace gathering in Ottawa on January 31st.
Omar Mahfoudhi
07
Feb


2015
To me, peace is unity and solidarity. The unity we find in our diversity is what makes the Canadian identity so profound. It all starts with education and mutual knowledge. Mutual knowledge leads to mutual respect. I cannot care for someone I do not know. We need to recognize that there can be unity and strength through diversity. We, as a Muslim community should develop a better knowledge of our diversity, to shape a conscience and intelligence that is confident and serene; that is sure of itself and humble towards others. We need to be self-confident and confident towards others. Once we've developed a better knowledge, we must then become allies; advocate for and support members of our community other than our own. As allies, we should not allow intolerance or bigotry in our communities, but will instead strive for a society that is safe for everyone and respectful of all. Indigenous rights, feminism and environmentalism among others are causes in which Canadian Muslims should be fighting for. As responsible citizens, we should stop viewing ourselves as minorities because there is no such thing as a minority citizenship. So, mutual knowledge, then mutual respect, then solidarity then peace! Simple.
This article was produced exclusively for Muslim Link and should not be copied without prior permission from the site. For permission, please write to info@muslimlink.ca.