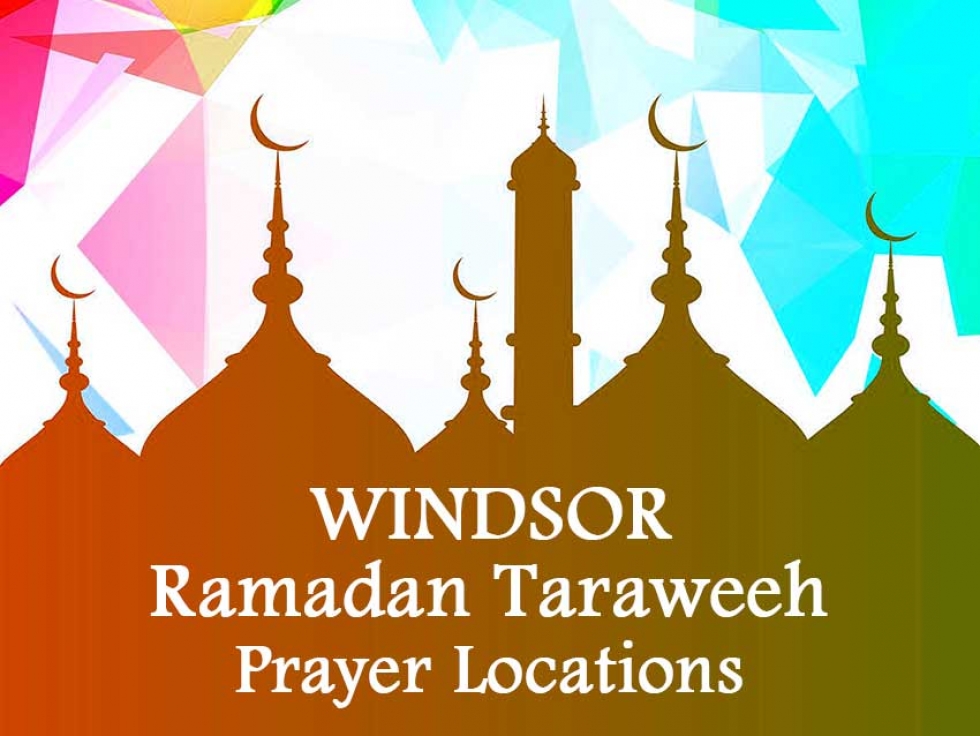 Ramadan Taraweeh prayer locations in Windsor, Ontario
11
May


2018
Windsor Ramadan Taraweeh Prayer Locations 2018
Written by Chelby Daigle
Muslim Link wishes you all Ramadan Mubarak. The following are confirmed Windsor Ramadan Taraweeh prayer locations.
The Crescent Committee of Canada has determined that the first day of Ramadan is Thursday, May 17. This means that:
1st Tarawīh is on Wednesday 16th May, 2018
1st day of Fasting (1st Ramadan) is on Thursday 17th May, 2018
It is recommended that people should come to these locations already with wudu.
It is also recommend to bring your own prayer mats to community centre locations.
This is not a complete list. If you would like to inform us of an Taraweeh prayer location email This email address is being protected from spambots. You need JavaScript enabled to view it.
If you are looking for Ramadan events, Iftars, or Eid Bazaars, visit Muslim Link's Windsor Events Listing.
----------------------
Windsor Islamic Association (WIA Mosque)
Location: 1320 Northwood Street, N9E 1A4 
Al Hijra Mosque
Location: 5100 Howard Avenue, N9A 6Z6
Rose City Islamic Centre
Location: 5420 Empress Street, N8T 2E7
Central Park Athletics
Location: 3400 Grand Marais Road E
West Windsor Musalla
Location: Sandwich St, N9C 1R3
Noor E Islam Mosque
Location: 659 Lincoln Road, N8Y 2G8
University of Windsor
Location: Oak Room, Vanier Hall, 401 Sunset Avenue, N9C 2J9
Sandwich Teen Action Group (STAG)
Location: 3735 King Street, N8Y 2G8
East Musalla
Location: 1093 Lauzon Road
This article was produced exclusively for Muslim Link and should not be copied without prior permission from the site. For permission, please write to info@muslimlink.ca.