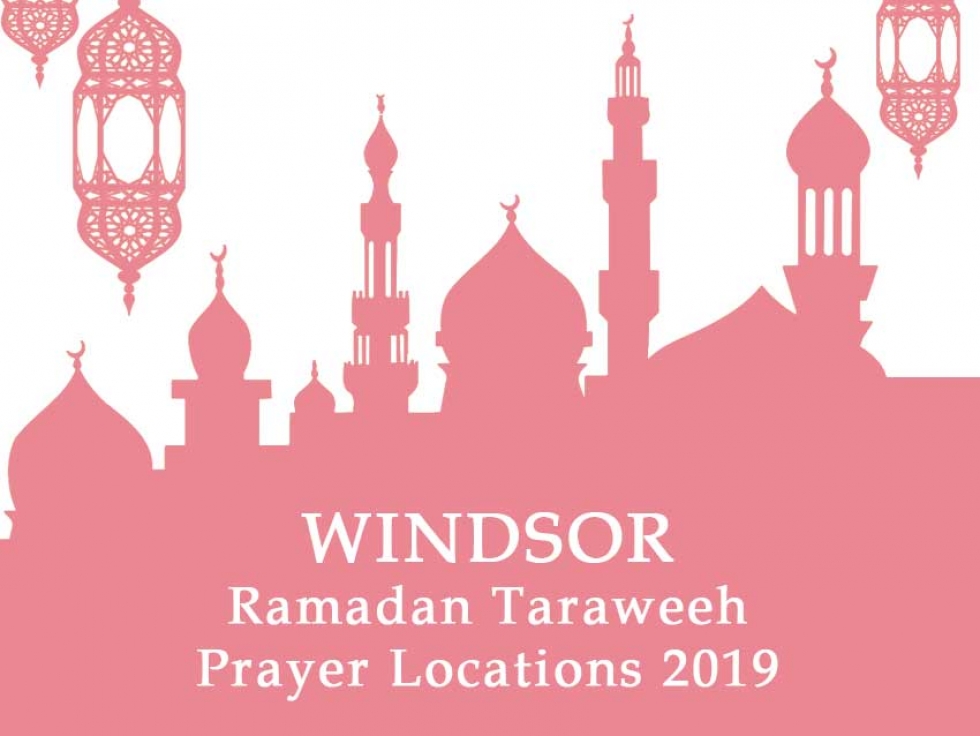 04
May


2019
Assalamu Alaikum wa Rahmatullahi Wa Barakatuh,
Ramadan 1440 AH / 2019 Announcement
The Imams Council of Windsor has confirmed that the holy month of Ramadan will begin on Monday, May 6th, 2019. Therefore, first night of Taraweeh prayer will be Sunday night, May 5th, 2019.
Taraweeh Prayers are being held at following centers:
Windsor Islamic Association-1320 Northwood St.
Alhijra Mosque and School- 5100 Howard Ave.
Rose City Islamic Center- 5420 Empress St.
Central Park Athletics- 3400 Grand Marais Rd. East
Masjid Noor-Ul-Islam- 659 Lincoln Road
West Windsor Musallah- 3324 Bloomfield
May Allah give us the ability to enjoy and benefit from this Blessed month.
Salam,
Windsor Islamic Council