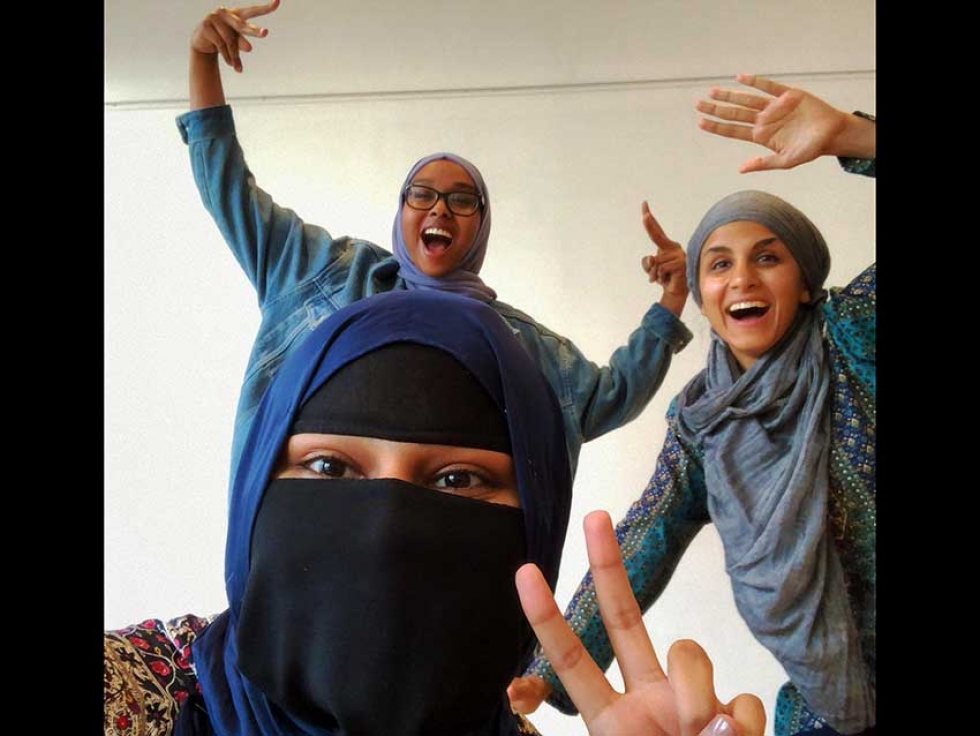 Members of the Rivers of Hope Team: Aima Warraich, Sidrah Ahmad, and Naeema Hassan.
Rivers of Hope
20
March


2019
Rivers of Hope Fundraises to Support Anti-Islamophobia Workshops For Students Across the Greater Toronto Area
Written by Sidrah Ahmad
The Rivers of Hope Collective is a grassroots organization led by young Muslim change-makers who are challenging Islamophobia through education and the arts.
In the aftermath of the New Zealand Massacre, many of us with heavy hearts are thinking about what we can do to challenge the rising tide of Islamophobia and hate.
There is so much poisonous misinformation out there about Muslims. Whether it be biased media coverage, online hate propaganda, or harmful rhetoric from politicians and leaders.
Sadly, young people are absorbing all of these Islamophobic messages, and some of them are even being recruited and radicalized online by hate groups.
These are troubling times. But there is hope.
We absolutely can challenge and end Islamophobia through education. I have seen it happen. Over the past year, the Rivers of Hope Collective has developed a dynamic workshop on Islamophobia, gendered Islamophobia, and anti-Black racism.
Our team of 14 young Muslim facilitators has been facilitating that workshop in schools and community organizations across the Greater Toronto Area. On March 22, for example, we will be running an assembly on Islamophobia for over 100 students at a school in downtown Toronto.
We are making change. And this work is truly needed.
What makes our work effective is that we use the arts (including poetry, video, and theatre activities) and we pay attention to the specific needs and experiences of Black Muslims and Muslim women. We also provide resources and tips for how to support someone who has been though Islamophobic violence.
In order to build on the momentum we have created this year, we need your help.
Our goal is to raise $10,000 so that in the 2019-2020 school year we can:
create a workshop specifically for elementary school students (we have learned that a lot of Islamophobic bullying takes place in elementary schools)
continue and expand our work in high schools and community organizations
make our website an online hub of free resources and information on Islamophobia and how to challenge it in schools and community spaces
If everyone who reads this article donates $5, we will be well on our way to making our goal.
Please consider donating something, no matter how small, to contribute towards ending Islamophobia.
To contribute to our crowdfunding campaign on LaunchGood.com, click here.
For folks in Toronto, you can connect with members of the Rivers of Hope Collective at the following events:
March 27, Workshop on Gendered Islamophobia, organized by the Rivers of Hope Collective and Muslim Womxn at Ryerson, for details click here.
April 13, Framing Our Future: Challenging Islamophobia, organized by Young Women's leadership Network, for details click here.