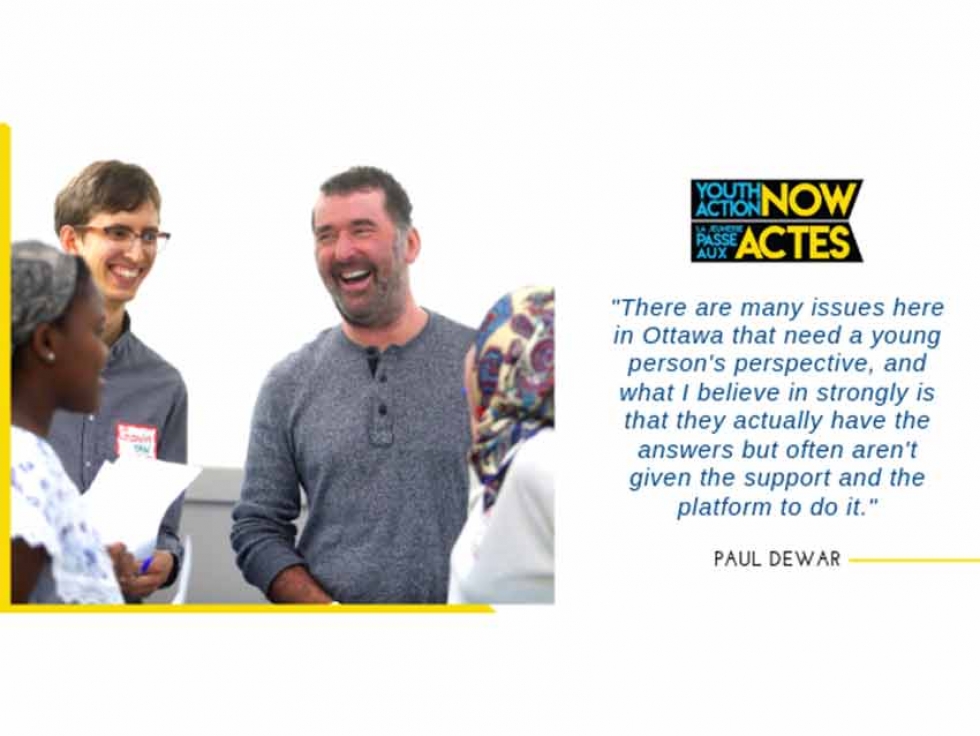 17
Jul


2019
Paul Dewar's Legacy Initiative Launches Grant Program for Youth in Ottawa-Gatineau
Written by Youth Action Now
July 8, 2019 – OTTAWA, ON. Youth Action Now has just launched their grant program, Start Up NOW, for young leaders in Ottawa-Gatineau area, targeting youth from 15 to 25.
Each month youth-led groups will have the opportunity to apply for micro-grants of up to $1000 and to link with mentors to help them realize their goals.
A Grants Committee comprised mostly of young people reviews applications and decides which youth-led initiatives receive grants.
"The idea for the Start Up NOW grants came out of a community check-in we held last fall," says Barâa Arar, who sits on Youth Action Now's steering group. "Young leaders let us know what they were looking for -- which was funding and resources - so we wanted to meet them where they were and support their hopes and projects. It's grassroots and co-created. This is the true meaning of community action."
The Start Up NOW grant program is meant to be easy to access, ensuring youth activists from all walks of life can fund their initiatives. Youth Action Now's goal is to say yes to as many groups as possible, making it possible for all youth to have the chance to create social change.
So far, Youth Action Now has awarded grants to three groups. One is called "Project X," a new initiative from a group of five young men in Britannia Woods who are meeting weekly to plan projects -- around sports and community meals -- to foster community development and create mentorship opportunities for youth in low-income communities, as well as challenging anti-black racism and xenophobia.
To apply for the Start Up NOW grant, go to www.youthactionnow.ca
About Youth Action Now:
Youth Action Now supports young people making positive change in our community, promoting grassroots action and collective leadership. Building on Paul Dewar's legacy, our grants program — Start Up NOW — and mentorships strengthen youth-led initiatives locally.
Youth Action Now was born out of the vision of the late Paul Dewar. He stated that "Youth Action Now will promote young people's civic participation and unleash their power by strengthening grassroots action and collective leadership. The focus will be on supporting projects that are conceived by young people themselves. We will work with young leaders to hone their skills, deepen their insight, expand their networks and build their confidence so they can model responsive, resilient leadership."