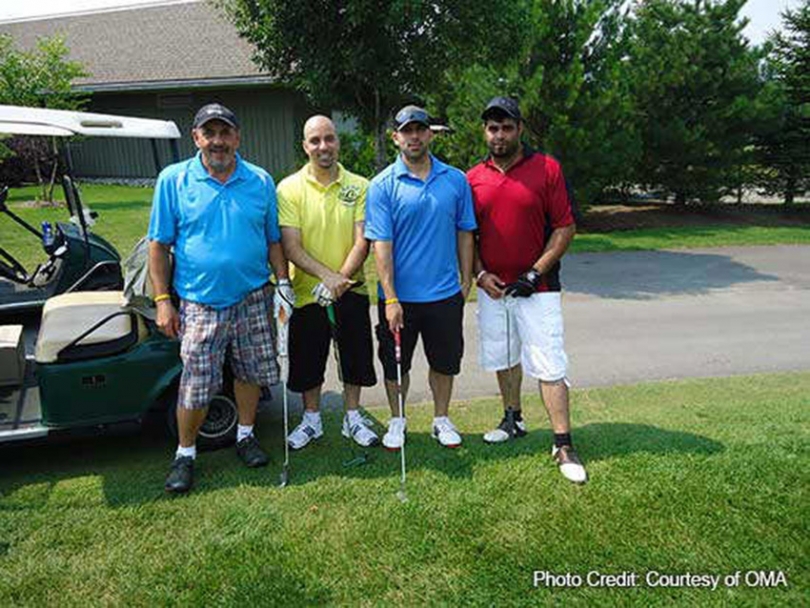 Mohamed Ghadban, Adel Elayouti, Jamal Ghadban, and Omar Ghadbane, son of the late Hajj Ali Ghadbane
16
September


2013
The Ottawa Muslim Association (OMA) held its Annual Ali Ghadbane Memorial P.E.A.C.E Golf Tournament on August 19th, 2013 at the Grey Hawk Golf Club.
The tournament honours the memory of former OMA Board Trustee Hajj Ali (Alex) Ghadbane who passed away due to cancer. The tournament raises funds for projects that were close to the late Mr. Ghadbane's heart. This year the event raised $25,000 for the maintenance of the dome of the OMA masjid, $13,000 for the Ottawa Hospital Cancer Centre, and $3,500 for the Curvy Girls Scoliosis Support Group of Ottawa.
To learn more about the tournament visit www.ottawacharitygolf.org  
This article was produced exclusively for Muslim Link and should not be copied without prior permission from the site. For permission, please write to info@muslimlink.ca.