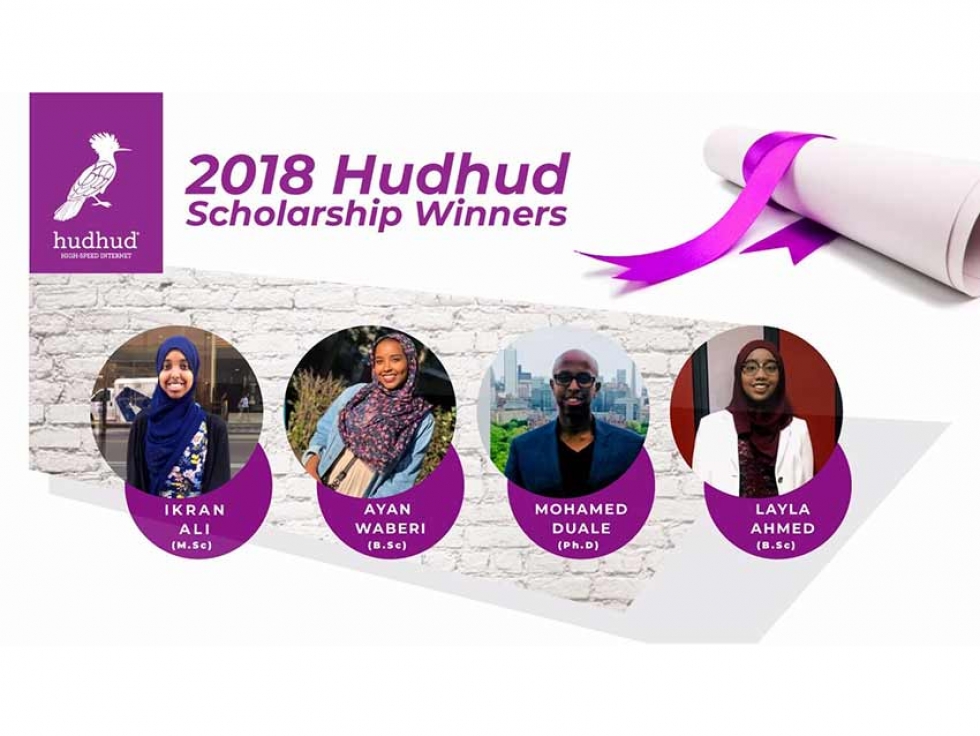 Somali Canadian students who won HudHud Scholarships in 2018.
HudHud
24
February


2019
Learn More about the HudHud Scholarship for Somali Canadian Students
Written by Chelby Daigle
According to their website, "Hudhud believes the ethical obligation in benefiting society at large is not only our duty, but our way of sustainability. True success for us means being able to empower and build a bright future for our communities."
Last year, HudHud offered its first scholarships in partnership with MAX.
One of the scholarship winners, Ikran Ali, is a master's of science candidate in the Institute of Medical Science of the University of Toronto. She was recently asked to offer advice to fellow Black Canadian students in the Faculty of Medicine.
She recommended that students, "Seek out research opportunities (research positions, scholarships, grants, funding) as soon as you can. Don't be afraid to reach out to professors, mentors and other students for advice or guidance. People are usually willing to help – a simple email can take you a long way. Also, don't be too shy to follow up. Sometimes people are busy and forget to get back to you or they missed your email. Make sure you volunteer and join committees to meet other people and learn about events or programs that can help you excel in your career."
As a winner of a 2018 HudHud Scholarship, Ikran Ali was connected with a community mentor. Samiya Abdi, who is a community health advocate and the winner of the MAX Woman of the Year Award for 2018, was paired with Ikran.
HudHud produced a video capturing one of the meetings between Samiya and Ikran. Watch the video below (May take a few moments to load from YouTube).
The deadline to apply for the 2019 HudHud Scholarships is February 28th, 2019.
To learn more about the HudHud Scholarship for Somali Canadian high school students, click here.
To learn more about the HudHud Scholarship for Somali Canadian post-secondary students, click here.
This article was produced exclusively for Muslim Link and should not be copied without prior permission from the site. For permission, please write to info@muslimlink.ca.