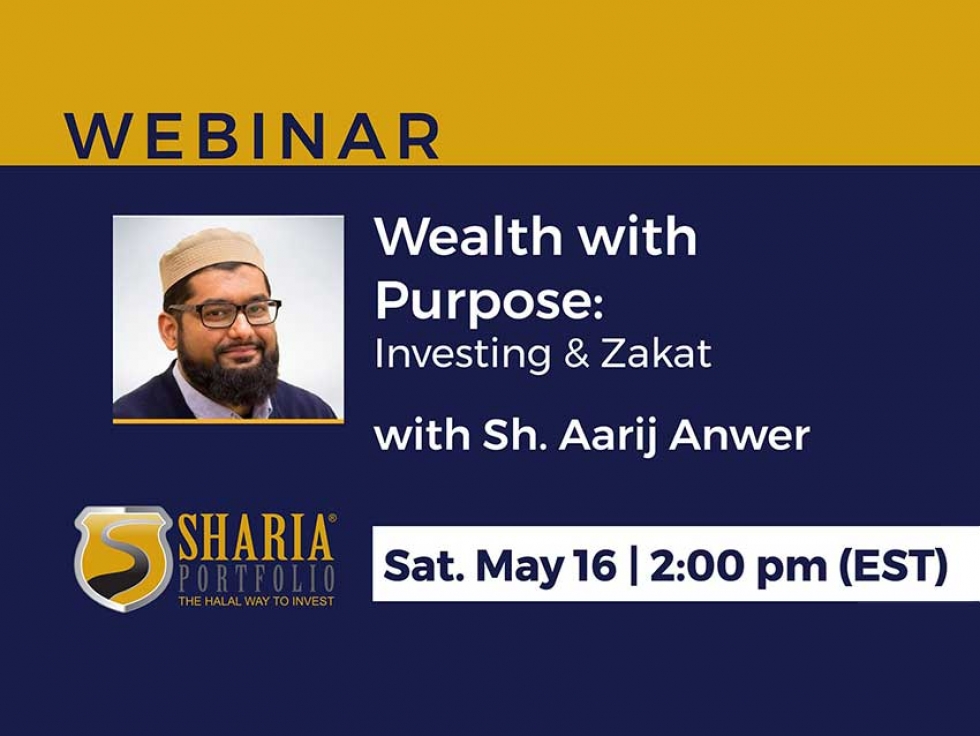 14
May


2020
Webinar: Watch Wealth with Purpose Investments and Zakat by ShariaPortfolio Canada
Written by ShariaPortfolio Canada
What is the purpose of wealth in Islam? What's our priority with money?
Get insights on these questions and more from with Sheikh Aarij Anwer
How does Islam view wealth
Principles of Shariah Compliant Investments
Zakat on investments
Watch the webinar below (It may take a few moments for the video to load from Facebook)
About the Speaker: Sheikh Aarij Anwer holds a Bachelor of Islamic Sciences from Al-Madinah International University of Malaysia in Fiqh and Usulul Fiqh. He's studied the sciences of the Shariah under his teachers from Egypt for a decade (and continues every week). He's also completed degrees in Computer Science (Waterloo) and Education (Toronto).
About ShariaPorfolio Canada
The first and only licensed Canadian wealth and portfolio management firm focused exclusively on Sharia compliant investing. The Company offers asset management, financial planning, consulting, fiduciary oversight, and management services. ShariaPortfolio serves its clients in the United States, Canada and globally. With over 18 years of Sharia focused Portfolio Management, ShariaPorfolio Canada has one main goal: to provide Canadian Muslim families with the products and services to achieve their financial goals in line with their values.
Visit www.ShariaPorfolio.ca