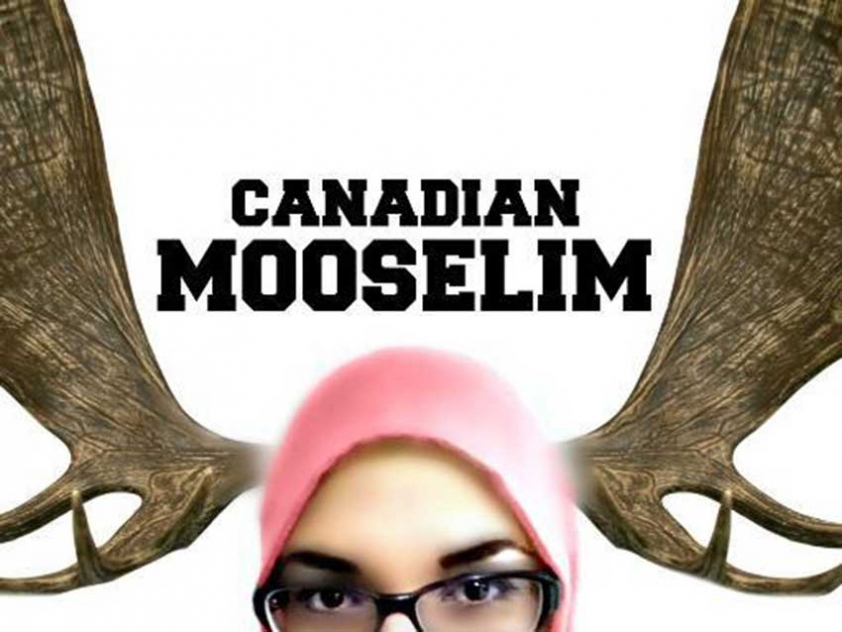 The logo for Aicha Lasfar's new blog Canadian Mooselim
27
July


2015
Poutine, Parenting and Exploring Canadian Muslim Identity on Social Media with Aicha Lasfar
Written by Aicha Lasfar
Morrocan French Canadian Aicha Lasfar grew up in Gatineau but recently moved to Calgary, Alberta. In Ottawa-Gatineau, Lasfar made a name for herself as an avid blogger and vlogger exploring parenting and the Muslim Canadian experience.
Muslim Link interviewed Lasfar about her experiences on social media and her latest blog Canadian Mooselim.
What was it like growing up in Gatineau as a Moroccan French Canadian?
I grew up in a pretty far removed area of Gatineau, so we were they only Muslim (and/or ethnic) family in a 20 mile radius. It was hard for all of us to make friends at school or in the neighbourhood, but things got better for me when I started attending Islamic school in Ottawa. But even then, it was pretty conflicting. My father is Moroccan but we rarely ever went to Morocco. We spoke French at home and I almost always identified more with my Quebecois culture, and yet, we were never accepted as Quebecois.
Since we had Arab features, tanned skin and wore hijab, people in Gatineau would always be shocked when we spoke in a perfect Quebecois accent. We'd often get ignorant comments and cat-calls in the street. The worst part is when they'd say "Go back to your country!" I was born at the hospital down the boulevard, I grew up on these streets, and my family on my mother's side have been here since the 1800's. But the worst, worst part was feeling like I didn't quite belong within the Moroccan/Arab community as well. I didn't speak the language or relate to the culture, so I was still looked upon as an outsider. But honestly, these experiences made me stronger in the end. I'm not quite Moroccan and I'm not quite Quebecois, which is why I just prefer simply calling myself a Canadian.
Why did you begin getting active in social media?
In 2006, my best friend invited me to join Facebook. I was sceptical at first because I didn't like its predecessors such as Myspace or hi5, but I quickly got hooked (as did everyone else!) At first, it was just to keep in touch with close friends but I became enthralled with the fact that I could also keep in touch with people far away who were very similar to me, despite our distance. If I ever felt a lack of community in real life, I made up for it in this virtual space. It was also an opportunity for me to grow and educate myself. I read almost every thought provoking blog post or news article that popped up on my feed. I would read comments and almost always drop some myself. Discussing passionately yet politely with other people about important social issues really helped broaden my horizons. It made me want to be part of the noise and have my voice and perspective heard as well.
How have you used social media to explore Canadian Muslim identity?
Thanks to social media, I have Muslim friends from around the World, so I can appreciate how being in different regions affect the way we live. I firmly believe that there is no monolithic Islam - our cultural upbringing, life experiences and biases all shape the way we see the world and practice our faith, and I think that's wonderful. With social media, I can observe how living in different places shapes our practice. I can see what issues are important to Canadian Muslims vs. American Muslims for example. Being able to see and compare different Muslim realities from around the World highlights for me the things that make us Canadian - the little things that Muslims from other countries just wouldn't get or sympathize with.
You have explored various forums from blogs to social media? What were the advantages and disadvantages you found for each medium?
From Facebook and Twitter, Vine and Youtube or Reddit and Tumblr - what platform you want to use really depends on the content you are trying to make or share.
Facebook, Twitter and Instagram are great sharing tools for the everyday person to simply pass on a funny joke, a random thought or a tidbit of their day. What's great about them too is their usage of hashtags which allows you to share common interests and connect with people you might never typically meet otherwise. It's also great how you can easily customize the privacy settings to be as public or low-key as you like for each individual post.
Vine and Youtube are great tools for artists or businesses to have their products or creations readily available and easily shareable. So many people have risen to success through Youtube because they are literally able to broadcast themselves and reach a wider audience. We're now witnessing the rise of the "Vine Stars" which is really phenomenal considering that they garnered a huge fanbase simply by releasing several 6 second-long videos.
As for Reddit and Tumblr, they attract people often on the basis of anonymity. These sites don't require you to use your real name or have a profile picture, so I guess people like that sense of freedom to say and post whatever they like without fearing judgement or repercussions. These sites are all about forums and discussion but also allow users to post shareable content like funny memes or catchy videos. Unlike Facebook and Twitter where you typically add or follow people you tend to know, Reddit and Tumblr are usually all about communicating with complete strangers who happen to share the same train of thought or interests as you.
What's really interesting is when one gains the ability or the knowledge to use all these platforms at once for the desired effect. Each website has things that it's more effective at doing than another. For example, a video uploaded to Facebook is not easy to share on other platforms. But a video uploaded on Youtube or Vine can be shared on any other website at the click of a button.
More and more people are learning how to use these platforms to their advantage to tell their own stories and narratives. The internet is becoming all about "relatability" : the more relatable your post is, the more chances it has of transcending different countries, cultures and even languages in order to reach a wider audience.
As a young Muslim, this is really exciting to me because I feel like I'm finally able to have my voice heard in many different ways and I was surprised to see that quite a few people are actually listening.
You have reinvented yourself on social media a few times and have even quit social media only to return again? What lessons have you draw from this experience and what advice would you give to other young Muslims who are actively exploring Canadian Muslim identity online?
My teacher, Shaykh Hamza Yusuf, said that he finds it odd when people say, "You've changed..." like it's a bad thing. He says, "I hope I've changed! I hope, for the sake of God, that you have changed, because I don't want to be the same person all my life. I want to be growing, I want to be expanding. I want to be changing. Because animate things change, inanimate things don't change. Dead things don't change. And the heart should be alive, it should be changing, it should be moving, it should be growing, its knowledge should be expanding."
In other words, don't be afraid to reinvent yourself. Don't force it or do it just for the sake of being cool, but also don't fight it when you feel need for change. Social media can definitely get overwhelming when it's not kept in check and many people take a break when they feel the need to reorient themselves. I don't think I'll be leaving social media again. I accept that it's part of modern life now and I have to regulate its usage like any other convenience. It's a tool; It can be used for good or bad depending on your goal and intentions. For young Muslims out there, I would say three things. First, have a goal - the internet is a tool so ask yourself what you're really using it for. Secondly, always think twice about what you say or share online, because it's never just your friends who are seeing it. Sometimes, it is wise to consider what other people will think - especially if those people end up being family, community leaders or potential employers! And thirdly, be productive with it - read op-ed's and intriguing blog posts that pop up on your feed. Read from people you disagree with and make connections with people you admire.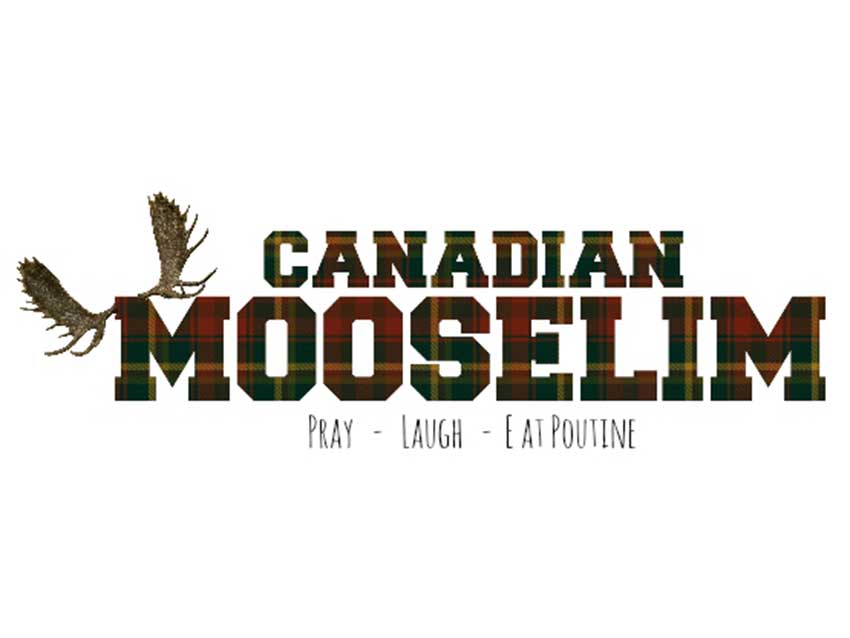 Tell us about your new blog Canadian Mooselim
The name "CanadianMooselim" came to be shortly after the horrible events on Parliament Hill on October 2014. I was obviously horrified, but I also became more patriotic. I guess such an event jolted me and made me realise how much I care about this country, my co-citizens and their safety. Such tragic events can either draw us apart through fear and mistrust, or make us closer through our common desire for happiness and security. I chose the latter, and it made me want to share my story and reach out to anyone who'd listen.
When I started blogging 3 years ago under the alias "UmmDean", it was to jot down my feelings and experiences about becoming a young Muslim mom. As time went on and my children grew, I decided that I didn't want my main theme to be just about parenting. Parenting is still a very central aspect of my life, but I want to be able to talk about everything and anything that matters to us as born and raised Canadian Muslims who are raising their own children here too.
How do you think your move out West will enhance your understanding of Canadian Muslim identity?
So,alhamdulillah, we just moved to Calgary for my husband's new job. Seeing more of Canada will definitely broaden my horizons in regards to the Canadian Muslim community. I've only been here 3 days, but I can already spot a few differences between Ottawans and Calgarians. Canada is a huge country and. Alberta has a culture of it's own. I keep saying it seems like the "Texas of Canada", with a very cowboy-ish yet friendly attitude. I can't wait to see how that culture plays into the Muslim community here.
I'm definitely jotting down my observations and you'll be able to read all about it soon on the blog, or watch it on our Youtube channel!
This article was produced exclusively for Muslim Link and should not be copied without prior permission from the site. For permission, please write to info@muslimlink.ca.