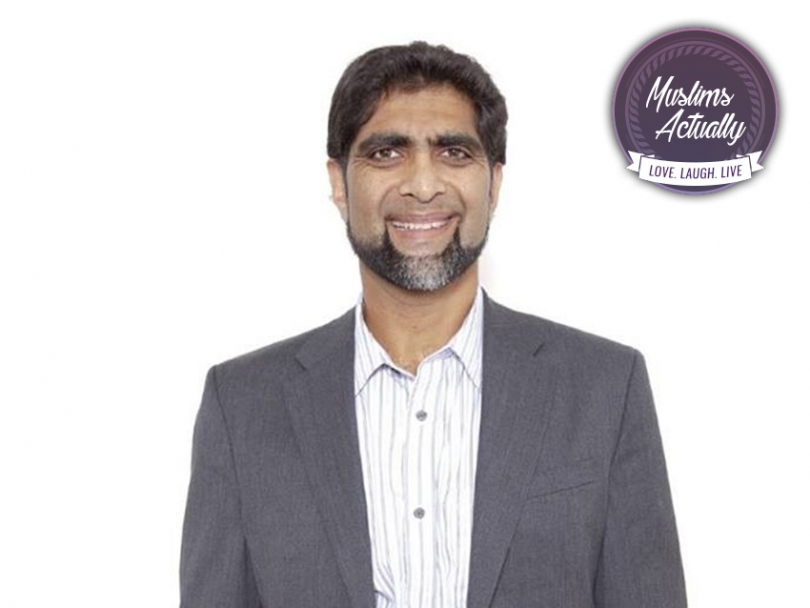 Interview with the late Daanish Memon
01
January


2017
This is a profile of the late Daanish Memon. He was a successful business man, husband and father, and friend.  He was also a seeker. a learner and a teacher, evolving on his path with the courage to ask the hard questions and through his acceptance of past mistakes, striving towards perfection of character.  The last period of his life was occupied with refining himself and assisting others on the path. Please enjoy this brief chronicle of a life well spent. Introduction by Alex Texiera.
Where were you born and raised?   
I was born in Karachi Pakistan.  I was raised in Hyderabad Pakistan for four years and then in Scarborough, Ontario, Canada
What did you study?
I studied Civil Engineering at the University of Toronto
What do you currently do as a profession or career?
My career presently is broken into 2 roles. One is a Construction Materials Consultant in the Real Estate Land and Development industry. I am also helping developers get financing for their projects.
What is your passion and how were you inspired to pursue it?
When people ask what I do, my elevator speech is… my career is in land development and my passion is in people development. What inspired me to pursue it is outer life challenges that drove me to look for answers on how to deal with them. Actually my first contact with personal development was through 7 habits of highly effective people by Steven Covey (bless his soul). This happened because a friend of mine noticed my anger in an interaction and warned me that I needed to reign in my anger. Since that book I have read hundreds of books and attended 10s of personal development courses.
You talk a lot about "Establishing value based rituals". Why is this important for people to learn?
In desiring and efforting towards building a better life for myself and those I am responsible to serve, I have been reinforced with the idea that "we are what we repeatedly do", as stated by Aristotle.  What I came to understand through making wrong assumptions and failing is that rituals are established not by knowing about them, rather by developing them and it's a lot of work.
We all go through ups and downs in life, could you give us an example of a tough time perhaps that you went through and how you were able to turn your life around?
I have gone through many tough times in my life. However I have had a very hard time accepting them as a part of life. I have been more of a blamer and complainer than someone who sought to turn my life around. My focus has been in wanting my tough times to end and not happen which I finally realise is not how the rules of life are set up.  So I think learning how to respond to tough times without anger frustration despair and depression is the biggest learning I have experienced and only by God's grace my life is starting to turn around because of higher mental and spiritual resourcefulness.  Because my major life lesson learning has been relatively recent it is still too early to describe how my life has turned around. The ship is still turning. God willing I will be able to give you more details as I track the changes.
What role has family had in your journey so far?
Family is a broad word and includes my nuclear family (parents, siblings, wife and kids) and extended family (relatives).  My family, other than my wife and children has been the means by which many of my tough times showed up and needed navigating. Although I only recently woke up to the realization, my wife and children have been my real rocks in human form.
What advice would you give others that are looking to change their life for the better?
The biggest advice I would give is we all have blindspots, it's human nature.
Life is not what it appears to be on the face of it.  Don't interpret life based on your perceptions, rather compare your perceptions to others and constantly seek to refine them with your life experiences.  Of course this means you can't allow yourself to stop thinking about life and to get set in beliefs.
I made that mistake i.e. not comparing my understanding to others including wisdom literature and the outcome was disappointment multiplied. Now that I am keeping my perceptions open to being refined I am able to see things I was blinded to before.
Where do you see yourself in 10 years?
God willing I see myself fulfilling my duties to my Creator, parents, wife, children, grandchildren, relatives, friends, neighbours, community and the world at large, being real and genuine, not afraid to make mistakes and correct them.  Repentance and gratitude are the two value rituals I aspire to establish and maintain by God's grace in order to live a more fulfilling life.
Is there anything that we didn't ask that you would like to share?
I also learned that making mistakes and violating the rights of others is a human tendency, not something to hate oneself about, certainly to strive to correct.
This article was produced exclusively for Muslim Link and should not be copied without prior permission from the site. For permission, please write to info@muslimlink.ca.