​Volunteer Opportunities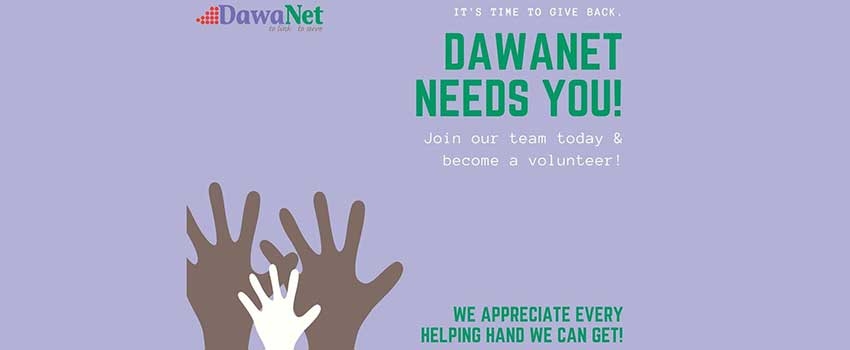 Become a Volunteer with DawaNet
DawaNet is recruiting volunteers for our 2020 programs and events!
Volunteering with DawaNet will give you an opportunity to be a part of a creative team, utilize your talents for a good cause, and gain some new skills as well!
High school students can also complete their community service hours through volunteering with us.
For questions, please email us at This email address is being protected from spambots. You need JavaScript enabled to view it.