​​Scholarships / Bursaries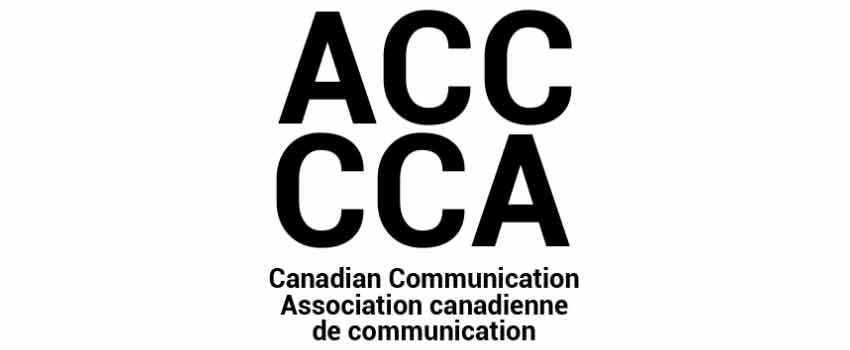 Canadian Communication Association Mahmoud Eid Graduate Prize
This Prize is sponsored by the family of the late Dr. Mahmoud Eid to honour his internationally recognized research investigating media, ethics, and the representation of Islam in Canada.
A $500 award will be presented to the best graduate-level (Masters or PhD) student paper submitted to the Canadian Communication Association (CCA) annual conference that focuses on any facet of the Islamophobia/media nexus in Canada. The award will initially be offered once every year for a period of three years (2019-2021) and will then be subject to review by the CCA and representatives of the Eid estate. In the event that the funding is not awarded in one year, the funds will be carried over to the subsequent year.
Purpose
Recognize and honour the most promising graduate-level research investigating any facet of the Islamophobia/media nexus in Canada;
Promote scholarly excellence in the fields of communications, culture, and media studies;
Raise the profile of graduate-level research activity investigating the representation/misrepresentation of Muslims and Islam in Canada;
Stimulate advanced graduate-level research to enhance interfaith-based dialogue; and
Promote a new generation of researchers working on issues of relevance to media ethics and accountability.
Description of the award
A $500 monetary prize;
Opportunity to present the winning paper in English or French at the CCA's annual conference as part of the regular program schedule (NOTE: The award does not cover the costs incurred by the winner(s) to attend and participate in the conference); and
Publication of the winning paper in the Global Media Journal – Canadian Edition.
Who is eligible?
Students enrolled in a graduate program in communications or a related field (e.g., public policy, law, engineering, information studies) at a Canadian university; or
Canadian students (including permanent residents and landed immigrant students) enrolled in a graduate program in communications or a related field in another country.
Applicants must be fully paid-up members of the CCA at the time of submission.
How to participate
Sole and co-authored articles can be submitted in either English or French;
Participants must submit their article to the head of the selection committee by the deadline as set out in the call for contributions and as indicated on the CCA website;
Articles must be submitted in PDF, RTF, .doc, or .docx format;
Only articles between 6,000 to 8,000 words (bibliography and appendices included) that adhere to recognized scholarly presentation format will be considered; and
The cover page must include: the title of the article, as well as the author's name, contact information (i.e., email address, postal address, and telephone number), university affiliation and degree status
Submission Deadline: Monday February 10, 2020.
Papers should be sent electronically to Prof. Daniel J. Paré, Past-President (2016-2018), Canadian Communications Association, University of Ottawa (This email address is being protected from spambots. You need JavaScript enabled to view it.).
For eligibility and full submission details, please refer to the guidelines at: https://acc-cca.ca/index.php/prizes-prix/