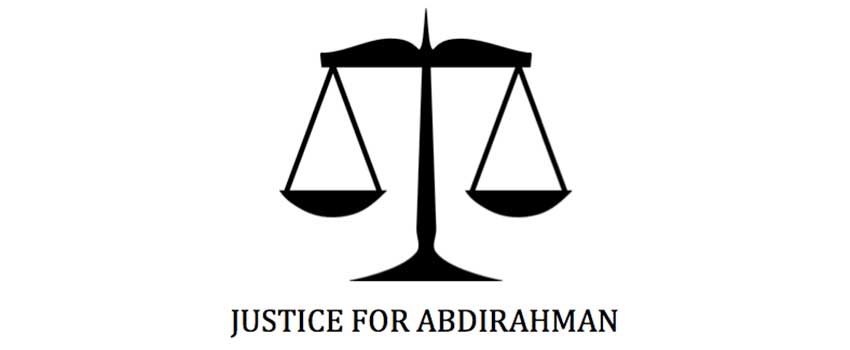 Sign Justice for Abdirahman Coalition's Call for Police Reform for the Safety and Security of Ontarians
Events in our country, and south of the border, have once again, highlighted the need for urgent action on police reform.
With this in mind, we [at the Justice for Abdirahman Coalition] are launching a public campaign to appeal to the Government of Ontario to reinstate much needed changes to the laws governing police conduct in our province.
In 2018 we launched a similar campaign supporting the work of Justice Michael Tulloch and his review of the Police Services Act. We hosted consultations, met with Justice Tulloch and submitted a technical submission to the Ontario Legislature and presented our recommendations for reform. All of the work is documented on our website. We eventually negotiated wording on the legislation with the legislative drafters and were successful in seeing our recommendations included in Bill 175 which eventually passed as the Safer Ontario Act in March 2018. Unfortunately, the May 2018 Provincial election saw all this work undone by Doug Ford's Government and their introduction of the Comprehensive Ontario Police Services Act.
Given the July 2020 conclusion of the trial of Daniel Montsion, who was charged with Abdi's death and the attention drawn to the issue since the tragic death of George Floyd and the many more that have followed, we have decided to relaunch our campaign on police accountability. Specifically, we are calling on the current government to reconsider its current legislation and at the bare minimum, to include much needed reforms we feel would have the most profound changes for the betterment and safety of Ontarians and more directly with those most impacted by police misconduct - Black and Indigenous people.
In particular we are calling for these 3 changes:
for Police chiefs to have the power to suspend officers without pay
to introduce duty to comply measures for police to cooperate in SIU investigations
for police to be held to the same probability standard as found in other industries/services
To support this campaign, we ask the following:
Support our social media campaign follow, retweet, post or comment on Twitter or Instagram