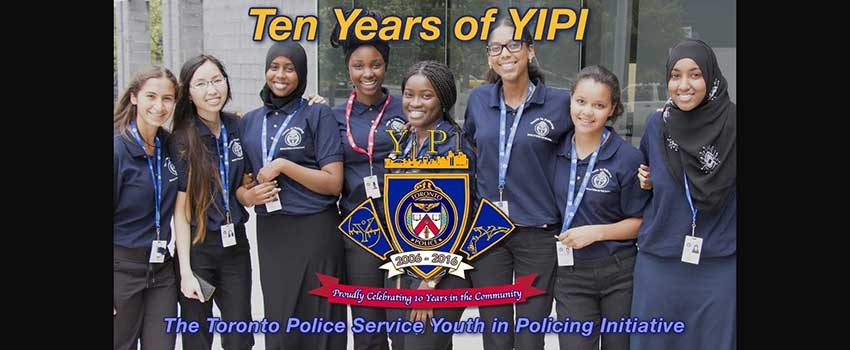 Toronto Police Service Youth in Policing Initiative (YIPI) 2022 Summer Program Student Jobs
The Toronto Police Service and the Toronto Police Services Board in partnership with the Government of Ontario's Ministry of Children, Community and Social Services are now accepting applications for the 2022 Youth in Policing Summer Program.
The mandate of the Youth in Policing Initiative (YIPI) is:
To promote youth participation in and exposure to the work environment through diverse, educational and productive work assignments;
To enhance the link between the police and the neighborhoods we serve by selecting youth reflecting our culturally diverse city;
To provide a safe and positive employment opportunity; and
To promote the Toronto Police Service as an employer of choice
Applications are now open for the YIPI 2022 Summer Program:
Status: Virtual Program
Salary: $15/Hour
Shift:Days
Program Dates: July 4, 2022 - August 26, 2022
Hours: 35 Hours per week
Location: Virtual
Applicants must reside permanently in Toronto in one of the designated Neighbourhood Improvement Areas.
Applicants also:
Must be a student between the ages of 15-18 years as of July 4, 2022
Must be legally eligible to work in Canada
Must be attending school
Must not have previously participated in any YIPI program
Must be successful through the employment security clearance process
Must be able to work afterschool and weekends
Learn More! (Information Sessions)
Tuesday January 11 & Tuesday January 25
5:00 p.m. – 6:00 p.m.
To find link on Instagram page click here
Join us for an online Q&A

Saturday January 15 & Saturday January 29
To find link on Instagram page click here
1:00 – 2:00 p.m.
Join us for an online Q & A
To apply, find applications online at www.torontopolice.on.ca/yipi/.
DEADLINE: Friday February 4, 2022
Contact Us:
For further information about the program or our hiring processes, please contact us via e-mail at This email address is being protected from spambots. You need JavaScript enabled to view it. or by phone at 416-808-0185/ 416-808-7108/ 416-808-7293.