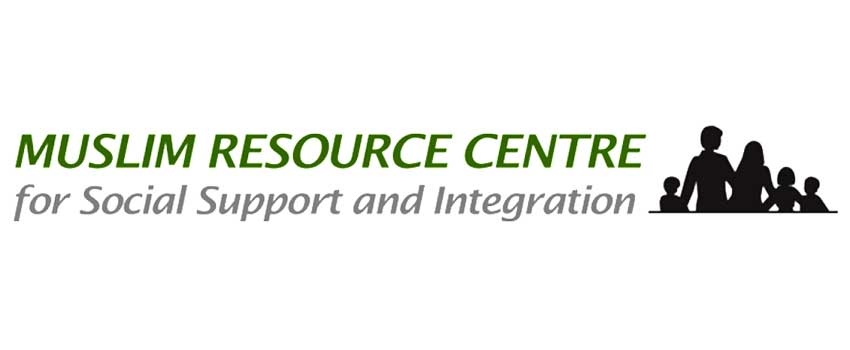 Muslim Resource Centre for Social Support and Integration Project Coordinator Collaborative Special Needs Support Program
Location:
London, Ontario
This is a temporary seven-month part-time position starting immediately.
The Muslim Resource Centre for Social Support and Integration is a not-for-profit, charitable, anti-violence and social support agency promoting family safety and well-being within London's diverse communities.
The Collaborative Special Needs Support Program will fill the existing gap in services and support Arabic speaking families of children with disabilities with services that are accessible, evidence-based and culturally informed.
Our goal is to support under-served and isolated families who have been impacted by the COVID-19 lock down, so that they receive the services they require to respond to the high needs within their family, promote social inclusion of a vulnerable sector of the community, in particular single parent, women-headed households, and enhance their engagement with mainstream services.
As Project Coordinator you will be responsible for the planning, organization and direction of all activities as required for the full implementation of project goals and objectives. This includes ensuring the project activities are consistent with the project objectives and that objectives can be met with available resources while ensuring that the project meets targets, budget and timelines, with appropriate reporting and evaluation.
General Duties and Responsibilities
Identify and contact key organizations, stakeholders and potential partners for the project.
Conduct community outreach and development to facilitate participant referrals.
Engage and ensure participation of all key stakeholders.
Conduct literature and program reviews.
Develop project methodologies, processes and an evaluation plan.
Conduct research and analyses of pertinent information and data.
Coordinate logistics, staffing and program participants for group programming and information sessions.
Ensure timely preparation of information and other written documents/materials as required for project implementation.
Plan and Coordinate to ensure training to parents and children through implementation of group programs.
Complete required documentation in a timely manner; collect and input client information into the organization's data system as required; consult with designated supervisor on a regular basis.
Project Planning
Define the scope of the project in collaboration with senior management.
Create a detailed work plan which identifies and sequences the activities needed to successfully complete the project.
Determine the resources (time, money, equipment, etc.) required to complete the project.
Develop a schedule for project completion that effectively allocates the resources to the activities.
Review the project schedule with senior management and all other staff that will be affected by the project activities; revise the schedule as required.
Determine the objectives and measures upon which the project will be evaluated at its completion.
Project Staffing
In consultation with the appropriate manager, recruit, interview and select staff and/or volunteers with appropriate skills for the project activities.
Manage project staff and/or volunteers according to the established policies and practices of the organization.
Ensure that all project personnel receive an appropriate orientation to the organization and the project.
Project Implementation
Execute the project according to the project plan.
Develop forms and records to document project activities.
Set up files to ensure that all project information is appropriately documented and secured.
Gather and collate data for the project and analyze to evaluate outcomes; includes the development of questionnaires for families and individuals involved in this project.
Monitor the progress of the project and make adjustments as necessary to ensure the successful completion.
Establish a communication schedule to update stakeholders including appropriate staff in the organization on the progress of the project.
Review the quality of the work completed with the project team on a regular basis to ensure that it meets the project standard.
Project Control and Evaluation
Write reports on the project for management and ultimately to the funders of this project.
Monitor and approve all budgeted project expenditures.
Ensure that the project deliverables are on time, within budget and at the required level of quality.
Evaluate the outcomes of the project as established during the planning phase.
Qualifications
Education: University degree in Human Services or related field, including Social Work, Social Services, Sociology, Psychology, Counselling, Criminal Justice, Criminology, Counselling Education, or Public Health.
Knowledge, Skills and Abilities
Professional and personal commitment to practice based on values and ethics and to exercise ethical decision-making; ability to manage complex and sensitive issues.
Knowledge of family development, functioning and dynamics, violence prevention, immigration and settlement experience.
Ability to provide assessment, counselling, support and case coordination to individuals, youth and children, couples and families; ability to problem-solve situations with families and respond to crisis; ability to facilitate group programs.
Demonstrated abilities in anti-oppressive practice skills and ability to communicate appropriately with people from diverse backgrounds, cultures and experiences; demonstrated experience in the delivery of culturally appropriate and sensitive services.
Strong written and verbal communication skills in English; ability to communicate effectively, speak, listen and write in a clear, thorough but concise manner using appropriate and effective communication tools; ability to speak, read, write in a language other than English, Knowledge and abilities to communicate in a different language including Arabic, Farsi or Urdu would be considered an asset.
Excellent interpersonal, time management, problem solving and organizational skills; ability to work independently, as well as within a team environment.
Proficiency in and familiarity with Microsoft Office including word processing and spreadsheets, E-mail and Internet navigation is an asset.
If you are interested in this opportunity, please send a letter of interest and your resume by August 3, 2020.
MRCSSI invites applications from all equity seeking groups and is committed to providing accommodation in all stages of hiring and employment. Should you require accommodation, please indicate so in your application.
We thank all interested applicants however, only those selected will be contacted for interviews.
Job Types: Full-time, Part-time, Contract
Schedule: Day shift, Monday to Friday, No Weekends
Experience: Developmental Services Sector: 1 year (Preferred)
Work remotely: Temporarily due to COVID-19