​​Job Opportunities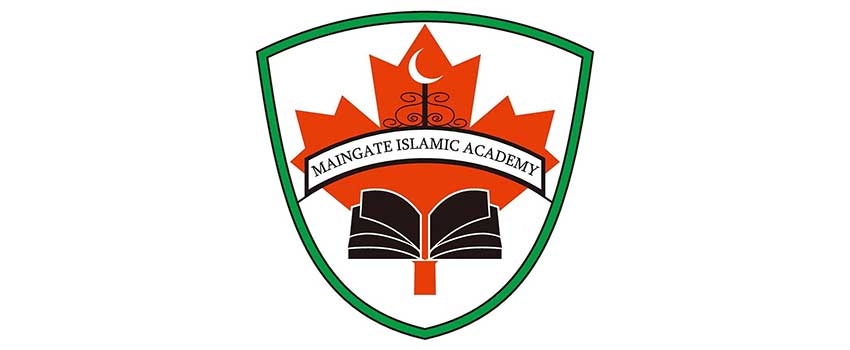 Maingate Islamic Academy Elementary School Principal
Deadline:
Dec 24, 2018 12:00 AM ET
Position: Elementary School Principal
Location: Maingate Islamic Academy | 5280 Maingate Dr., Mississauga, ON, L4W 1G5, Canada
Status: Full-time, Permanent
Additional Information:
Maingate Islamic Academy (MIA) is located within the Anatolia Islamic Centre. The MIA offers education from Junior kindergarten to Grade 8. We are currently seeking a Principal to join our team. The Principal, under the direction of and as assigned by the Management Committee, is responsible for the total operation of the local school program and facility, including the responsibility to implement and facilitate the educational objectives of the Maingate Islamic Academy. The Principal of the MIA will need to foster effective relationships, embody visionary leadership, lead the school community, provide instructional leadership, develop and facilitate leadership and manage school operations and resources. The Principal duties and responsibilities include but are not limited to:
Key Responsibilities:
Be responsible for all duties and responsibilities of a Principal as outlined in the Education Act of Ontario.
Principal must work in accordance to the Ontario Leadership Framework (OLF) in identifying leadership practices and competencies that will assist in the achievement of school-wide goals.
As instructional leader, establish high standards and expectations for Ontario Curriculum, Islamic values, and good citizenship in the school community.
Provide educational leadership, which includes Staff development and growth, Curriculum implementation and evaluation; and Development and implementation of comprehensive plan for the school board and the Institution Department of the Muslim Association of Canada.
Streamline an effective administrative and management structure that can effectively utilize the resources to run day-to-day affairs of the school.
Organize, coordinate, direct and supervise the work of all school staff including the substitute and part-time teachers.
Participate in and be responsible for recommendations for hiring of all instructional staff in conjunction with the school board and in accordance with the Institutional Department policies and guidelines.
Evaluate annually the performances of personnel under his/her direction in accordance with the School Board policy and the Institutional Department guidelines.
Nurture and empower a diverse workforce providing equity of access to opportunity and achievement.
Identify, train, advise and mentor future leaders, consistent with school needs.
Utilize staff development structures within the school to empower staff to employ effective instructional strategies which support the learning needs of all students (e.g. peer mentoring, coaching).
Maintain or direct the maintenance of records and files and the preparation of reports.
Prepare and implement the timetable, class lists and schedules and supervision schedules.
Ensure the maintenance of good order and discipline at all times during the school day when students are present on the school premises and whenever students are engaged in authorized school activities, whether on the school premises or elsewhere.
Preparation and submission of government required documentation and reports
Ensure safe and healthy environment for students and staff at school.
Educational planning, progress and performance of the school at large.
Work closely with the Management Committee, parents and staff of the school
Assist in Extracurricular activities
Minimum Qualifications
Valid Ontario teaching certificate or eligibility to obtain it
Completed the Principal's Qualifications Program (PQP), or be willing to complete the PQP within 3 years of start of contract;
Masters in educational leadership or curriculum instruction from an accredited educational institution;
Minimum 8 years of teaching experience (preferably in Ontario);
Minimum 3 years of administrative experience, preferably in a North American school.
Sound knowledge of Islamic faith and practice.
Desired Qualities:
Strong desire for teaching and learning;
Good knowledge of Islam and its educational philosophy;
An understanding of and commitment to collaborative leadership;
Tact and insightfulness when dealing with conflicts;
The ability to supervise teachers and provide clear directions and feedback;
The ability to earn the respect of and work well with a diverse student population.
Desirable Qualifications
Eight (8) years successful teaching experience
Teaching experience in an Islamic school in North America and or experience as Principal in Islamic School.
Experience with/knowledge of current elementary school program(s) and procedures.
Administrative experience in an Islamic school.
Sound knowledge of Islamic faith and practice.
Excellent oral and written communication skills in English.
Knowledge of additional languages (such as Turkish, Arabic and French) is good but not a must have.
Strong research and teaching skills.
Interpersonal skills with an emphasis on compassion, patience and professionalism
Ability to work within a team, with integrity, enthusiasm, initiative and confidence
Commitment to Equity
Maingate Islamic Academy is committed to equity in employment. We are committed to equitable hiring practices that allow us to hire qualified staffs who reflect the full diversity of the Region of Mississauga. We will make any reasonable accommodation, based on any of the human rights protected grounds, to support candidates to participate in the hiring process.
Criminal Record Check
For the safety of students, successful candidates will be required to submit a vulnerable security criminal record check prior to the commencement of any employment duties.
Applicants must be permanently eligible to work in Canada upon hire. Proof of eligibility may be requested and may come in the form of a copy of a Canadian birth certificate, Canadian passport, Canadian citizenship certificate, permanent residence card or confirmation.
Salary: Dependent upon experience and qualifications