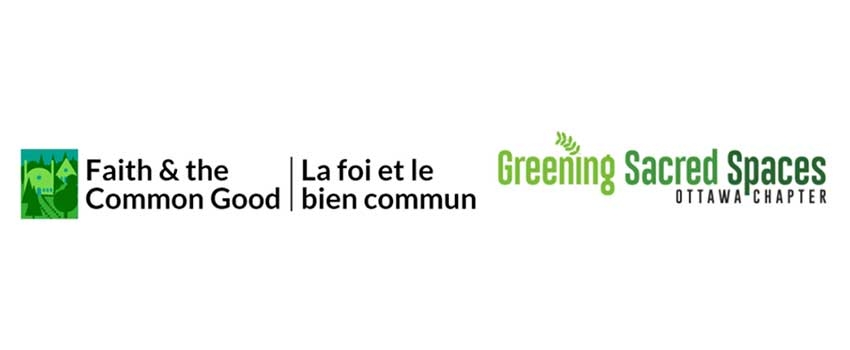 Greening Sacred Spaces (GSS) Ottawa Sustainability Intern-Energy Benchmarking Program Internship
Position Title: Energy Benchmarking Program Internship – Sustainability Intern
Organization: Greening Sacred Spaces (GSS) Ottawa – Faith & the Common Good
Location: Ottawa, Ontario
Eligibility: 
Between the ages of 15-30 (inclusive)
Canadian citizens, permanent residents or persons granted refugee status in Canada*.
Legally allowed to work according to the relevant provincial and Canadian legislation and regulations
Available to work for at least six months.
Not previous participants of a federal youth employment program.
Not employees of the hiring employer prior to the start of their internship (does not apply to previous coop students or student interns, although this must be clearly indicated by the employer).
*Refugee protection must be conferred under the Immigration and Refugee Protection Act. Persons awaiting refugee status, as well as those who hold a temporary visitor visa, student visa or work visa, are ineligible to participate in a Youth Employment Strategy initiative.
Are you inspired by working with individuals and communities to help them minimize their environmental footprint? Are you interested in helping people better understand the importance of measuring their building's energy use in order for them to better manage and develop sustainable energy conservation strategies? Are you interested in the links between environmental stewardship and faith communities in the Ottawa area?
The GSS Energy Benchmarking Program (EBP) is looking for two creative, engaged, and environmentally minded interns to join our dynamic team from July - December 2021 for 30 hours/week. Work will largely be done from home, but this is dependent on ongoing public health regulations due to COVID-19. Reporting to the Program Lead and the Coordinator for the EBP, the interns will be responsible for tasks which may include but are not limited to:
Support the Energy Benchmarking Program within the faith-based communities to strengthen existing networks and maintain connections with key community partners.
Communicate and coordinate with faith communities in the GSS network and help make new connections with faith communities. 
Track sustainability and retrofit actions undertaken in faith communities and prepare reports.
Assist in producing engaging content for our newsletter, website, workshops, presenting information at meetings or events workshops (virtual or otherwise).
Assist with creating Dashboards, Story Maps and other data visualizations using ArcGIS/QGIS and Canva
Assist in program delivery activities.
The intern will be given opportunities to work on many different aspects of the Energy Benchmarking Program and may work with a number of Faith Communities within the Ottawa area. They will also work with a mentor from another environmental group to help guide them in their role. 
QUALIFICATIONS:
Creativity, imagination, the ability to take initiative and bring fresh ideas to the GSS team.
Knowledge of Microsoft Office and Google Drive.
Strong oral, written, and interpersonal communication skills. 
Proven capacity to work in a self-directed manner, provide leadership to, and collaborate with others in a team situation
Ability to research projects and present conclusions to the team.
Ability to problem-solve and make decisions – critical appraisal skills. 
Strong organizational skills – prioritize tasks, follow timelines, and meet project deadlines.
ADDITIONAL ASSETS:
Familiarity with the faith-based community sector and/or the environmental NGO sector 
Bilingualism (French and English) considered an asset 
Knowledge of Facebook, MailChimp, website design an asset
Knowledge of ArcGIS or QGIS software and/or principles and practices of GIS and geographic analysis, various geographic databases, and mapping
Having a valid (class G2 or G) Ontario driver's license
Compensation: The Sustainability Intern will be paid $20/hour for the internship. Compensation is based on a stepped approach as follows:
$15/hour for up to one month in a pre-employment placement (if applicable).
$18/hour for the initial internship period up to the end of the training program in July 2021.
$20/hour for the remainder of the internship upon completion of the training.
Period of Internship: July - December 2021, 30 hrs/week for minimum of 26 weeks
Please send your CV & a cover letter for the internship to Hannah Morgan at This email address is being protected from spambots. You need JavaScript enabled to view it. or Emine Turgut This email address is being protected from spambots. You need JavaScript enabled to view it. 
Greening Sacred Spaces adheres to equitable hiring, employment and promotion practices and is committed to an inclusive workforce that reflects the diversity of the Canadian population. We thank all those who apply, but only short-listed candidates will be contacted. For further information about Greening Sacred Spaces, please visit our website at www.greeningsacredspaces.ca
ABOUT GSS OTTAWA:
Established in 2004, Greening Sacred Spaces (GSS) is the longest-running program of Faith & the Common Good, a national, interfaith charitable network dedicated to assisting and inspiring religious congregations and spiritual groups of all backgrounds to take collective action in creating more sustainable communities. At its heart GSS is a practical program that assists faith communities with both the educational and spiritual dimensions of greening, as well as the "how to" side of green audits, retrofits, and the general reduction of a faith community's footprint.