​​Job Opportunities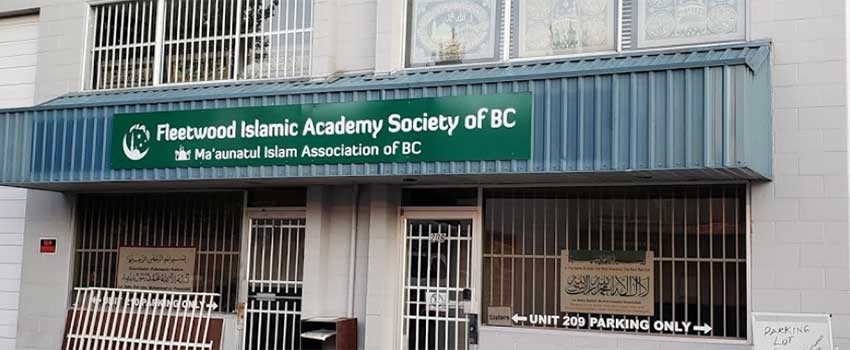 Fleetwood Islamic Academy Society Imam
The Fleetwood Islamic Academy Society was established in 2014 with its head office in Surrey BC. It is one of the Muslim organization in Canada serving the Muslim community of BC. It caters to diverse Muslim communities from different ethnic backgrounds.
The society is seeking to hire a qualified Imam for their Fleetwood Islamic Centre in Surrey, BC. This is a permanent and full-time position consisting of 40 hours per week based on a flex schedule as per the local requirements.
Duties and responsibilities
Duties include but not limited to:
Lead five times daily Salah;
Lead Jumah Salah with sermon;
Lead Tarawih Salah during the month of Ramadan;
Lead Eid Salah;
Participate in all Society organised functions & events;
Organise youth & adult Halaqa;
Solemnizing marriage and burial ceremonies;
Religious teaching (Arabic and Quran classes);
Provide counselling services;
Participate in humanitarian endeavour, social services and welfare activities;
Establish open dialogue and communication with members and provide religious guidance;
Promote spirituality, peace & harmony in the community;
Conduct regular & on-going Moulid & Dhikr programmes.
Employment Requirements
Be a Sunni Muslim practicing Shafi'i madhab, well versed in Shariah and Islamic Jurisprudence.
Must have at least 5 years experience in a similar position as an Imam or Islamic Counselor or Islamic Preacher or previous experience in a related occupation.
Completion of college, university or other program in Religious or Islamic studies is required.
Fluent in English and Arabic
Wage: $24.10 per hour
How to Apply
Please email your resume: This email address is being protected from spambots. You need JavaScript enabled to view it.
We would like to thank all applicants for their interest in Fleetwood Islamic Academy Society; however only those selected for an interview will be contacted.