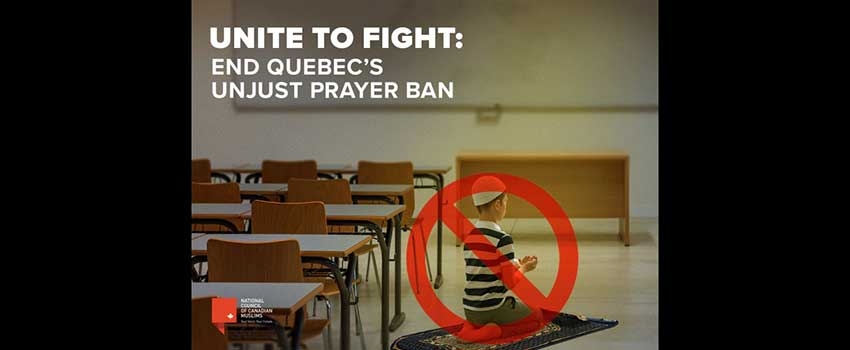 Unite to End Quebec's Prayer Ban in Schools
Asalamu alaikum / Peace be upon you 
By the grace of the Merciful, our children take on the future we give them. They are who we fight for.  Today, that fight is more urgent than ever. Today, it is time to renew our intentions.  You already know we are battling the Government of Quebec in court for their decision to ban prayers at public schools.
Salah is currently illegal in these schools.  
We argued and asked for this ban to be lifted until the courts can rule on its legality and constitutionality. The judge understood our point and agreed that the ban violates students' rights, but suggested that they weren't convinced on grounds like urgency. We are nowhere near done. We are appealing the judge's decision and will take every aspect of this fight as far as it will go. 
This is a long battle. It is an intense and draining fight for the soul of this country and for our religious freedoms.  
It is not something we can win without you. This is the time to stand with us. More than ever.  
Now is the time to step up. For our children's future. For their right to be Muslim, unapologetically.  
Do not abandon us. Be generous with your support.
Together, let's win.
Wasalam,
Stephen Brown, CEO of National Council of Canadian Muslims (NCCM)